Monica Crooms Mkhikian, Class of '13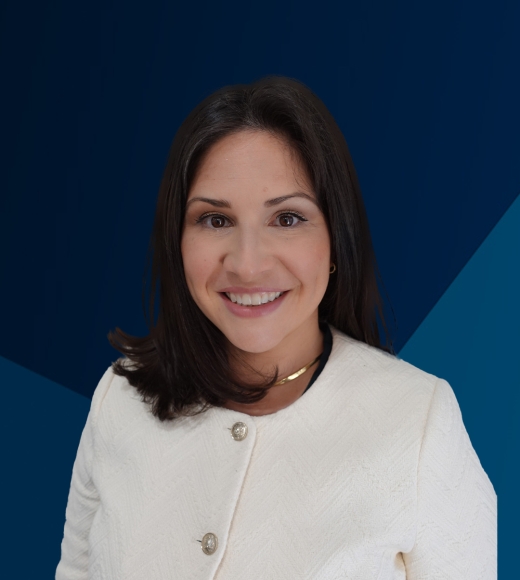 Monica Crooms Mkhikian '13 is an immigration attorney with her own law firm, Crooms Immigration Law in Los Alamitos, California. As a law student, she provided removal defense for clients with the UC Davis Immigration Law Clinic. Before attending King Hall, she taught English in Albania with the United States Peace Corps. She has been a Super Lawyers Rising Star since 2017.
What drew you to immigration law?
The simple answer to this question is my mom. In 1981, my mother came to the United States from Guatemala seeking refuge. At the time, she had a three-year-old son, and she didn't earn enough to pay an attorney to help her legalize her status. It was a long, uncertain road to citizenship, but when she and my brother took the oath of allegiance in 1999, my mother was incredibly proud to become a United States citizen. In 2005 I began working with victims of human trafficking in Amsterdam's Red Light District. I would share the stories of abuse with my mom and one day she began to tell me the full story about why she left home. This was the point at which I decided to seek out a career where I could help victims of trauma and abuse. As an immigration attorney I am able to help victims of abuse, violence, trafficking and trauma in a very significant way. It's amazing that I get to do what I do, and if you want to talk about things coming full circle, sometimes my mom serves as a volunteer interpreter at USCIS interviews.
When you worked in the UC Davis Immigration Law Clinic, did any cases particularly stay with you?
Absolutely. My team worked with a young mother in removal proceedings in the San Francisco Immigration Court. When we got the assignment I knew that our client had been a victim of domestic violence, and that she qualified for an application called cancelation of removal under the Violence Against Women Act (VAWA). At the time I had no idea how heavily this case would impact my decision to become an immigration attorney. While working with our client to prepare her declaration, she described gruesome accounts of abuse that were unimaginable to me. I fought back tears while she spoke of firearms being pointed at her in front of her small children. Our client's biggest fear was to be deported and permanently separated from her children. Before coming to the clinic I think she truly believed it was inevitable. Over the course of the year I watched her begin to heal as she started seeing a therapist and she started believing that the odds were in her favor. It was an incredible thing to witness and be a part of.
What challenges have you discovered in running your own law firm?
Running a law firm and practicing law are two very different specialties. Law school doesn't teach you how to be a business owner, or how to run a successful law firm. Frankly, I had no idea what I was doing when I went solo in 2016, but I wasn't afraid to ask questions and seek out mentors. I met a handful of people who were eager to help me succeed and I am eternally grateful to them for their guidance. Now, in Southern California the immigration bar is saturated, so potential clients have a ton of offices to choose from. My biggest challenge was to distinguish myself from the dozens of immigration attorneys nearby. So far what has worked for me is to treat my clients with dignity and compassion. I don't mean to suggest that other lawyers don't do this, but for me, it's a point of emphasis. I tend to have lovely relationships with my clients and they are happy to refer friends and family my way.
You served in the Peace Corps in Albania. What was that experience like?
My Peace Corps service remains one of the most formative experiences of my life. My assignment was to teach English to elementary, intermediate, and high school students over a two-year period. Within a year I became conversational in the Albanian language, which was critical for full immersion into Albanian culture. I learned a great deal about cultural sensitivity and letting go of expectations of others' behavior toward me. I think this practice helps me as a lawyer, especially since I work with clients from all over the world.
Why did you choose to attend King Hall?
I applied to law school while living in Albania, and I had every intension of returning to Southern California to be near family. A dear friend was a 1L at King Hall so I reached out to her because I liked that King Hall was so social justice oriented. My friend, Serena Salinas '12, had only amazing things to say about King Hall, and to my surprise, she emailed Dean Johnson while he was at an alumni event in Chicago to tell him about her friend who was considering law schools to attend. Dean Johnson emailed me within a couple of hours and shared his direct number with me so that I could call him the following Monday. I was shocked that the dean of the law school would take the time to engage with a prospective student in such a meaningful way. Dean Johnson closed his email with "I truly hope you come to UC Davis. You will never regret it." I think I accepted admission the following day.
What is your favorite King Hall memory?
This is a hard question. I have so many fond memories of my time at King Hall, but my favorites are of times working with the KHLF board. In my 2L year I was KHLF co-chair, and, while planning our fundraising events was stressful at times, I got to work with some amazing people spending long hilarious nights in the basement.
Of what are you proudest?
I'm most proud of my shingle. I love that as a solo practitioner I am able to represent my clients in the way that I see fit. As an associate attorney that was not always my experience. At times I was criticized for being too emotional or too compassionate and spending too much time consoling clients while taking their declarations. Many of my clients are victims of severe trauma who have lost faith in humanity. For me it is important to be able to help them restore that faith, even if just a little, and remind them that there are helpful people in the world.
Do you have any advice for current law students?
When I was a law student I felt like every success, and every failure, was the biggest deal in the world. I didn't graduate at the top of the class and at times I could be very hard on myself about it. My biggest fear was that if I didn't ace every test I wasn't going to be taken seriously as a candidate for a job. At some point I realized that I needed to let go of that narrative because it just wasn't healthy, and it wasn't true. In law school, as in practice, it is truly important to strike a healthy work-life balance. You're probably not going to ace every test, and you're probably not going to win every case, and it's okay. You and your clients are best served if you're happy, and for me that meant starting my own practice.