King Hall Podcast: The Fall of Roe with Professor Ziegler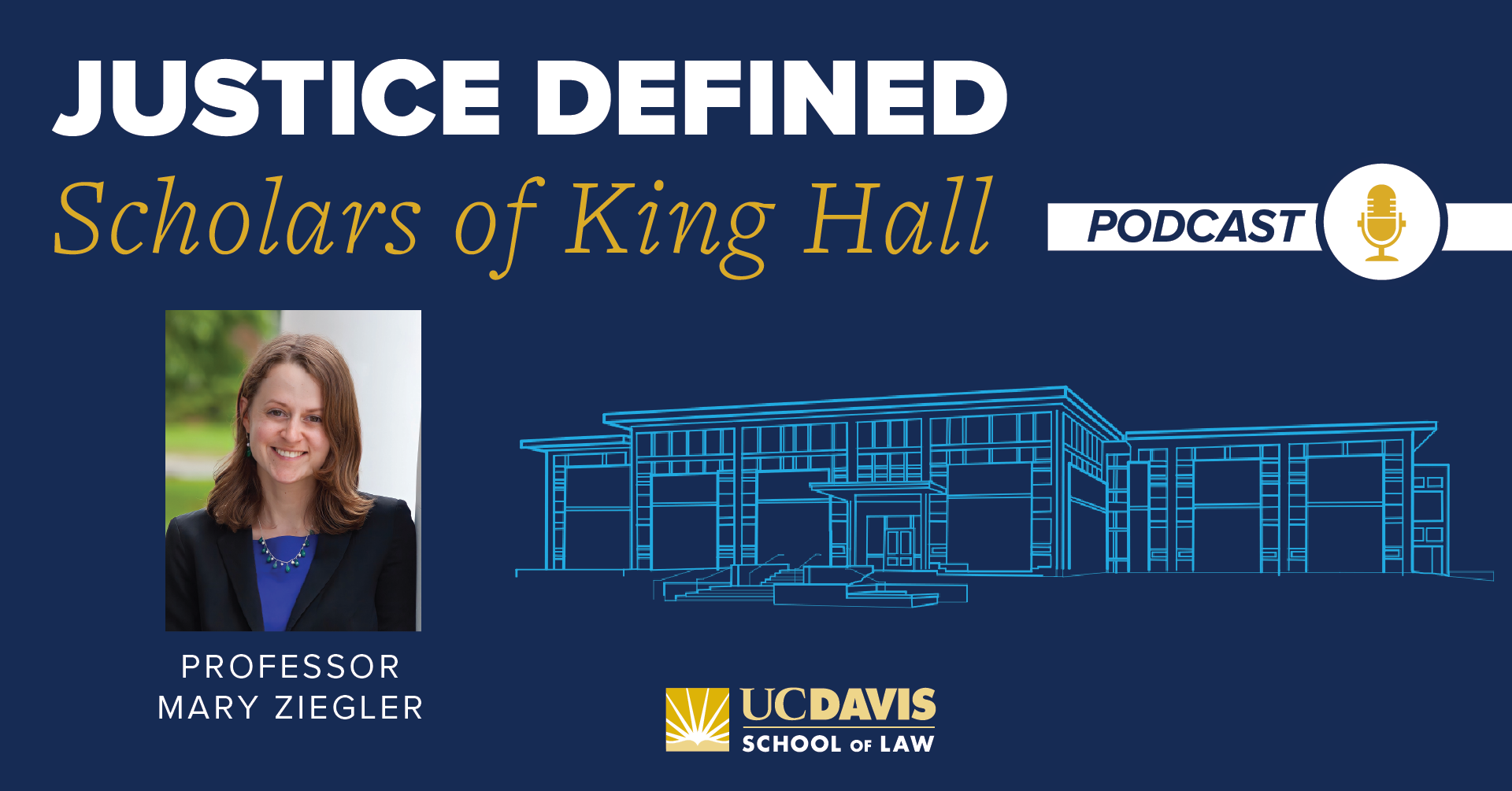 UC Davis Law Professor Mary Ziegler provides perspective on the historic reversal of Roe v. Wade by discussing how we got here, what happened and what the future will look like. Professor Ziegler says that the Supreme Court's ruling was in effect an attempt to change American democracy and will have an impact far beyond reproductive rights. Looking forward, she says we could see two Americas emerge when it comes to abortion.

UC Davis Law's podcast about faculty scholarship,
Justice Defined: Scholars of King Hall
,
focuses on research areas including immigration, business, civil rights, environmental and constitutional law and more.
Tags