King Hall Faculty Panel Launches Center for Innovation, Law, and Society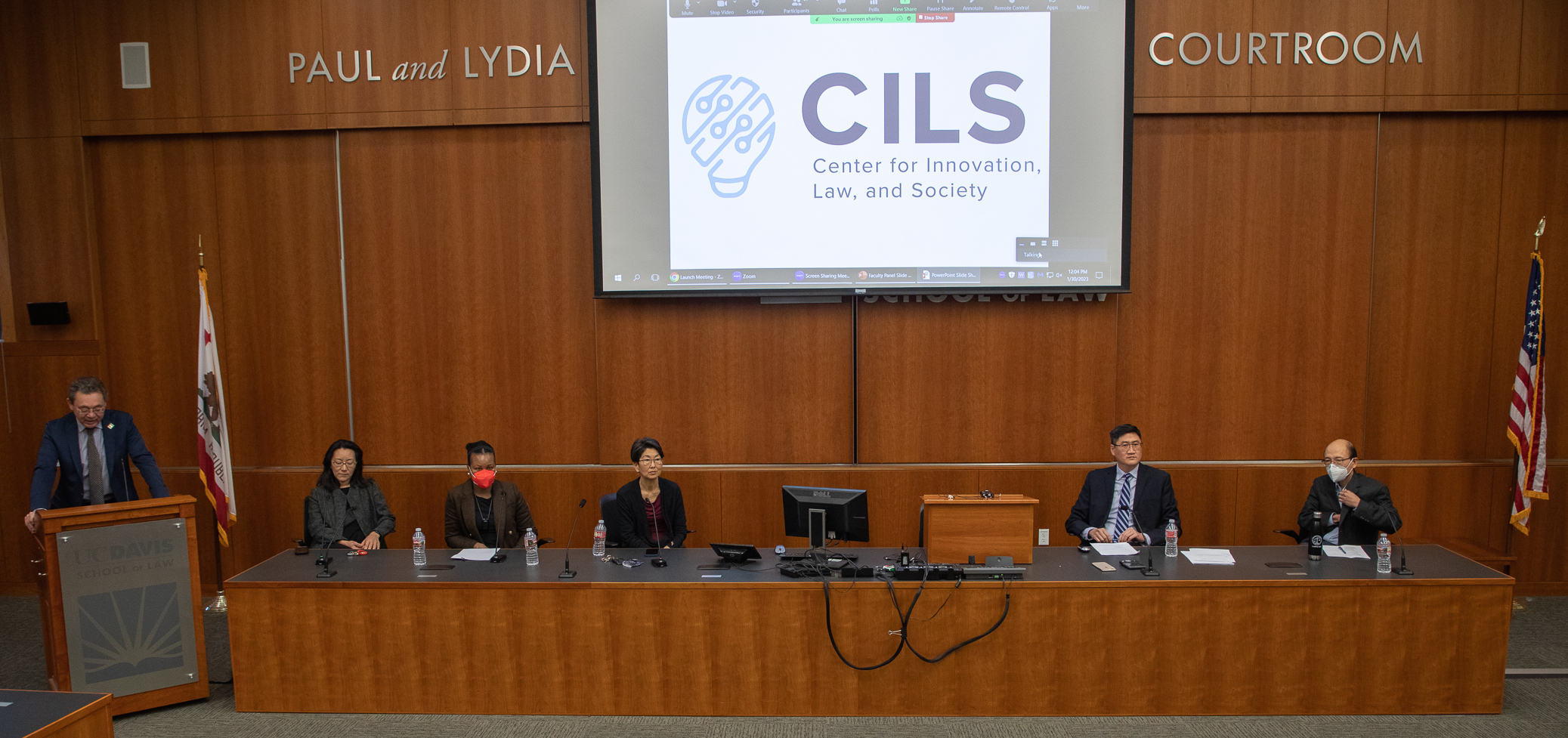 Today, the UC Davis School of Law Center for Innovation, Law, and Society, our newest center, held its inaugural event. The center is the brainchild of intellectual property expert Professor Peter Lee.
The new center, with a broad base of faculty support and interest, is committed to exploring the legal and social implications of innovation, science, and technology. 
Director Peter Lee has worked hard to conceptualize and bring this center to fruition. Professor Lee is an internationally recognized expert in patent law, property, and tech issues. Besides publishing in the leading law reviews, Professor Lee has lectured around the world. He has taught property, intellectual property law, patent law, copyright, trademark, and many other classes.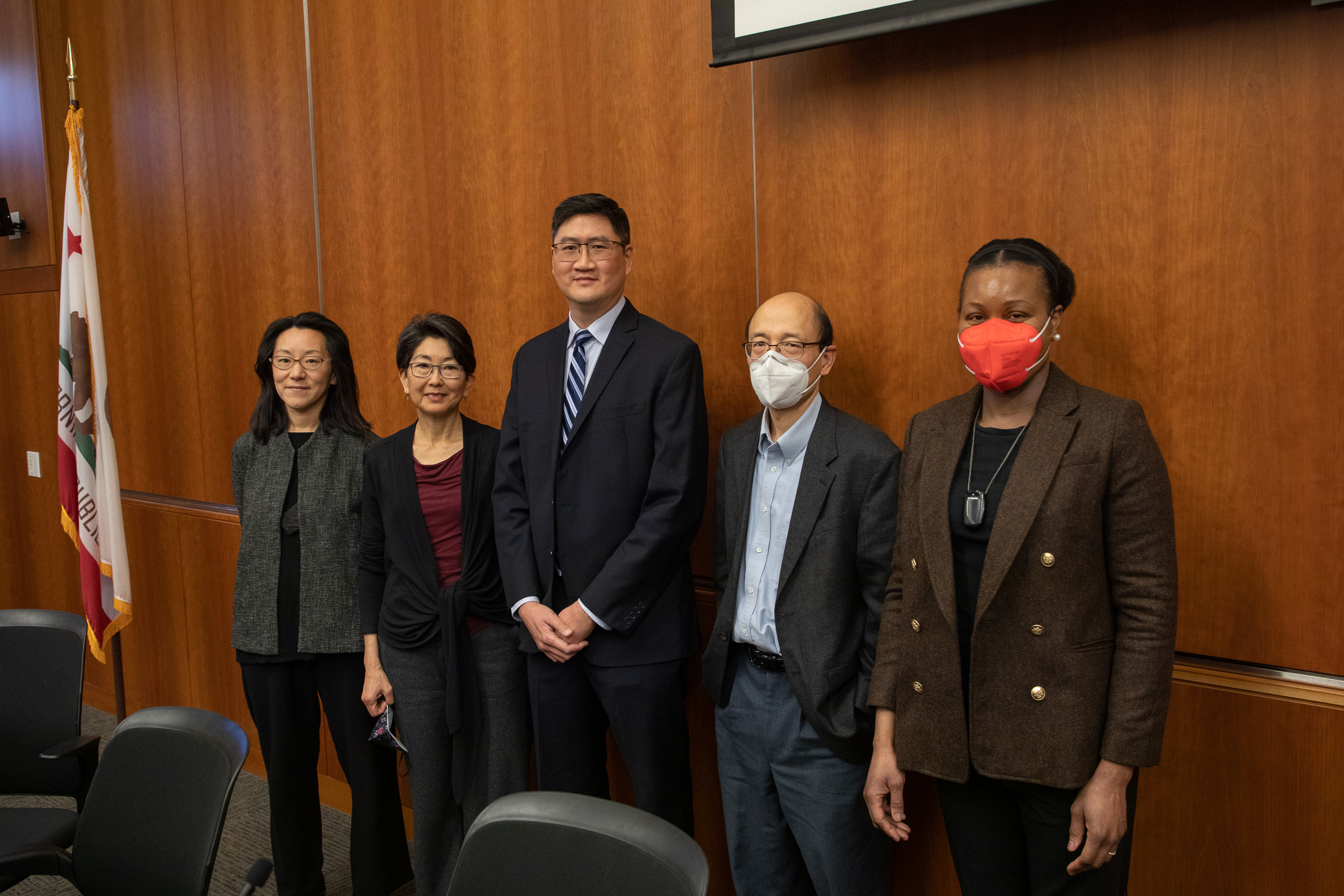 I had the honor of welcoming the full house of attendees in the Kalmanovitz Appellate Courtroom. After a welcome from Professor Lee, the following King Hall faculty made short presentations:
Professor Al Lin 

- Environmental Law, Natural Resources, Evidence

Professor Stacy-Ann Elvy 

- Commercial Law, Privacy Law, Consumer Law, Technology Law, Human Rights, Civil Procedure

Professor Lisa Ikemoto 

- Health Care, Reproductive Technology, Biotechnology, Real Property Law

Professor Elizabeth Joh 

- Criminal Law And Procedure, Constitutional Law, Policing, Surveillance
It was a rich and rewarding introduction to King Hall's newest center!