Austin Quinn-Davidson, Class of '07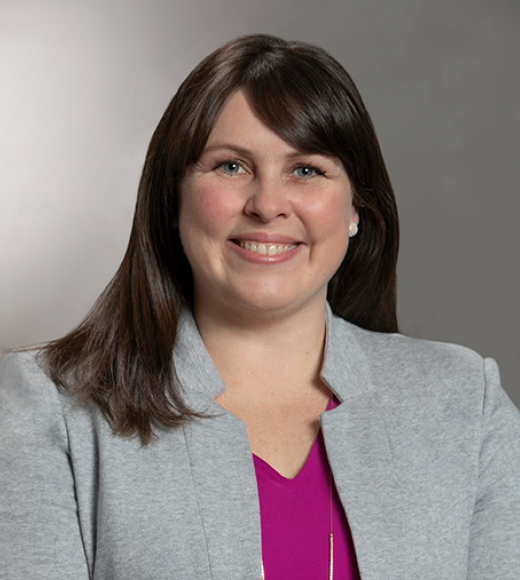 "In everything I do, I try to take space and time to reflect on how it affects community members, especially our most vulnerable community members," says Austin Quinn-Davidson '07. The UC Davis School of Law 2022 Rising Star Alumna Award winner was the first woman and the first openly gay person to serve as mayor of Anchorage, Alaska. She continues to serve on the Anchorage Assembly.
Austin grew up in Hayfork, California, a small rural logging town surrounded by federally-managed forests. As a child, she saw how active her parents were in their local community. "My mom was famous for dropping off food or flowers to anyone in the community who was going through a difficult time." She also saw their involvement in local politics through a group called SAFE, which fought to inform the public when dangerous chemicals — pesticides and herbicides — were used on local lands.
 
As an undergraduate at UC Santa Barbara, Austin started taking environmental science courses and asking questions about shaping policy. (She received her B.A. in Environmental Studies.) "I could learn the rules," she says, "but how could I make them fair?" Those questions led her to law school and, later, to politics.
In law school, she had several experiences where she saw that some of her wealthier classmates "really didn't understand what poorer people go through." She gives the example of a class discussion about required waiting periods for abortion services. She focused on how difficult and expensive it would be for a woman without financial means to drive to a clinic and then either have to pay to stay there or to return at the end of the waiting period. One of her wealthier, male classmates didn't see how that was a problem. "I realized at that moment that laws are shaped by people with privilege," she says. "These experiences and realizations at King Hall motivated me to want to make change."
After working as an Associate Attorney at Cox, Castle & Nicholson LLP in San Francisco and then as in-house counsel at the Tahoe Regional Planning Agency, Austin moved to Anchorage to serve as a Judicial Law Clerk at the United States District Court. After finishing her clerkship, she stayed in Alaska. From 2013 to 2019, Austin was the Legal Affairs & Land Transactions Director for the Great Land Trust. GLT created approximately 43,000 acres of new Alaska State Park land under her leadership.
"In a lot of jobs, you don't get to work within the realm of right and wrong. In the legal profession, we do," says Austin. She adds, however, "Whereas lawyers get to argue where an action fits within the rules, elected officials get to make them."
Voters sent Austin to the Anchorage Assembly in August 2018, in a special election. Following the unexpected resignation of the Anchorage mayor in October 2020 — during a tumultuous time in Anchorage for a number of reasons, and before vaccines were available — she was selected by her colleagues to step in to serve as acting mayor. She served in this capacity through July 2021. In this short period, she mobilized distribution of a new vaccine, dealt with a local homelessness crisis made worse by the pandemic, and shepherded the city through a contentious mayoral race.
"It's really rewarding to be able to see the results of the good work we do. I frequently have opportunities to see the positive changes and difference we have made in our community," she says. As an example, she points to the distribution of funds from the CARES Act and ARPA, which were passed by Congress to give local communities the ability to respond to the pressures placed on them by the pandemic. One of many examples is when she learned that the local food bank needed to expand its cold storage. This was particularly important during the pandemic, when vulnerable communities were even more food insecure. Because of her advocacy, the food bank was funded and able to serve more Anchorage residents in need.
"We received a lot of requests from the community for ARPA funds," she explains. "I always tried to evaluate where those funds were most needed, and that's not always the same organizations doing the asking. Many in need aren't politically connected or aware of the processes we use to distribute funding in our community. I always work to put our community needs at the forefront of everything we do. Until we do that, we're not going to have a more equitable society."
Austin also led the passage of an alcohol tax that now provides consistent funding for early childhood education and for preventing domestic violence, sexual assault, and child abuse. She points out that it's a "forever revenue stream."
Austin suggests that humility and the willingness to listen are the most important qualities for political leaders — along with having a thick skin. "After I was elected, I didn't know any more than I did as a resident. I just suddenly had the power to make change. To some extent, it's still that way. So many folks in our community are experts on particular things, while I'm still learning. Elected officials need to always remember it's not about them. I'm just a representative of a larger community."
When asked for her favorite King Hall memories, Austin quickly says, "Cardozorama!" One year, she and a "really fun group of women" performed a belly dancing routine led by a friend who grew up dancing with her family. The next year, they did a dance routine to Michael Jackson's "Beat It." She also recalls enjoying lunch with her friends on the grassy little hill with the Eggheads and working with Cappy White at the Civil Rights Clinic. "He's so great, and the work aligned with my values. The service part of law school was where I got to see the impact of my work."
Austin advises current students to "keep looking for what you love." She adds, "If you're at a firm, and it's not working out for you, know that you will find a way. People kept telling me that as a lawyer, I would have so many options. When I was younger, I couldn't figure out what those options were. With time, it all falls into place. At least it did for me. Our incredible background allows us to do so many different things."