Welcoming New Members to the Inn of Court
Posted By Kevin R. Johnson, Aug 27, 2015
Last night, I visited the California Court of Appeals in Sacramento for the orientation of new members of the Schwartz/Levi Inn of Court.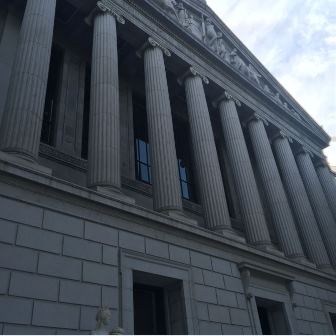 The Inn, which has been affiliated with UC Davis School of Law since its formation in the early 1990s, is a group of lawyers, judges, and UC Davis School of Law faculty and students who meet monthly to eat dinner and discuss topical legal issues.  We had a stellar group of third-year law students at the orientation.  Inn President Judge Emily Vasquez welcomed them and told the group just how impressed the membership committee was with their credentials, achievements, and ambition.  A number of King Hall alums were also in attendance, including Justice Kathleen Butz '81 (past Inn President) and new members Lee Seale '01 and Diana Glick '07. 
As always, I was proud of our students and alums and happy to be around a supportive group of friends of UC Davis School of Law!