Visiting Dacheng Dentons, the World's Largest Law Firm
Posted By Madhavi Sunder, Jun 17, 2016
Today Professor Anupam Chander and I visited Dacheng Dentons in Beijing, the largest law firm in the world with 5000 lawyers in China! A longtime friend of UC Davis, Professor Jinxi Wang of China University of Political Science and Law (CUPL) introduced us to firm CEO Jun Wang, Vice CEO Jiangtao Ma and Senior Partner and Director of the IP group Weidong Wang. We heard of the firm's rapid rise from 40 lawyers just 20 years ago -- to 5000 today.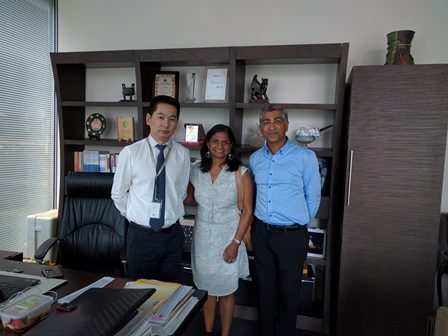 With Vice CEO Jiangtao Ma (left) at Dacheng Dentons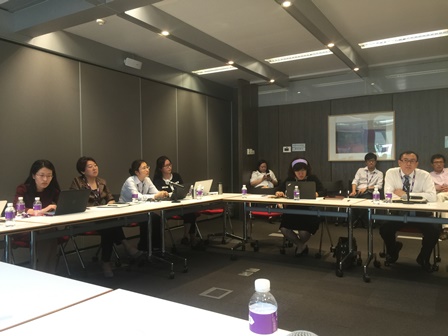 We spoke a few of some of the firm's 5000 attorneys.
Intellectual property accounts for ten percent of the firm's work today. CUPL graduates make up some 50 percent of the Dacheng Denton lawyers and a much greater percentage of the firm leadership. We toured the impressive offices and met with young attorneys who were very interested in UC Davis for our LLM and International Commercial Law program for foreign attorneys. They asked great questions about legal education and practice. We had an amazing day!