UC Davis Law Review on The Colbert Report
Posted By Kevin R. Johnson, Apr 30, 2010
Stephen Colbert is turning to the UC Davis Law Review to get to the real truthiness.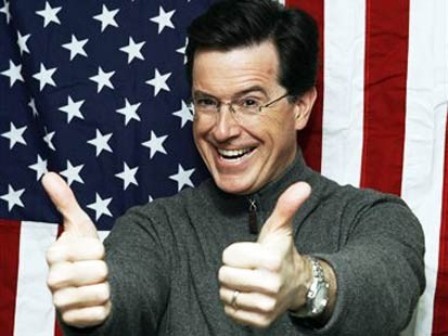 This week, the Comedy Central host reported on Robert Ekas, an Oregon man who gives the middle finger to every police officer he sees. (Blogger's note: Flipping the bird to a law enforcement officer is legal but ill-advised.) The segment featured comments from Professor Ira P. Robbins of American University's Washington College of Law. Robbins's article "Digitus Impudicus: The Middle Finger and the Law" was published in the UC Davis Law Review, Vol. 41, 2008.
Check out the shot of Robbins holding our law review at 2 minutes and 43 seconds into the clip. This video has received more than 24,000 views on the Colbert website!
http://www.colbertnation.com/the-colbert-report-videos/308089/april-28-2010/difference-makers---robert-ekas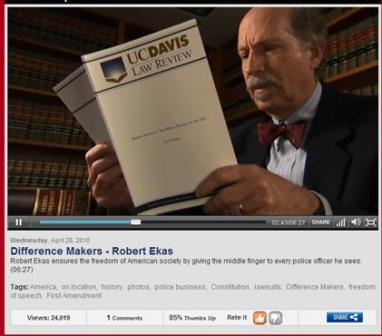 The editors of the Law Review are going to send a gift to Stephen Colbert. I think it's a great idea.
To the Law Review Editors and Colbert -- I salute you (politely, with all fingers extended)!