UC Davis Football 2013
Posted By Kevin R. Johnson, Aug 30, 2013
Last week, at the invitation of UC Davis Athletic Director Terry Tumey, King Hall Marketing and Communications Director Pamela Wu and I attended a morning practice session of the UC Davis football team at Aggie Stadium.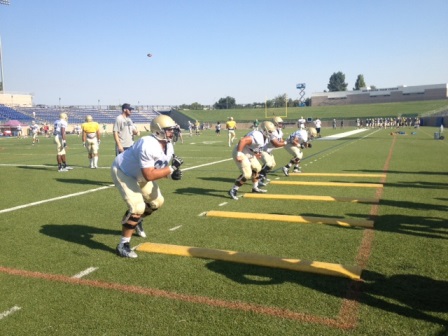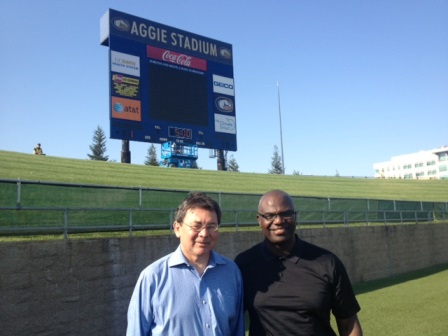 Me with Athletic Director Terry Tumey in front of the Aggie Stadium scoreboard
Head coach Ron Gould came over to say hello. A former running back coach and associate head coach at Cal Berkeley (my alma mater), Gould is in his first season at UC Davis, having succeeded Bob Biggs, who retired after his 20th season as head coach.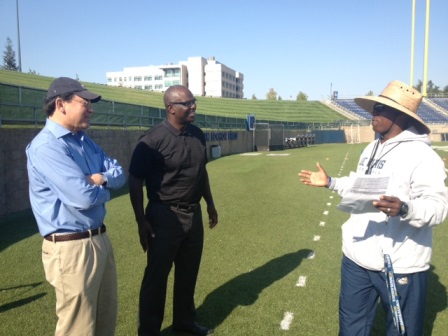 Talking with Coach Gould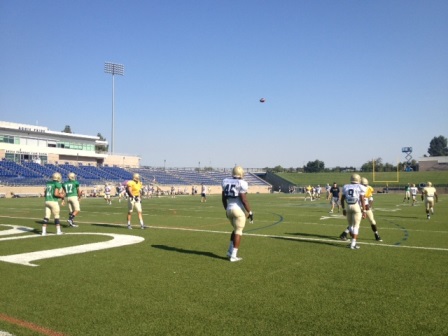 The King Hall community is proud to cheer on the UC Davis athletics teams. Last spring, faculty, staff, students (Entertainment and Sports Law Society officers, most notably), and friends organized a "King Hall Basketball Day" to watch Aggie men's and women's basketball games. Stay tuned for details on an upcoming "King Hal Football Day" on November 16, when the Aggies will battle North Dakota here at home.
Visit the UC Davis football web page to learn more about the team and its coaches. Best of luck to the team this season!