Student Leaders on the National Scene
Posted By Kevin R. Johnson, Dec 18, 2009
King Hall students are making their mark on the national scene.  Case in point: our students who have taken a leadership role in the National Asian Pacific American Law Students Association (NAPALSA).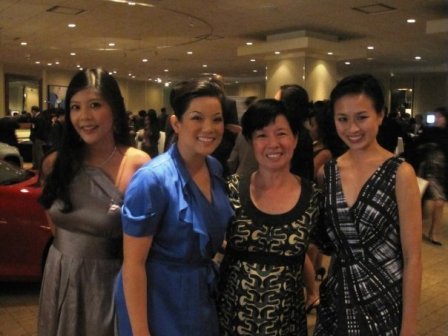 Anne Shiau '10, Betty Duong '10, State Bar of California Past President Holly Fujie, and Golden Gate law student Nikki Dinh
3L Alice Cheng reports, "Betty Duong '10 was elected as the conference chair for this year's National API law students association conference. She, along with Anne Shiau '10 and another student from Golden Gate University served as the committee who planned the student portion of the National API lawyers' conference. After a year of planning, their conference in Boston [in November] went on beautifully. The president of the national board even commented on the efforts that these ladies put forth in organizing this event."
Anne said, "We did everything from creating the panels to creating the program itself.  We had six panels in total and a student reception."
Betty said, "The conference was attended by law students from across the nation. Having reaped the benefits of diversity at our own school and Sacramento, we were committed to providing a meaningful experience for students from schools and areas without a substantial API population. It was an honor to serve the API legal community in the creation of this conference and to grandly represent King Hall."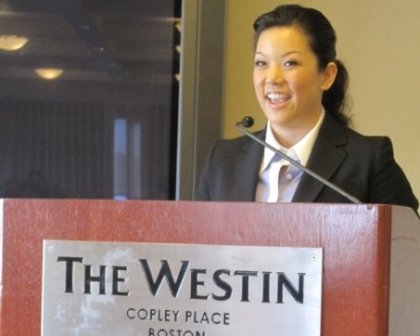 Betty at the podium at the conference in Boston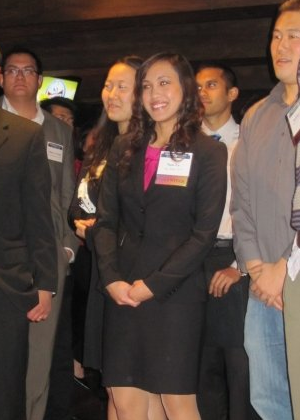 Ngoc Le '11
Alice also mentions that Ngoc Le '11 was elected as Pacific North Regional Co-Director for the National Asian Pacific American Law Students Association.
Having been involved in my share of conferences and panel discussions, I know the planning for these events takes an extraordinary level of hard work and dedication. Holding a leadership position such as Ngoc's is also quite a commitment.
The Law School was pleased to provide funding for part of the trip to Boston.  Thanks to these students for representing King Hall on the national level!
For more information about NAPALSA, visit http://www.napaba.org/uploads/napaba/NAPALSA0909.pdf .