Professor Reynoso's Civil Rights Commission in the News
Posted By Kevin R. Johnson, Feb 22, 2010
As I blogged in this entry last week, the independent civil rights commission chaired by former California Supreme Court Justice and UC Davis Law Professor Cruz Reynoso held hearings over the weekend on the controversial shooting death of Woodland resident Luis Gutierrez.
The hearings garnered much news coverage, including a television report on KCRA-3 and this article in today's Sacramento Bee.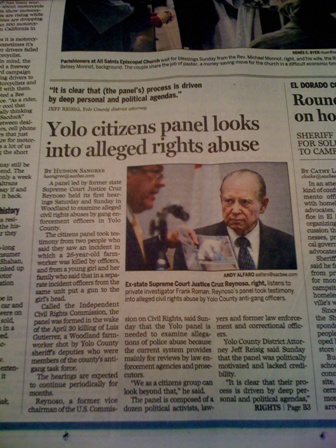 The independent commission plans to hold further hearings and release a detailed report of its findings in the coming months.