Sacramento alumni lunch
Posted By Kevin R. Johnson, Dec 10, 2018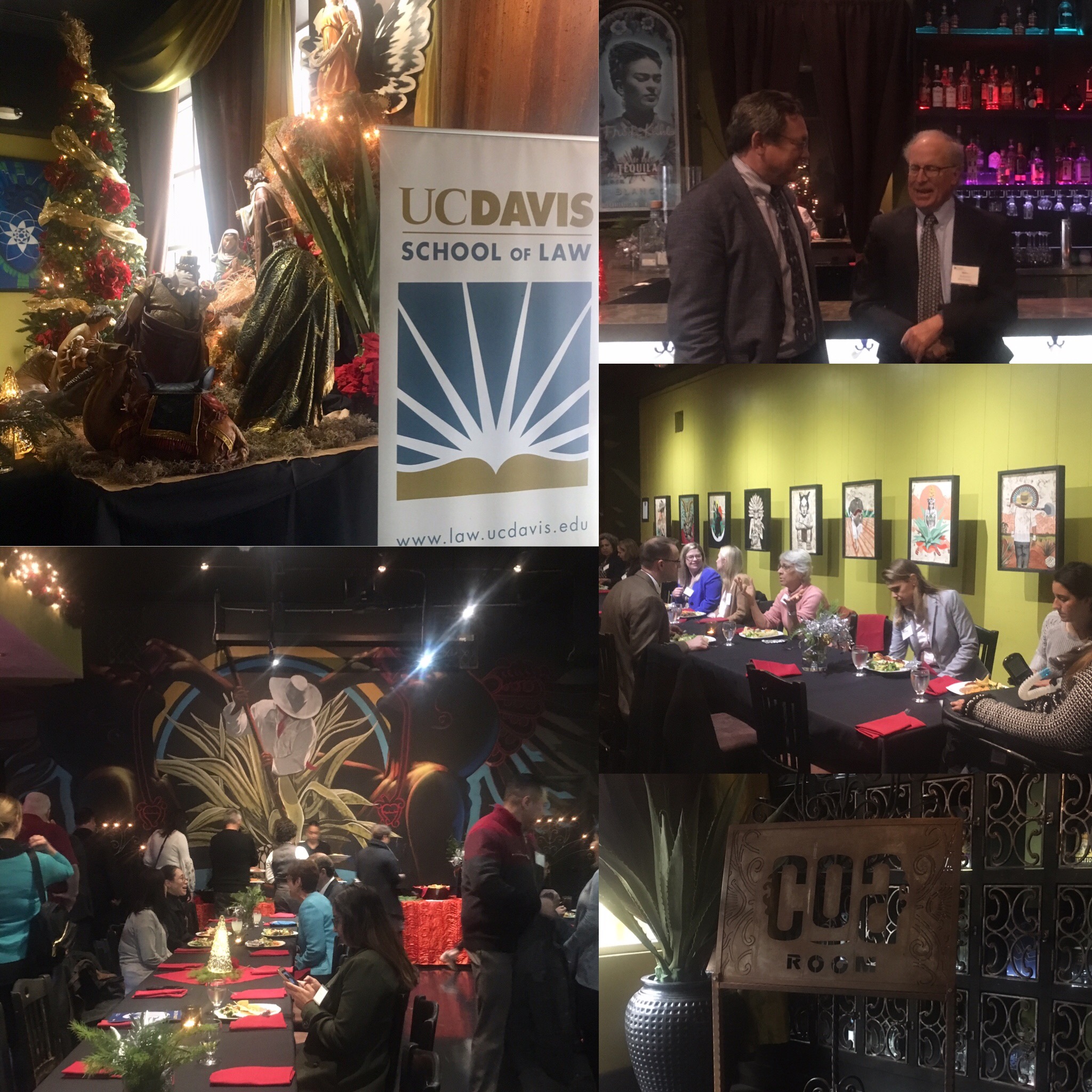 We are entering the holiday season and it was time for our annual alumni lunch in Sacramento. This year, we had lunch at the elegant Mayahuel restaurant in downtown Sacramento. 
A wonderful group of King Hall faithful made it to the lunch on a cool day in the state capital. We had  a number of special guests, including admitted students Gaby Bermudez, a graduate of UC Berkeley, and Katharine Pearce, a UC Davis alum. Former Alumni Board President, Steve Boutin '72 brought a number of attorneys from his firm, including Kim Lucia, current Alumni Board President. Rex Hime '72 mentioned that he is running for California State Senate in District 1, which stretched along the eastern edge of the state from the Oregon border to the Lake Tahoe area. Among others, Justice Louis Mauro `87, Maggy Krell '03 (chief counsel for Planned Parenthood Affiliates of California), Sara Granda '09, Bianca Duenas'16 (CRLA Foundation), Amagda Perez '92, Che Salinas '06, and Amy Williams `05 (Legal Services of Northern California) attended the lunch.
I was able to fill our loyal alums in on the amazing incoming class, the recent bar results, incredible student work, and other goings on at UC Davis School of Law. It always is a good time to meet up with our alums and feel their love and enthusiasm for their King Hall.