Immigration book workshop at Colorado Law
Posted By Kevin R. Johnson, Dec 10, 2018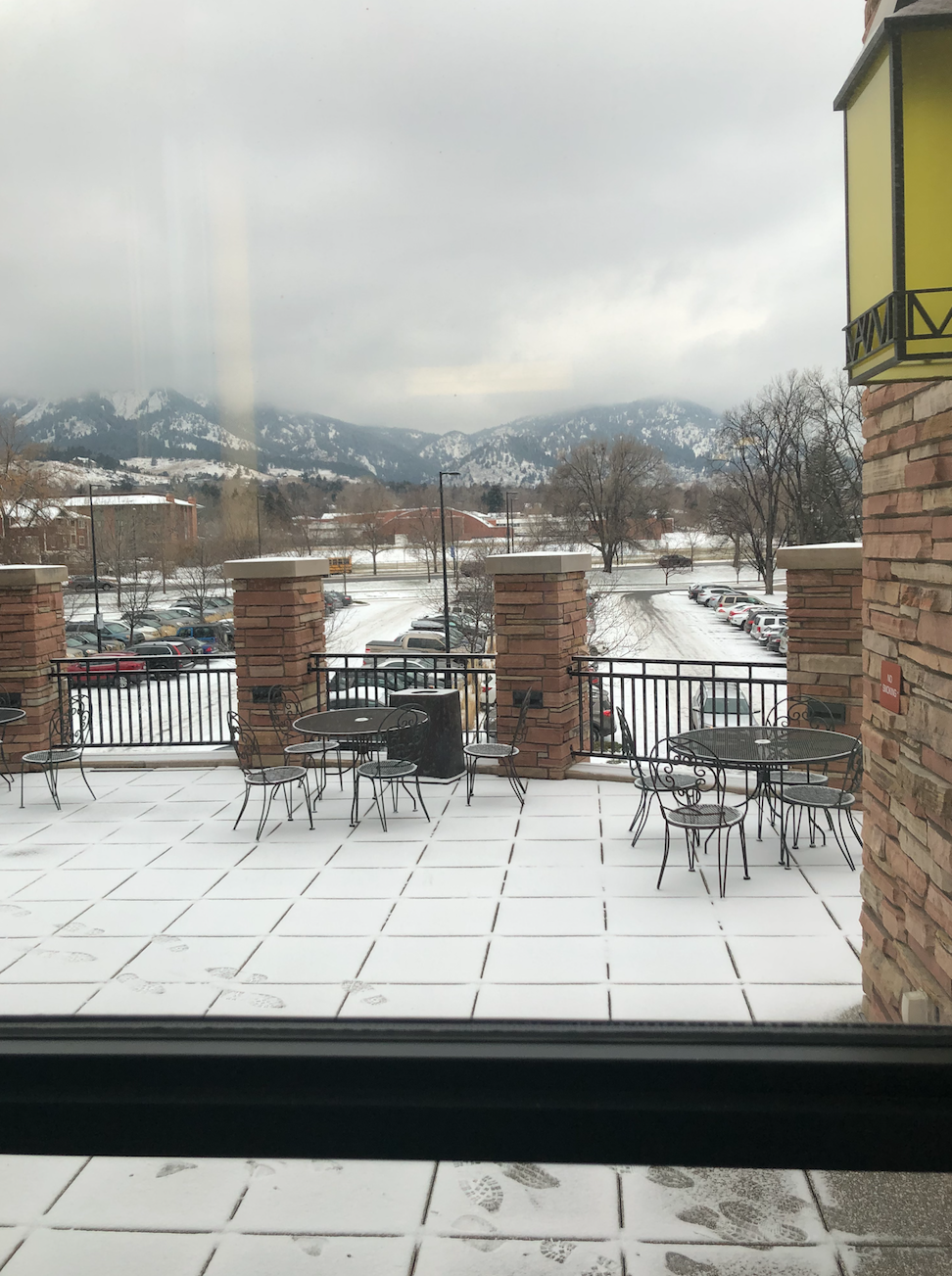 This week, I traveled to snowy Boulder, Colorado to participate in some immigration events.  At a book workshop at Colorado Law (which sits close to the majestic Rocky Mountains), I was one of a number of discussants who commented on Professor Ming Hsu Chen's manuscript "Constructing Citizenship for Noncitizens."  Stanford University Press will be publishing Professor Chen's book.  The book looks at the efforts to fully integrate immigrants into American society, a critically important task that has not received much scholarly attention.  My commentary focused on a chapter addressing the naturalization and integration process for lawful permanent residents.  Unfortunately, issues of race and class complicate the full integration of naturalized citizens into U.S. society.  
The book workshop lasted the day.  During the lunch hour, the group took a break to participate in a community "Roundtable on Pathways to Citizenship."  We had a full house of faculty, students, staff, and community members to hear a variety of perspectives on paths to citizenship for undocumented immigrants.  This obviously is a pressing public policy issue with approximately 11 million undocumented immigrants living in the United States.  It was clear that the Colorado community was very attentive to the national debate over immigration.
During my visit, I was able to touch base with the Dean of the University of Colorado Law School, Jim Anaya, a friend and law school classmate.  An accomplished human rights scholar, Jim is doing great things at Colorado Law.