Martha Jaime 10 Year Service Award Ceremony
Posted By Kevin R. Johnson, Nov 16, 2016
Last week we honored Martha Jaime, a dedicated staff person in the Law School's clinical legal education program, for her ten years of University of California service in the clinical cottages at the law school. 
The clinical faculty Amagda Pérez, Cappy White, Holly Cooper, Millard Murphy and Kelly Behre, along with other staff and students, were in attendance.  I was happy to participate along with Senior Associate Dean for Academic Affairs Madhavi Sunder.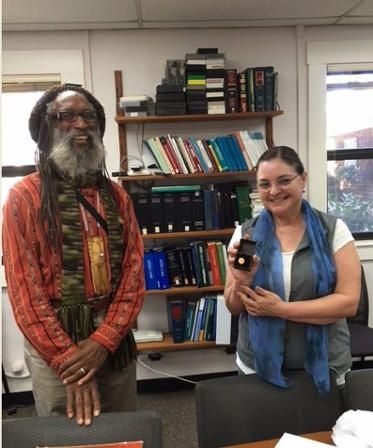 Prison Law Clinic Director Millard Murphy with Martha Jaime
Martha is part of the "glue" that holds our nationally recognized clinical programs together.  Amagda said some very nice words about Martha, and I presented her with her 10 year pin.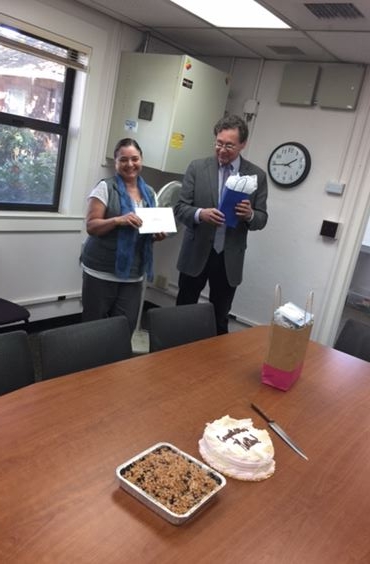 Presenting Martha with her pin
We are lucky indeed that Martha Jaime helps out faculty and students with challenging clinic cases. Thanks for your service to the King Hall Community, Martha!