King Hall Alumni in the Windy City
Posted By Kevin R. Johnson, Apr 19, 2010
On Thursday, I visited UC Davis School of Law graduates in Chicago.  On this day, the so-called Windy City was hardly windy, and the temperature was 81 degrees!
Director of Development Karen Charney and I headed to Sidebar Grille at the corner of LaSalle and Wacker.  If you're familiar with Chicago, you know this is the heart of the city's law office district.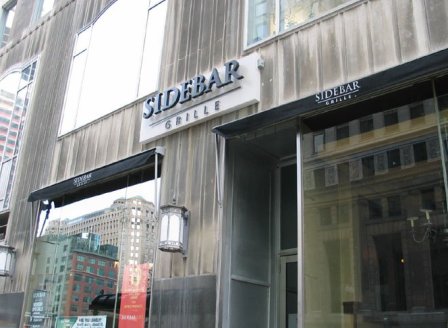 Ten alums joined us for a reception - very good turnout when you consider that the law school has just few dozen alums in Chicago. 
Kathleen Abbott '02
Joshua Barney '84
Alenna Bolin '90
Alan Boudreau '09
John Buse '92
Michelle Dohra '95
Andrea Ingram '90
Robert Krebs '02
Claire Reichstein '08
Daniel Stokes '09
They were thrilled to be paid a visit by folks from King Hall.  A number of them remarked that they didn't know there was such a dedicated group of UC Davis alums in Chicago.  In fact, many of them traded contact info and agreed to stay in touch.  We had a wonderful time, and I enjoyed catching up with everyone!
Up next: a visit with alumni and admitted students in San Francisco.