King Hall Alum Gets the Game Ball
Posted By Kevin R. Johnson, Apr 26, 2013
I just received this great photo via e-mail from Jonathan Raven, Chief Deputy District Attorney for Yolo County.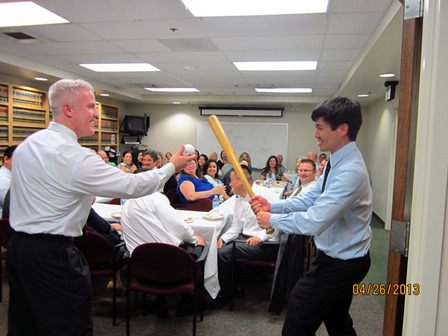 In the photo, Yolo County District Attorney Jeff Reisig is presenting a "Game Ball" to King Hall alum Theodore Ko '12 for volunteering over 1,500 hours as a legal intern, Post-Bar intern and lawyer.
Congratulations on getting the Game Ball, Theo!