Water Law Lecture and Indigenous Peoples Day at King Hall
Posted By Kevin R. Johnson, Oct 10, 2017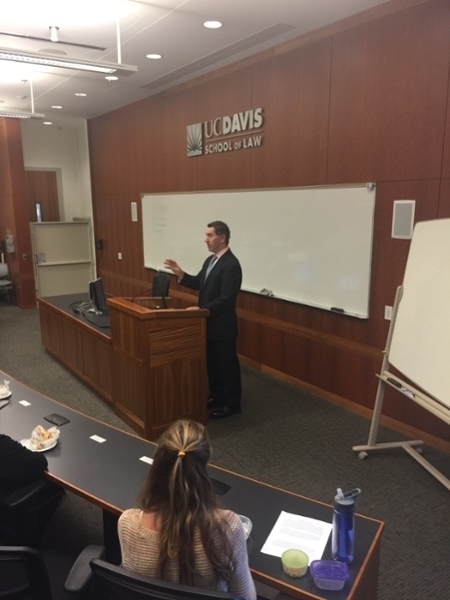 It was another intellectual feast at lunch at King Hall yesterday. 
John McKinsey '99 talked with our students about water law in the state in the Kalmanovitz Appellate Courtroom. John is a partner at LeClairRyan and a member of the King Hall Alumni Association Board of Directors. He is also teaching Energy Law at King Hall this semester.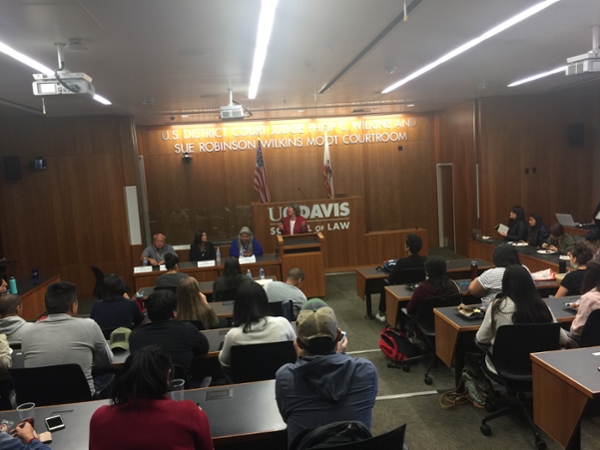 In the Wilkins Moot Courtroom, the Aoki Center for Critical Race and Nation Studies presented a panel on "Indigenous Peoples Day: Exposing the Deceit of European 'Discovery.'" Speakers included Valentin Lopez, Chairman of the Amuh Mutsun Tribal Band and President of the Amuh Mutsun Land Trust; Christine Williams, Chief Judge, Shingle Springs Band of Miwok Indians Tribal Court; and Inés Hernández-Avila, UC Davis Professor of Native American Studies. Professor Mary Louise Frampton, Director of the Aoki Center, acted as moderator. They spoke on the horrible treatment of native peoples in California.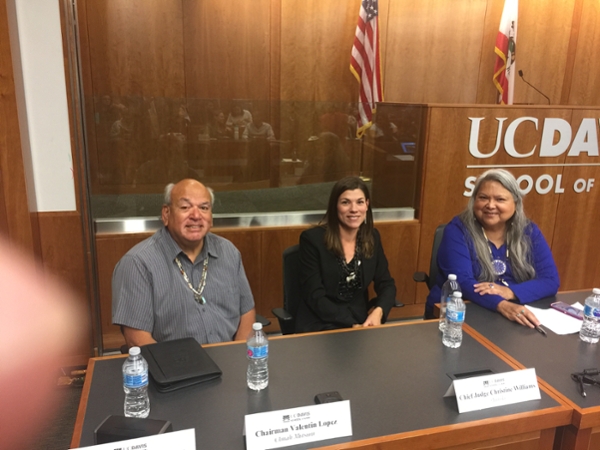 Among those in attendance for the lunch hour panel was Judge William Fletcher of the U.S. Court of Appeals for the Ninth Circuit, a former professor at UC Berkeley School of Law. Later that day, Judge Fletcher, a legendary jurist and scholar, spoke to the King Hall community in another Aoki Center event, lecturing on "Indian Law in the Federal Courts."
There is a lot of learning going on at King Hall!