Inn of Court and Kicking Off Spring Semester 2017
Posted By Kevin R. Johnson, Jan 13, 2017
The new semester is here! Spring 2017 classes started this week.
We also kicked-off the semester with our first Milton Schwartz/David Levi Inn of Court dinner meeting at the Odd Fellows Lodge in downtown Davis.  Students, lawyers, judges, and law faculty heard from speakers including our Professor Angela Harris, who spoke about mindfulness and staying healthy as a lawyer and judge.  The program was organized by, among others, our alums Jason Jasmine '01 and Jenni Gomez '12.  We had a great group of students, alums, friends, and judges in attendance.  Professors Carlton Larson and Alan Brownstein were there. I was able to talk with Scott Judson '12 (who just moved law offices) about UC Davis football and Stephanie Ogren '11, who just began work for the State of California.  I sat at dinner with Professor Cruz Reynoso and Judge Emily Vasquez, a great friend of King Hall.  Energized by the holiday break, 3L Olivia Filbrandt sat with us and others.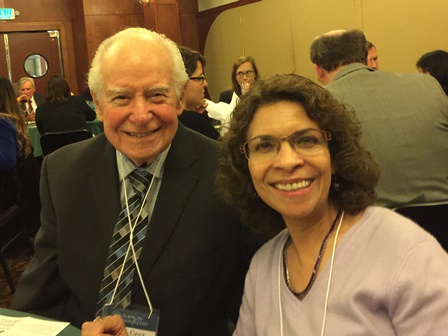 Professor Emeritus Reynoso and Judge Vasquez, who is president of the Schwartz/Levi chapter of the Inn of Court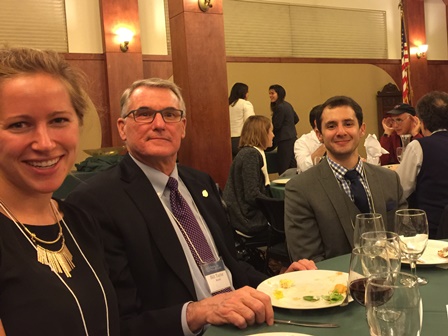 Law student Olivia Filbrandt '17 with Inn attendees at dinner

Inn member Kim Lucia '09 made an announcement to the group about the Inn's fundraising efforts for law student scholarships.  Thanks, Kim!