First Generation, First Week Welcome Reception
Posted By Kevin R. Johnson, Aug 25, 2017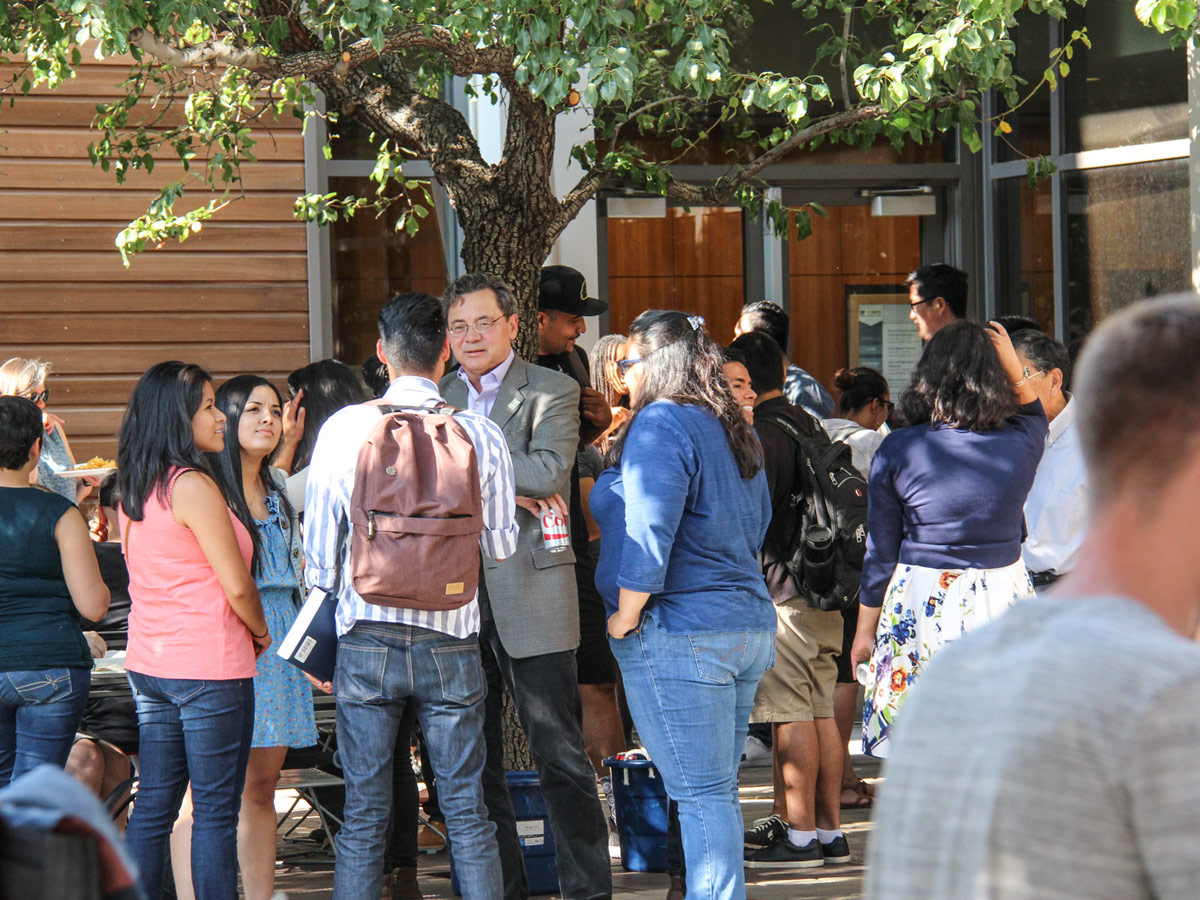 UC Davis School of Law has launched a new First Generation Advocates program designed to support law students who are the first in their families to attend college or professional school. On August 24, the King Hall community celebrated the beginning of this important new initiative with a special First Generation, First Week Welcome Reception in the King Hall Courtyard. 
The event drew an enthusiastic group, with students from La Raza Law Students Association (including co-chairs Jessica Martinez '19 and Angela Yahaira Breining '19) and members of many other groups in attendance.  Many faculty mentors -- including some who were themselves first generation students – attended, including Professors Lisa Pruitt, Clay Tanaka, Donna Shestowsky, Irene Joe, Amagda Perez, Alan Brownstein, Jasmine Harris, Peter Lee, Andrea Chandrasekhar, Mary Louise Frampton, Camille Pannu, and Kelly Behre, among others.
Sara Jackson, Director of the First Generation Advocates program, had her entire family in tow.  Her parents were visiting from Seattle and had spent the week grandparenting Sara's two young ones.
It was a great celebration of our special King Hall community.