East of Salinas: Putting a Human Face on the Immigration Debate
Posted By Kevin R. Johnson, Apr 22, 2016
I contributed a blurb for an outstanding documentary film titled "East of Salinas."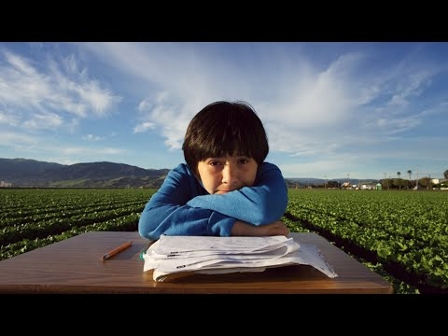 Here is a summary of the film: "EAST OF SALINAS begins with 3rd grader José Anzaldo telling us what he wants to be when he grows up. His parents work from sun up to sun down in the heart of California's 'Steinbeck Country,' the Salinas Valley. With little support available at home, José often turns to his teacher, Oscar Ramos, once a migrant farm kid himself. José is Oscar's most gifted student. But how do you teach students like José who have no place to do their homework? How do you teach a kid who moves every few months? This is what Oscar is up against every day. Oscar not only teaches his students reading, math and science, he gives them access to a world beyond their reach. But José was born in Mexico--and he's on the cusp of understanding the implications of that. As we watch this play out over three years, we begin to understand the cruelty of circumstance--for José and the many millions of undocumented kids like him."
I review the film as "A thought-provoking documentary that puts a human face to the raging national debate over undocumented immigration and 'illegal aliens'... It tells of the unsung heroes in our schools, such as dedicated teacher Oscar Ramos, the child of farmworkers himself, who now works to help his students, the children of farmworkers, achieve the American dream."
"East of Salinas" has been featured on a nationwide broadcast of PBS's "Independent Lens" and at the San Diego Latino Film Festival and Independent Film Festival Boston. View a YouTube clip of this incredible film, and learn more at the East of Salinas film website.