Counting Down to the California Supreme Court Special Session
Posted By Kevin R. Johnson, Oct 3, 2012
In just over an hour, the California Supreme Court will hold its long-awaited special session inside the Kalmanovitz Appellate Courtroom in King Hall. Here's a sneak peek at the site preparations, which began yesterday and continued very early this morning.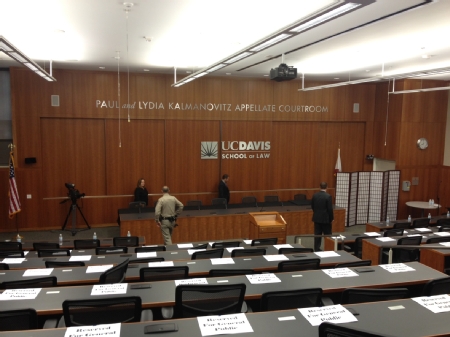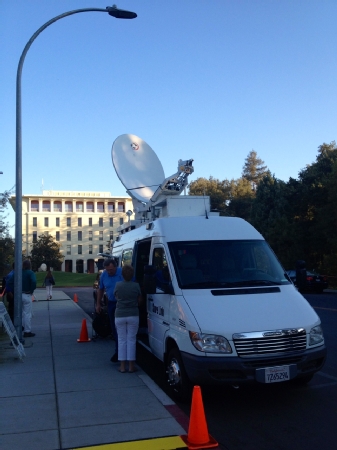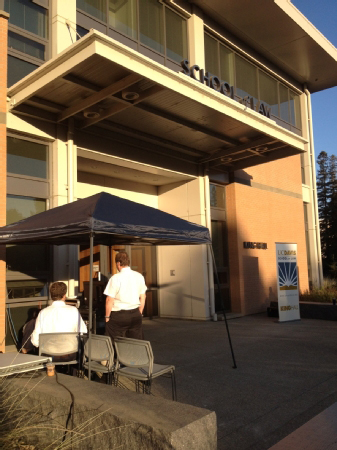 You can see the calendar and briefs at http://www.law.ucdavis.edu/news/event.aspx?id=2907. The Court will hear some very exciting and interesting cases today. Watch the oral arguments LIVE at www.calchannel.com.
We are expecting an enthusiastic audience of faculty, students, alumni, staff and friends of the Law School! Students from some local high schools will be in attendance, as well.
See all of you starting at 10 A.M.!