Con Law Students Featured in New Issue of California Legal History
Posted By Madhavi Sunder, Jan 26, 2016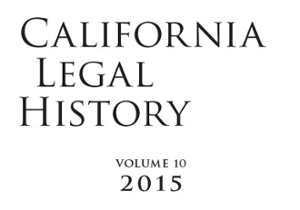 I just received this message from Professor Emeritus John Oakley:
I take pride in drawing your attention to the latest issue of California Legal History, the journal of the California Supreme Court Historical Society. It features three papers by students in my Con Law II course of Spring 2015, as well as my introduction. I am happy to have facilitated the chance for this trio to be able to claim the rare status of having achieved publication of student-written work in a peer-reviewed journal.
Congratulations, Professor Oakley and students on this rare and exciting achievement!