Cliff Rechtschaffen Speaks on Trump and Environmental Law
Posted By Kevin R. Johnson, Oct 6, 2017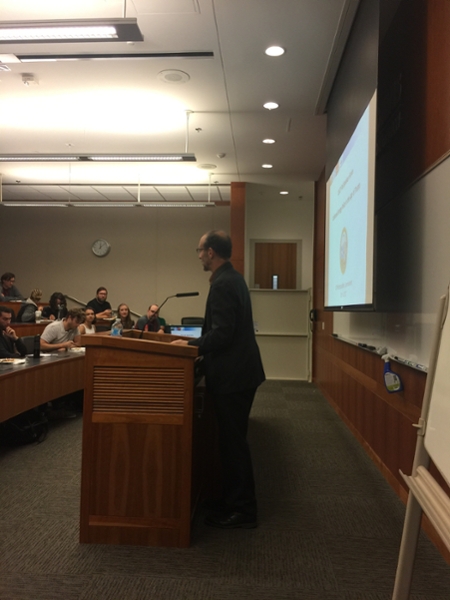 The California Environmental Law and Policy Center, directed by Professor Rick Frank '74, has an amazing speaker series.  Cliff Rechtschaffen, currently a commissioner on the California Public Utilities Commission (CPUC) and formerly a law professor (who taught as a visitor several times at King Hall), spoke to a full classroom of students, faculty, and staff during the lunch hour at UC Davis School of Law. Rechtschaffen talked on the topic of climate change and environmental law in a time of Trump.  He offered an analysis of the challenging environmental issues facing the nation.
Rechtschaffen encouraged students to consider applying for positions with the CPUC.  It currently is hiring and needs environmentally conscious lawyers.
I am pleased to work at a place where I can learn about pressing issues on a daily basis.