Barristers Lunch 2017
Posted By Kevin R. Johnson, Apr 19, 2017
This week I attended a luncheon honoring The Order of the Barristers, Class of 2017.  
Dennis Cota '86 (trial practice teacher and coach) and Michael Canzoneri (appellate advocacy) presented certificates to new King Hall members of the Order, a national organization formed to encourage excellence in oral advocacy and brief-writing.
The new members included Kareem Aref, Rodolfo Orozco Beas, Cathryn Dalton, William Foster, Kendra Havlick, Kelly Healy, Kaitlyn Jensen, Sharlene Koonce, Joan Pradhan, and Holly Snead.  Trial practice guru Professor Ed Imwinkelreid and Senior Associate Dean Madhavi Sunder were also in attendance.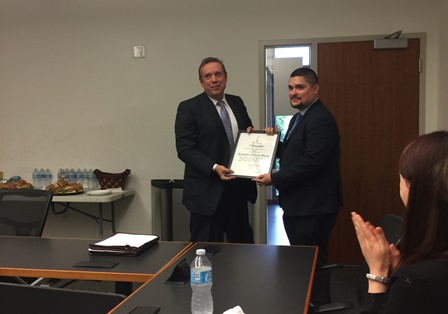 Dennis Cota presenting Rodolfo Orozco Beas with his Order of the Barristers certificate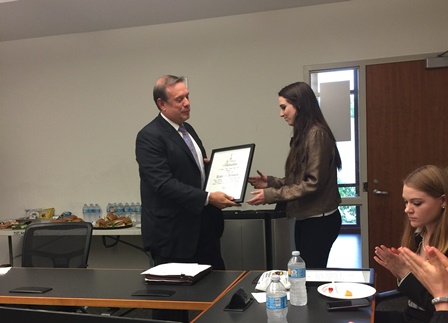 Dennis Cota presenting Kaitlyn Jensen with her certificate
I was proud to honor an extraordinary group of students!