APALSA Banquet 2017
Posted By Kevin R. Johnson, Apr 13, 2017
The Asian Pacific American Law Students Association (APALSA) at UC Davis School of Law held its 6th Annual Banquet last night at the elegant Sterling Hotel in Sacramento.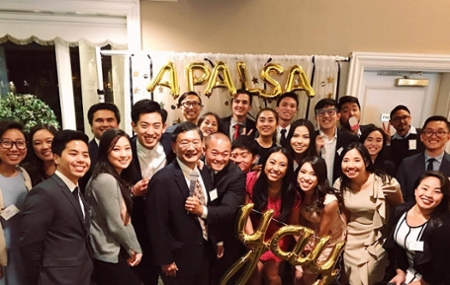 APALSA students with Professor Tanaka
The APALSA banquet promotes public interest service, celebrates the achievements of graduating APALSA members, and introduces the 2017-18 APALSA board.  It is a wonderful community event, bringing together students, professors, alums, and local attorneys.  Among the alums in attendance were Floyd Shimomura '73, Kara Ueda '00, and Steven Vong '16.  Law faculty in attendance included Carlton Larson, Aaron Tang, Rose Villazor (and her beautiful daughters), Clay Tanaka, and Tom (and Irene) Joo.  The students awarded grants to students pursuing public interest careers. Three wonderful students (Ashley Chang, Ryan Choi, and Glen Oh) were named Bijal Vakil Public Interest Scholars – Bijal, Class of '96, is a generous alum who was active in APALSA as a law student -- and received grants that will allow them to do public interest work this summer.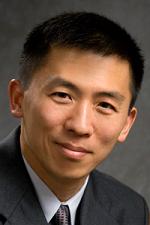 This year, the banquet featured keynote speaker Hon. Goodwin Liu, Associate Justice of Supreme Court of California. A former professor at UC Berkeley, Justice Liu graduated from Yale Law School in 1998, becoming the first in his family to earn a law degree. He clerked for Judge David Tatel on the U.S. Court of Appeals for the D.C. Circuit and for Justice Ruth Bader Ginsburg of the U.S. Supreme Court.
Justice Liu discussed his research on Asian Americans in the legal profession.  I sat next to Justice Liu at dinner and he was most impressed with the APALSA 2017 video -- replete with 1980s music -- celebrating the graduating class.  Justice Liu was the proverbial "rock star" of the evening and the students, alums, and attorneys enjoyed meeting and talking with him.
Congratulations to APALSA on a successful event!