Alumni Reception in Riverside
Posted By Kevin R. Johnson, Oct 8, 2010
I had a great time catching-up with a group of about 20 enthusiastic UC Davis law alumni in Riverside on Wednesday evening.  An alumni reception was graciously hosted by Mark Easter '89 at the Riverside office of Best Best and Krieger.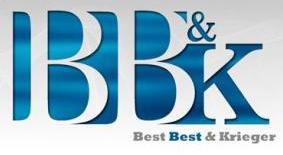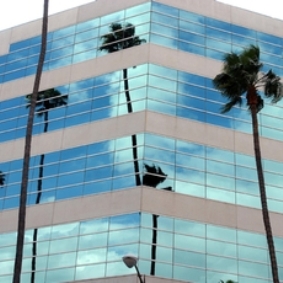 The Riverside office of Best Best and Krieger.
I made a presentation on new faculty hires, as well as the new building and renovations.  I received many inquiries about the Gubernatorial debate hosted by the main campus, and the Attorney General debate hosted by the law school. Alumni in attendance said they were thrilled to see the school's increased exposure through the media! I enjoyed visiting with all of the alums, including the Honorable Ronald Taylor '71 and the Honorable John Vineyard '89.  
We actually had alumni from nearly every decade: 70s, 80s, 90s, and 2000s. Alums took a trip down memory lane, discussing the differences between the "new" King Hall of 1971 and the "new new" King Hall of 2010!  I think everyone who came had a great time.   
Full attendee list:
Karen Charney, Director of Development
Manuel Diaz '08
Karen M. Dong '06
Mark A. Easter '89
Richard T. Egger '92
Hazel Espejo '10
Chad W. Firetag '01
Rina Maria Gonzales '02 and guest Jason
April N. Grant '04
Matthew W. Nelson '98
Elio Palacios '01
George M. Reyes '78
Andrew Ross '99
Ward H. Simmons '03
The Honorable Ronald L. Taylor '71
James R. Touchstone '96
The Honorable John W. Vineyard '89
Ginger Welsh, Associate Director of Alumni Relations
and me!
It was great seeing everyone!!!