Public Service Graduation & Farewell BBQ for Class of 2018
Posted By Kevin R. Johnson, Apr 30, 2018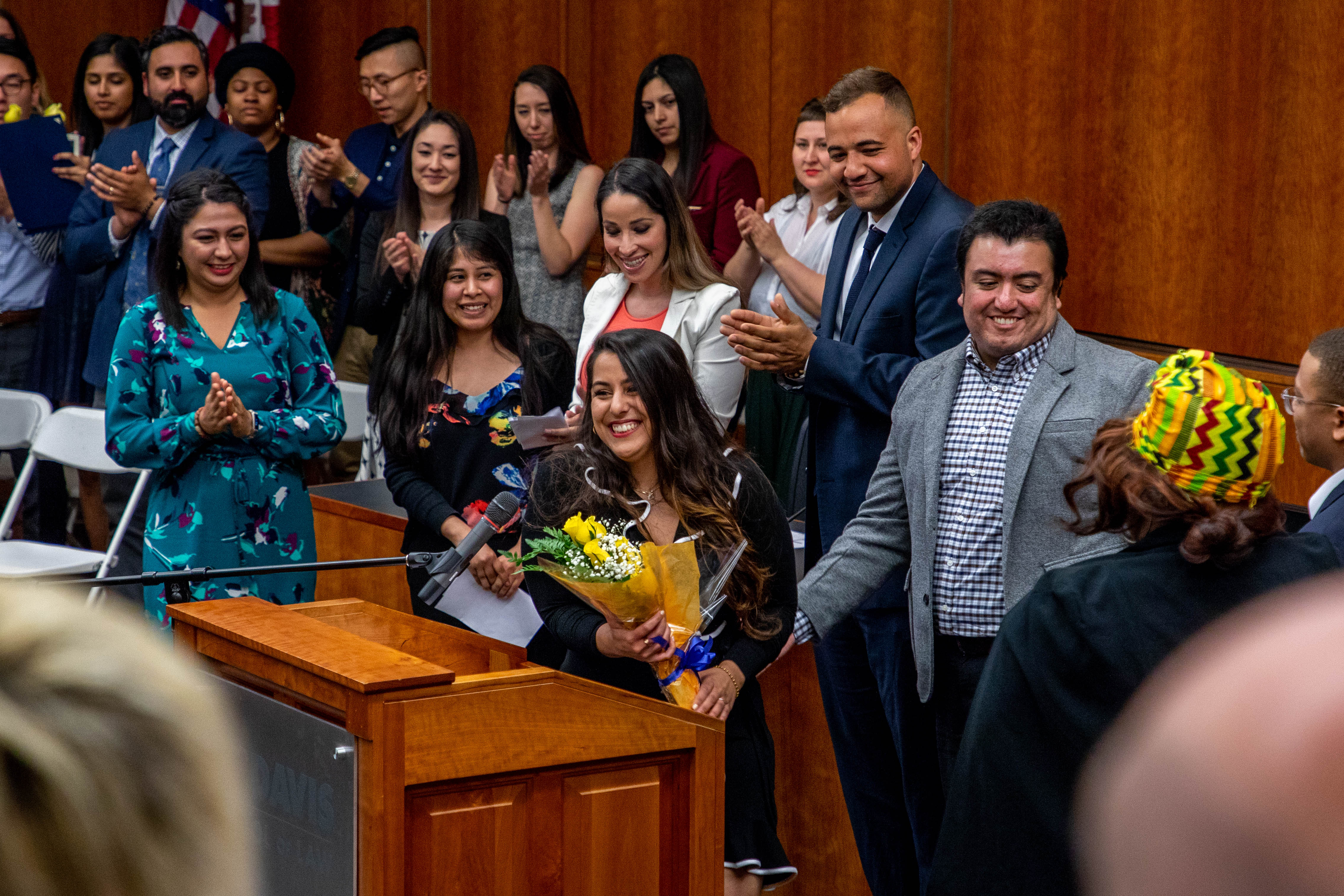 Last week, we had one of the King Hall signature events. The Public Service Graduation for the Class of 2018 honored more than half of the graduating class for the devotion to public service.  
On the eve of his retirement after many years dedicated to law teaching, Professor Millard Murphy offered inspirational remarks encouraging the graduates to serve those most in need.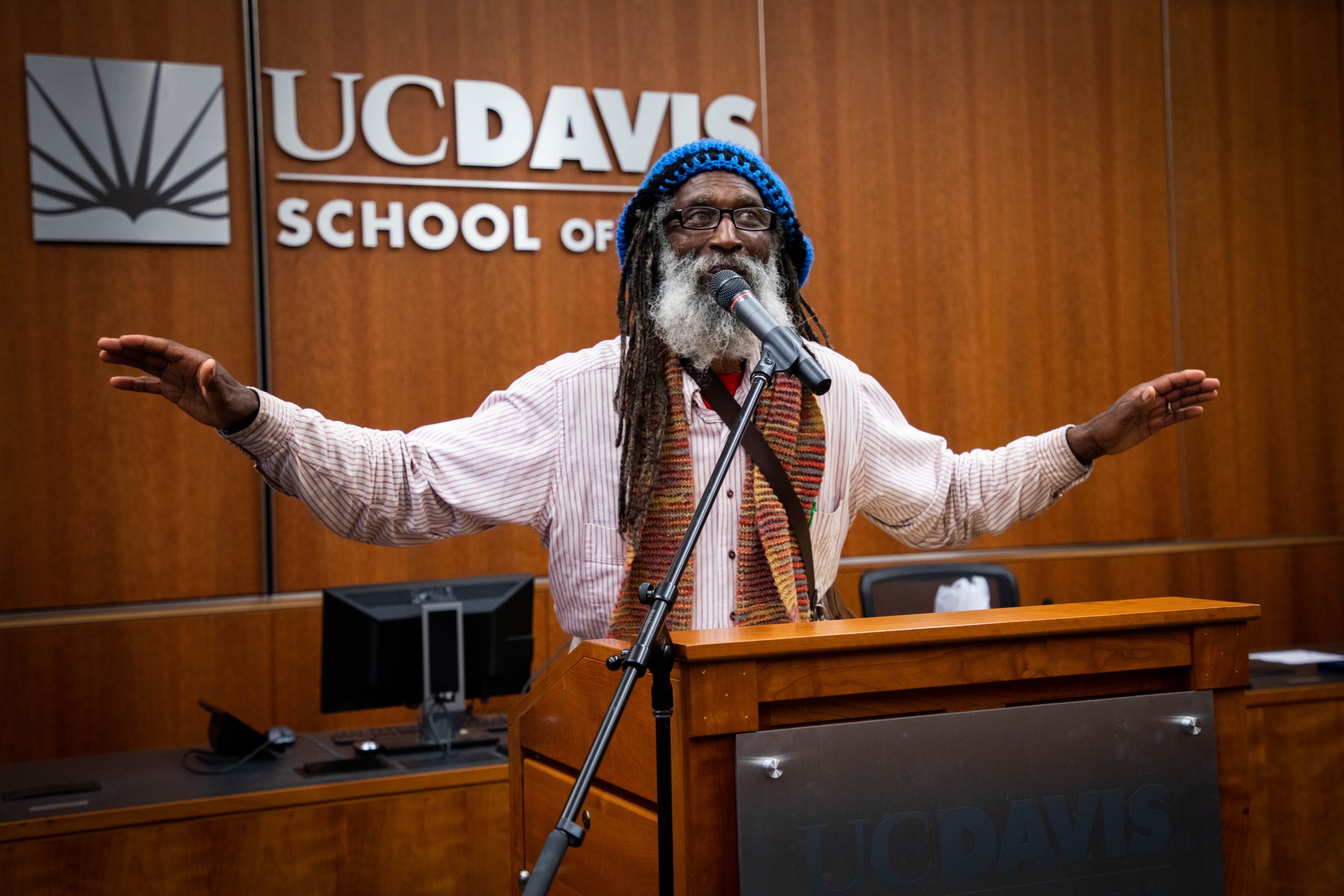 Professor Millard Murphy
The Director for Community Advocacy for California Rural Legal Assistance Foundation, Juanita Ontiveros, offered some "dos and don'ts" for community-based lawyers.   She offered stories from César Chavez and Dolores Huerta, the United Farm Worker icons with whom she once worked.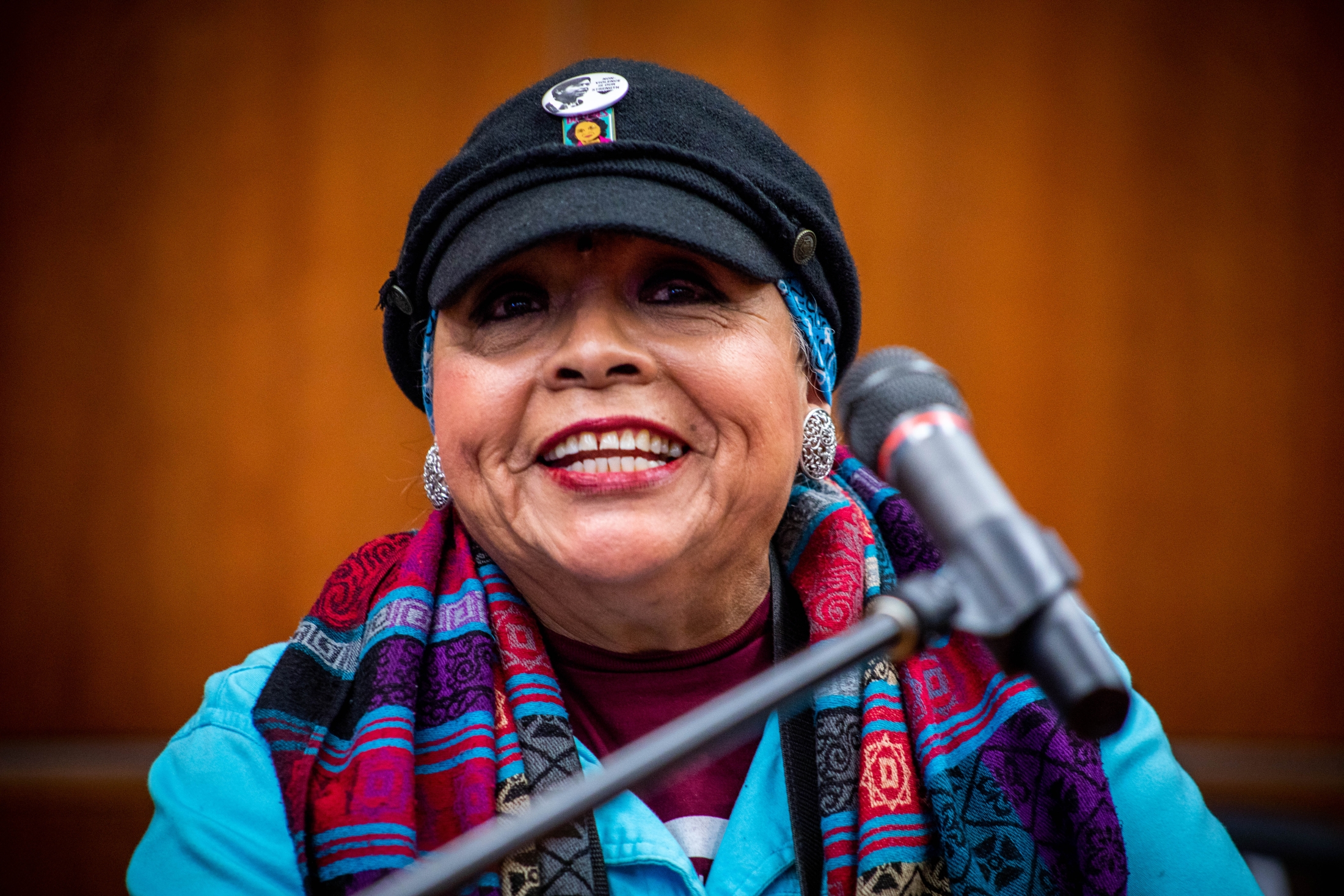 Juanita Ontiveros
Public Service program participants, fellowship recipients, and others were recognized for their dedication to communities in need.
We heard about a wonderful group of Martin Luther King, Jr. Community Service Award nominees. The deserving winner was Sara Ehsani-Nia, who devoted her time to helping immigrants in need.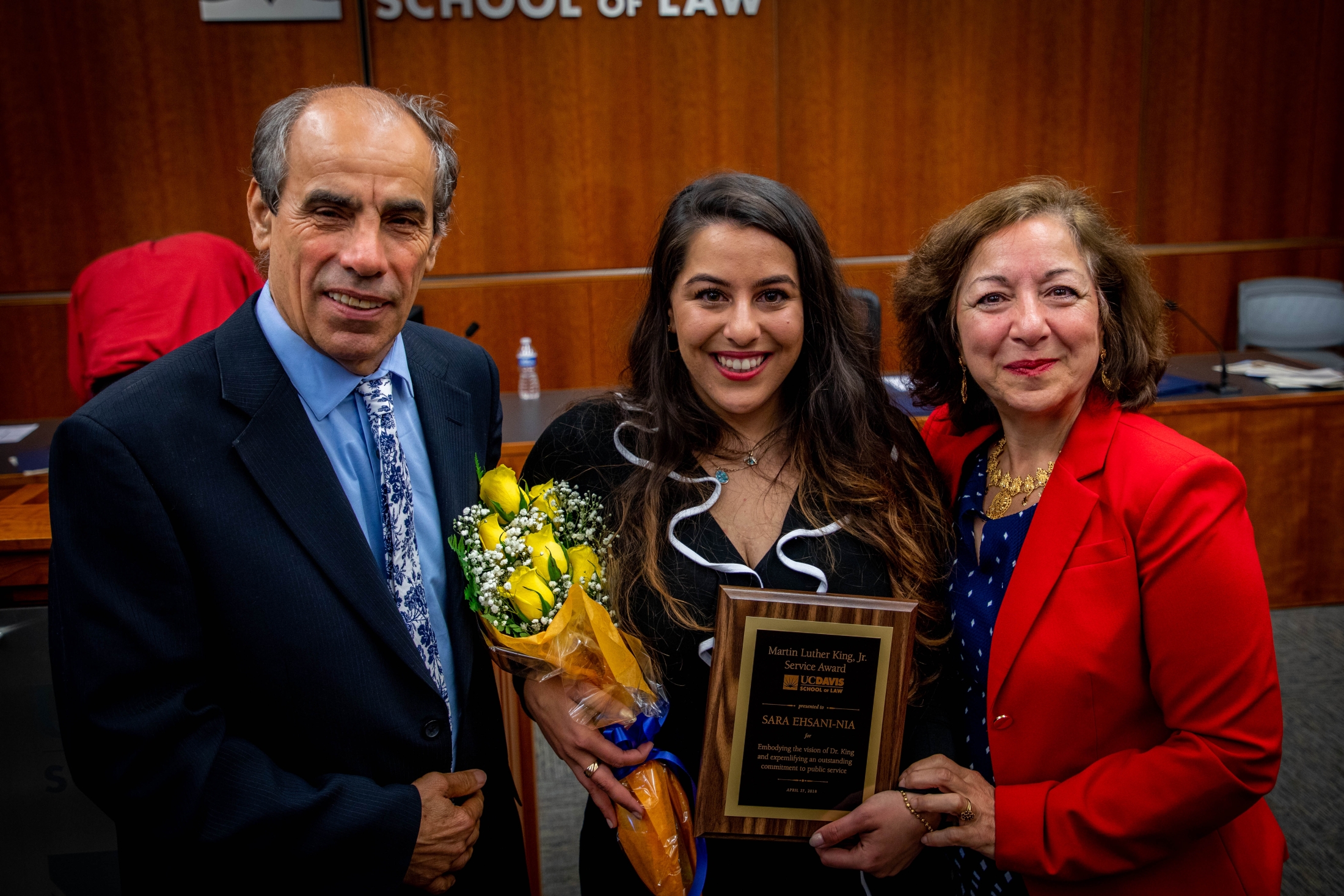 Sara Ehsani-Nia
Once again, the Public Service Graduation honored our wonderful students and their inspiring work.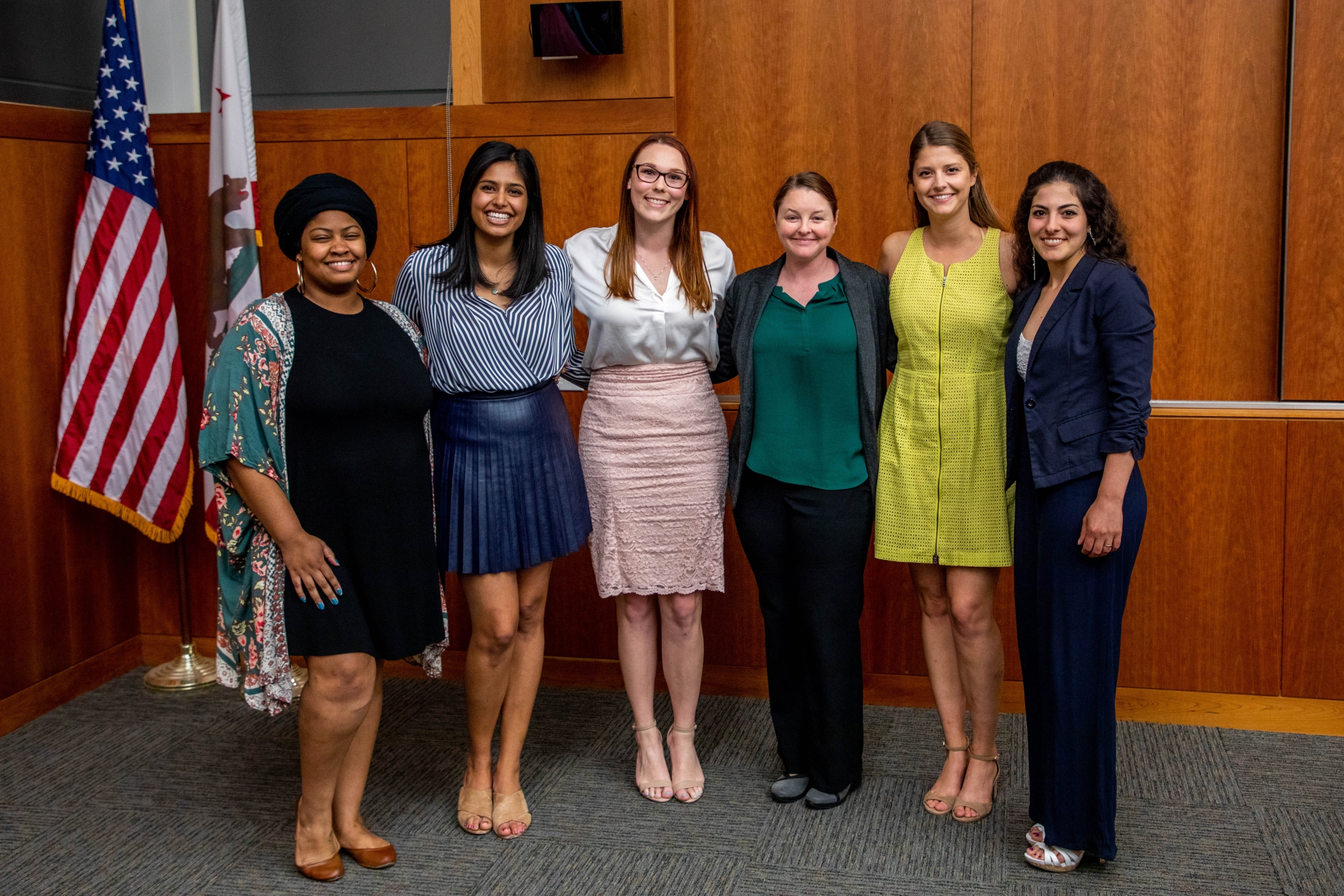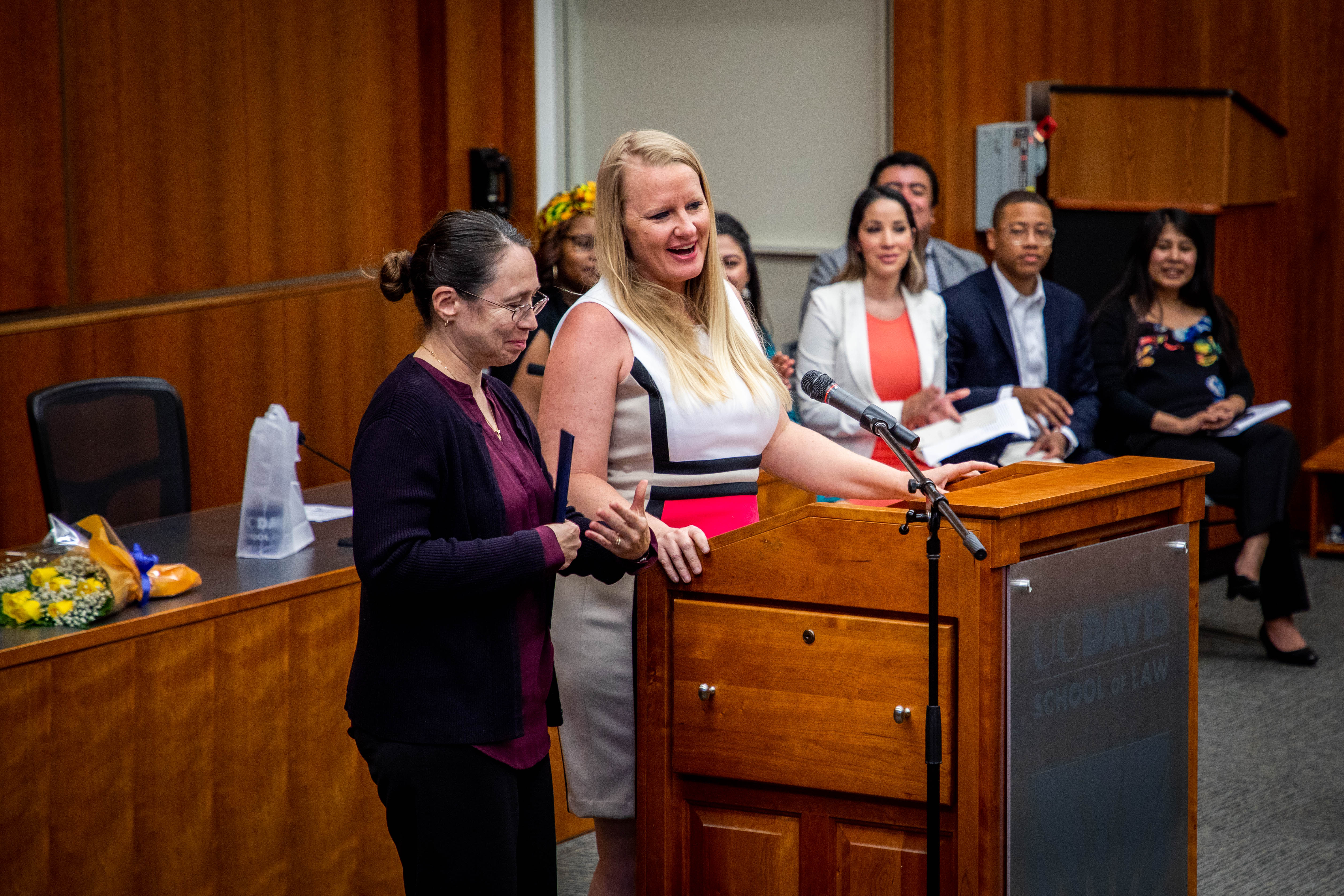 Professors Amagda Pérez and Holly Cooper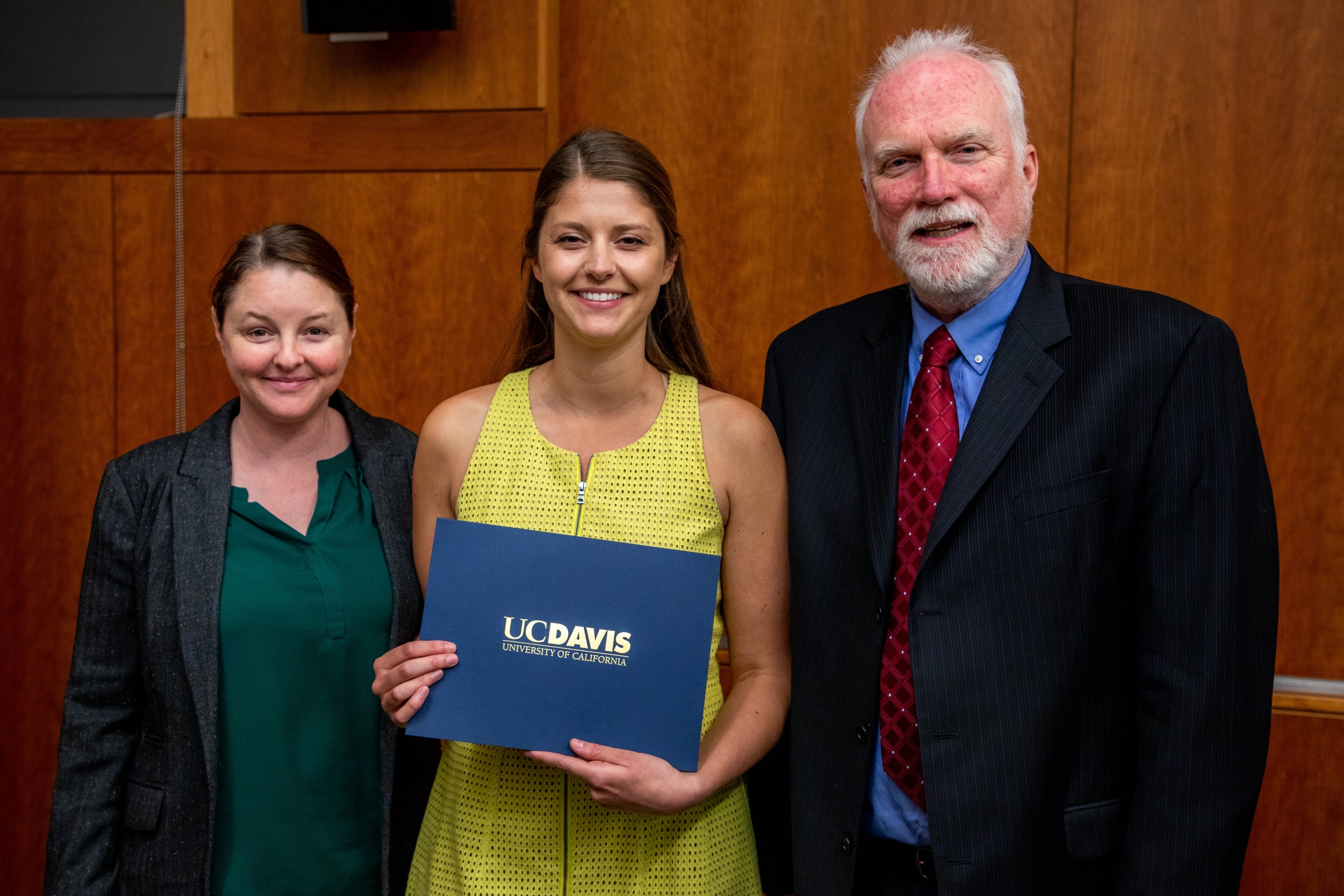 Professor Kelly Behre, Megan McMahon '18, Carter "Cappy" White. Megan was the recipient of the 2018 Clinical Recognition Award for the Family Protection and Legal Assistance Clinic and Civil Rights Clinic.
The Public Service graduation was followed by a BBQ for the Class of 2018 on a warm evening in the beautiful King Hall courtyard.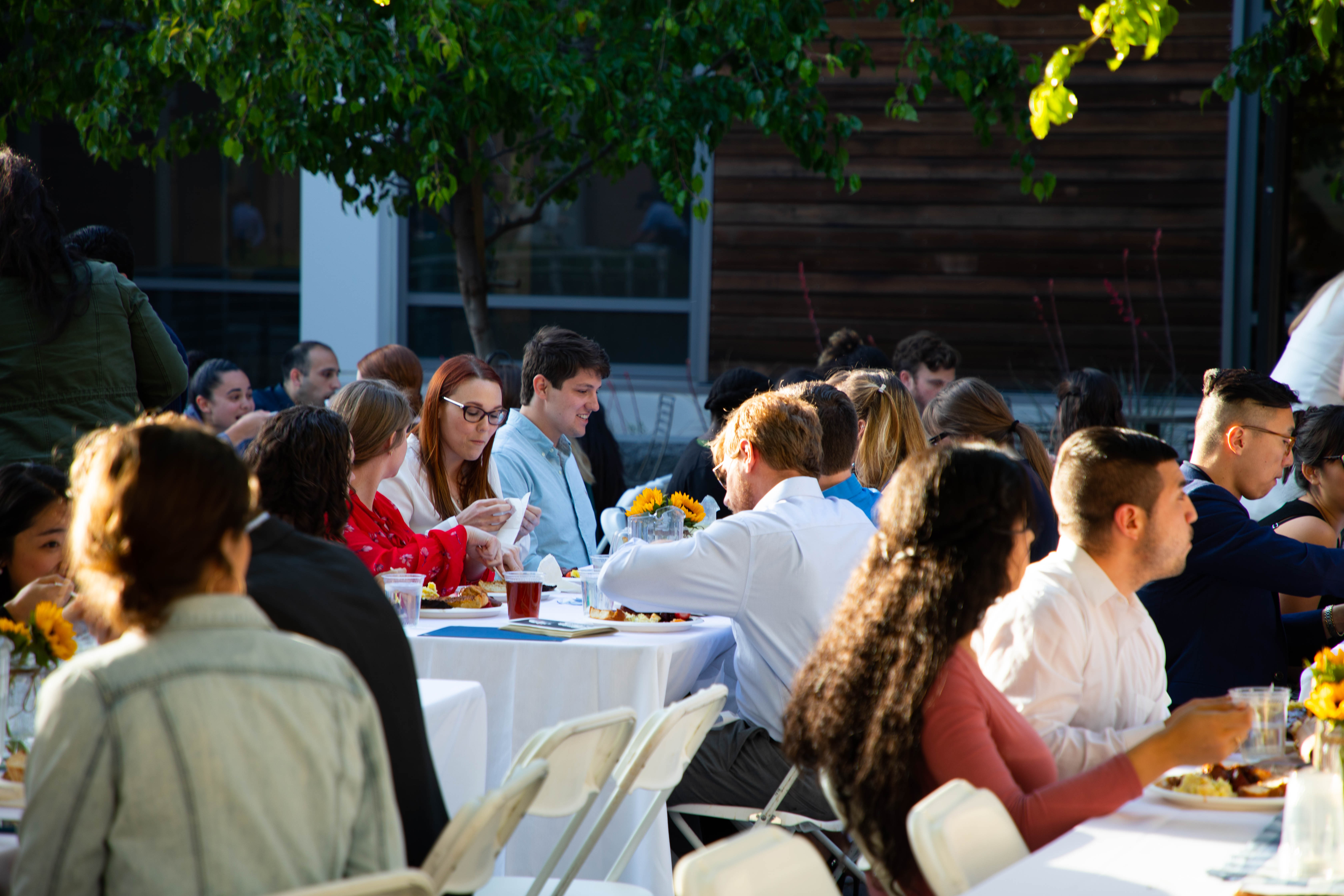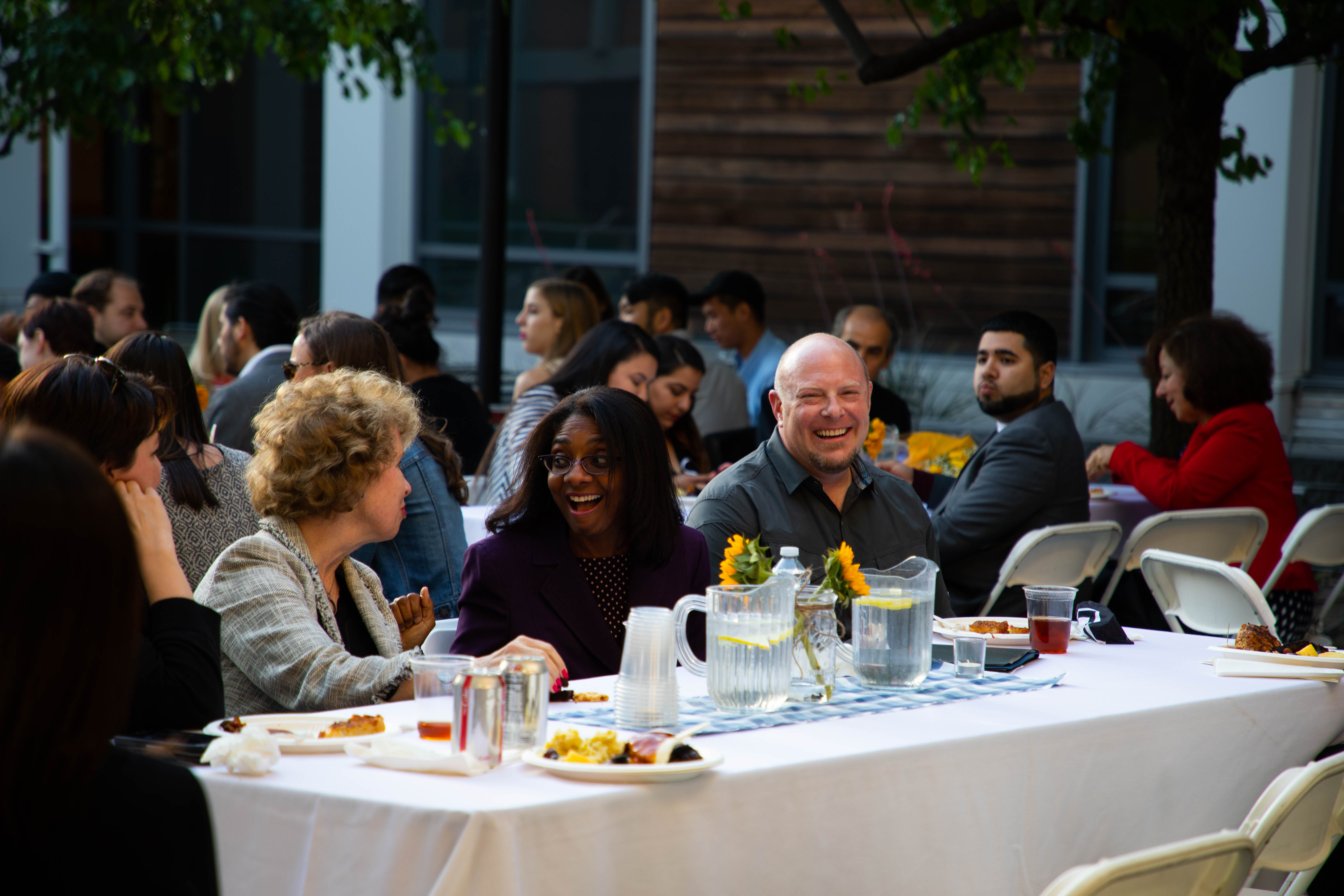 We celebrated the graduating class over a delicious meal with the entire third-year class.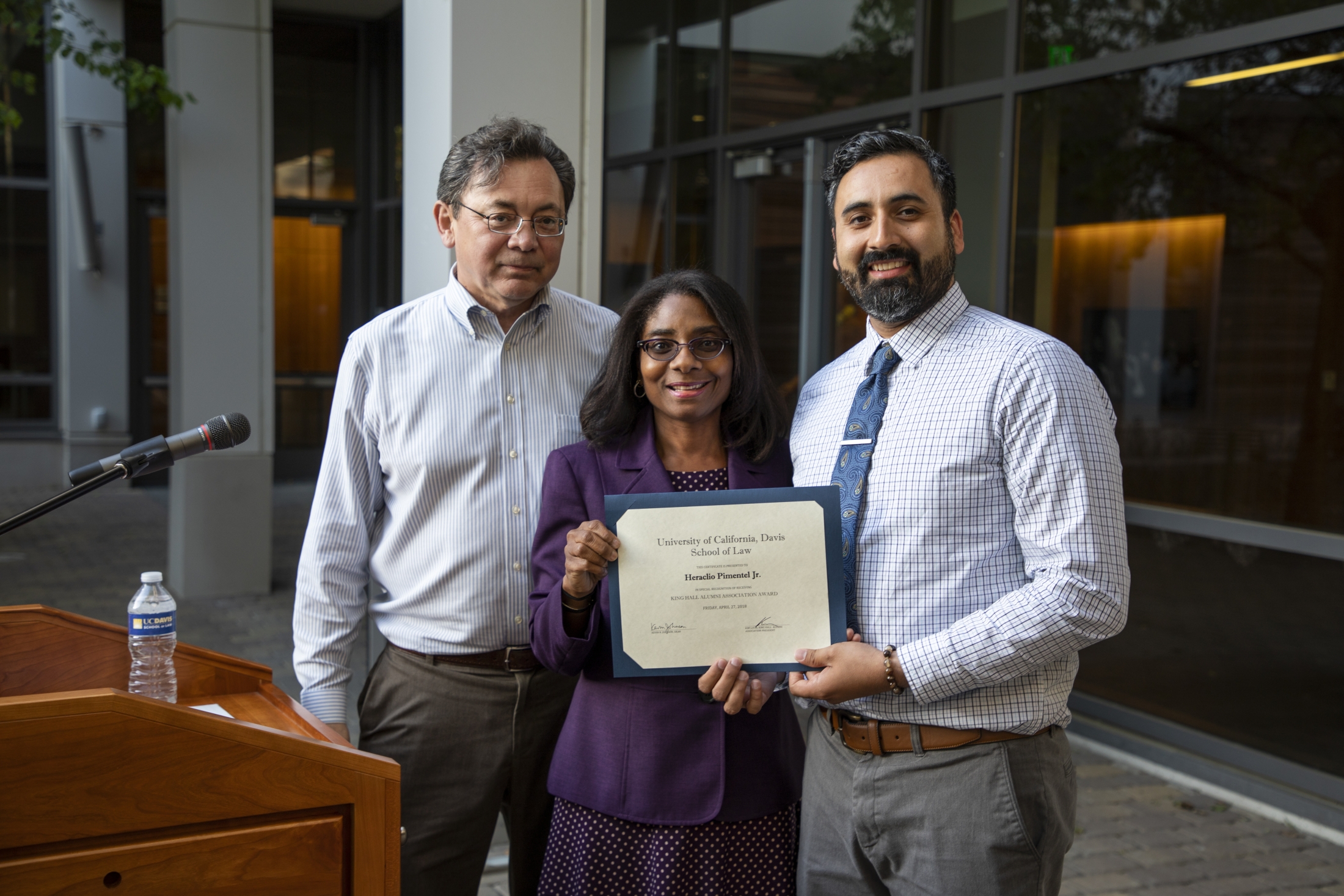 Me, Dian Vorters '97 and Heraclio Pimentel, Jr. '18.
Dian Vorters '97, who serves on the Alumni Board, presented the Alumni Association Award to Heraclio Pimentel, Jr. for his amazing community activities, including singing with Law Cappella.  Heraclio provided the audience with a sample of his formidable singing abilities.