Tribal Justice Project Launch and Neumiller Moot Competition
Posted By Kevin R. Johnson, Apr 16, 2018
It is nearing the end of the school year and it's a time busy with events. 
During the lunch hour on April 12, the Aoki Center for Race and Nation Studies had a launch day celebration of the new Tribal Justice Project. The project is designed to improve the training for tribal judges. Speakers included Mary Louise Frampton (Aoki Center, Director), Professor Katherine Florey, Christine Williams (Director, Tribal Justice Project), and Law student Avila Simon '18.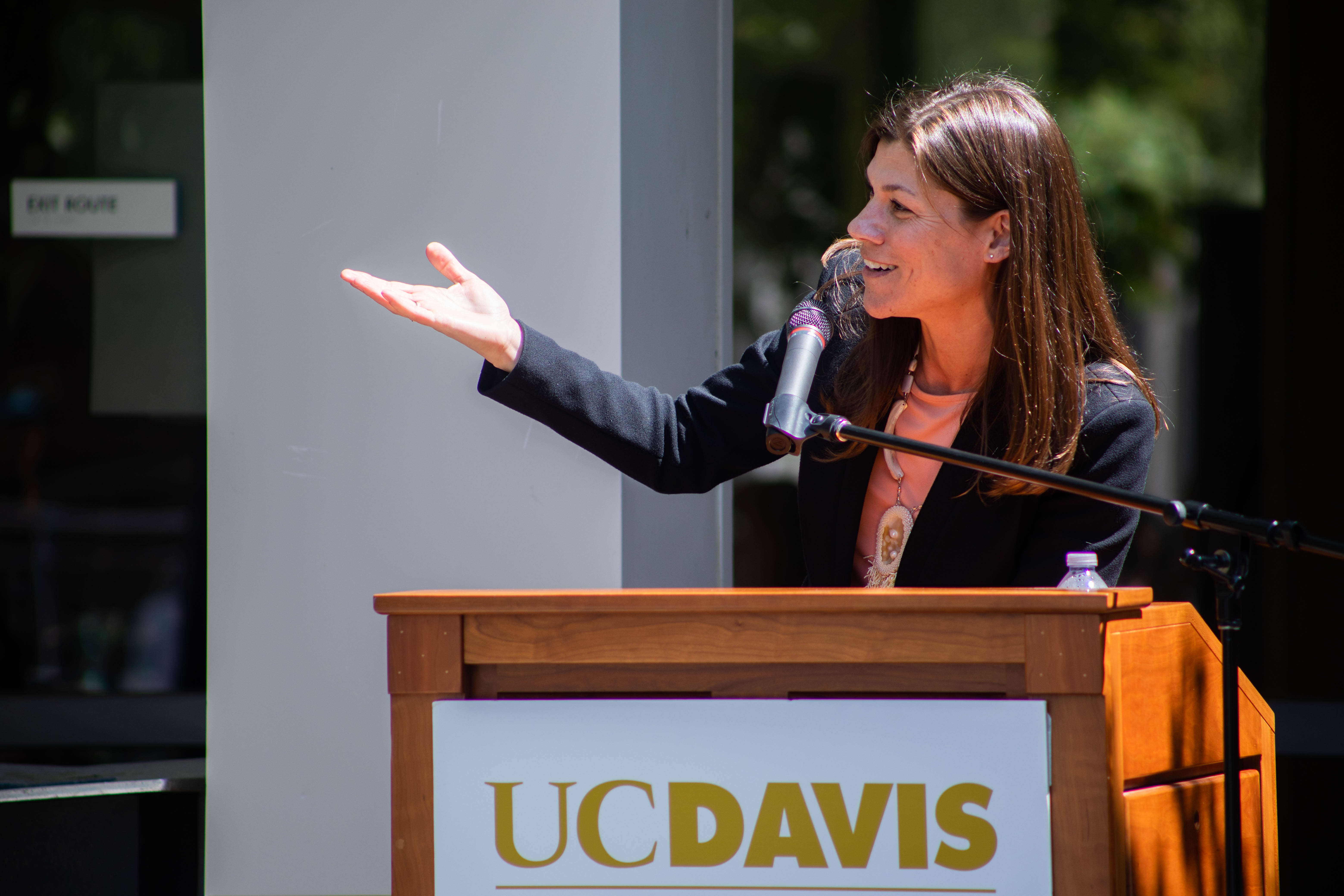 Christine Williams
A short while later, the Kalmanovitz Appellate Courtroom was the site of the 49th Neumiller Moot Competition, the Law School's appellate advocacy competition.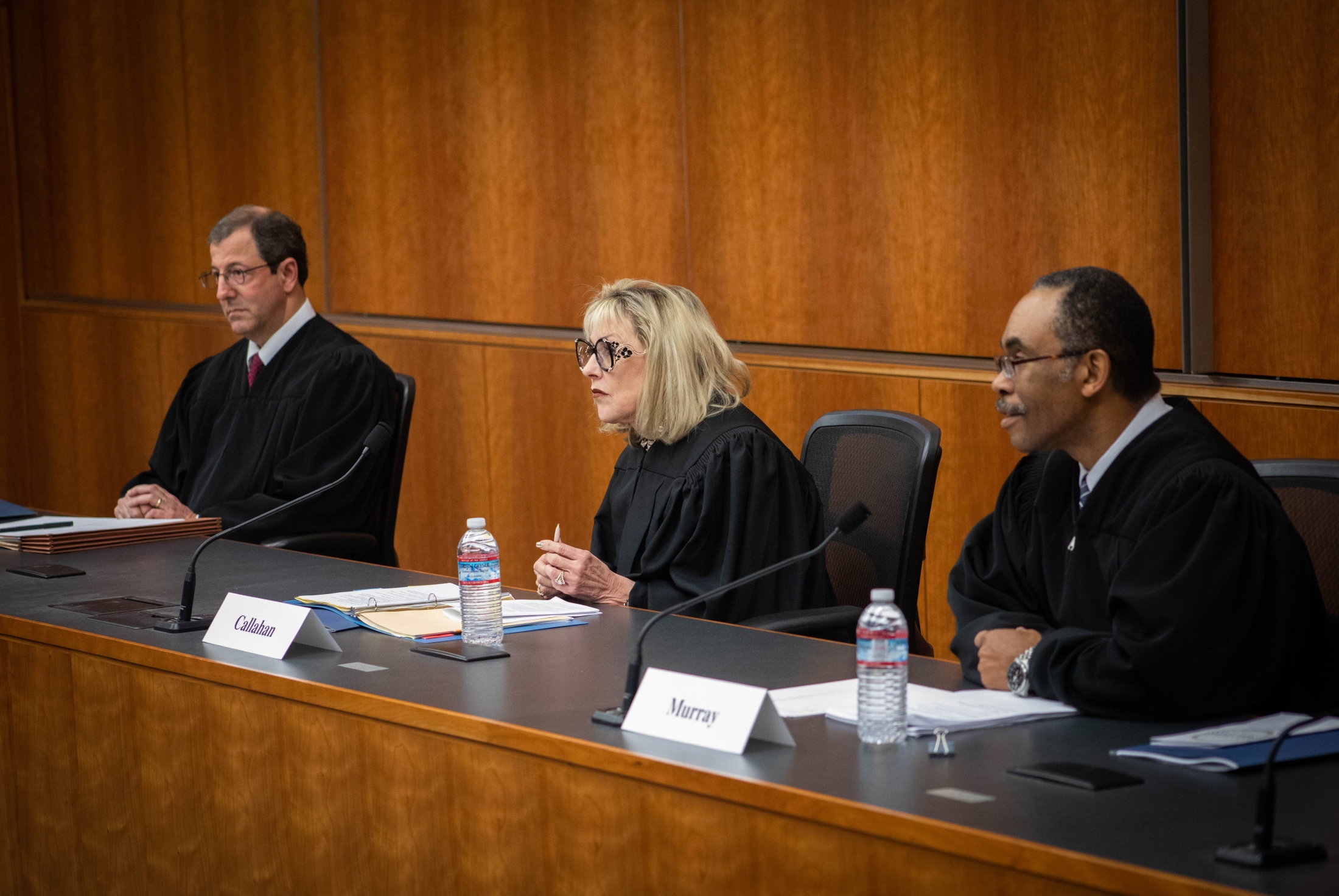 We had a wonderful panel of excellent jurists, U.S. Court of Appeals for the Ninth Circuit Judge Consuelo Maria Callahan and California Courts of Appeal (Third District) Justices Louis Mauro '87 and William Murray.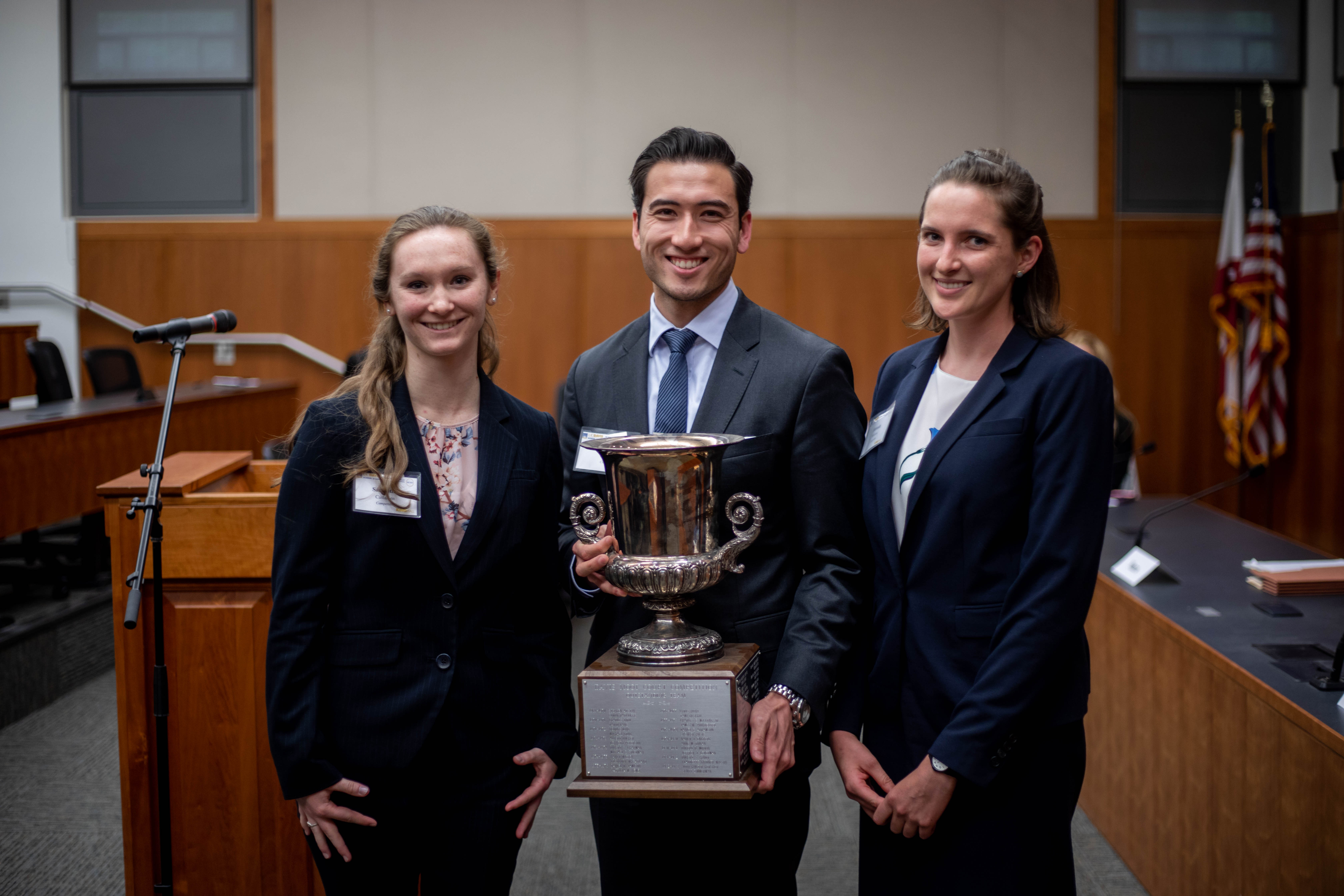 The finalists were, for perhaps the first time ever, all women. Mayra Sandoval and Gymmel Garcia Carmona argued for Petitioner in a complex Title VII Case. Hannah Moravec and Samantha Castanien argued on behalf of the Respondent.
It was a competitive final round. The winners were Hannah Moravec and Samantha Castanien.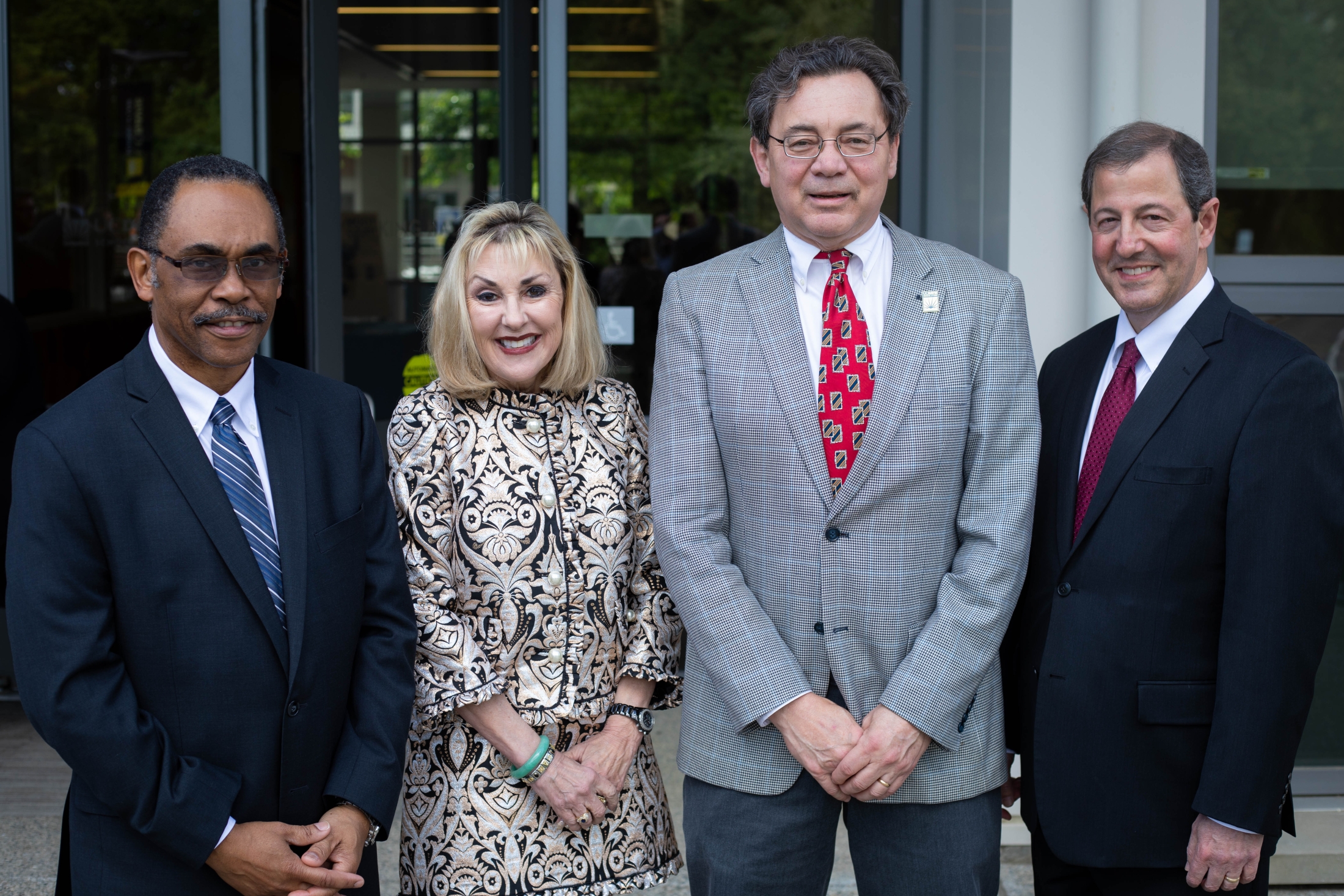 from left: William Murray, Consuel Maria Callahan, and Louis Mauro 
A special thanks to the Moot Court Board and to Michael Canzoneri, faculty advisor to the Board, and Appellate Advocacy professors Shama Mesiwala '98 and Richard Schickele.