Immigration in Crisis Series covers Sanctuary Policies
Posted By Kevin R. Johnson, Apr 8, 2018
As part of our Immigration in Crisis Lecture series at UC Davis School of Law, we hosted a program on "Providing and Taking Away Sanctuary for Immigrants and Refugees" over the lunch hour on April 3. Participants included some of our immigration law experts:  Professors Raquel Aldana (and Associate Vice Chancellor for Academic Diversity),  Shayak Sarkar, Brian Soucek, and Rose Cuison Villazor.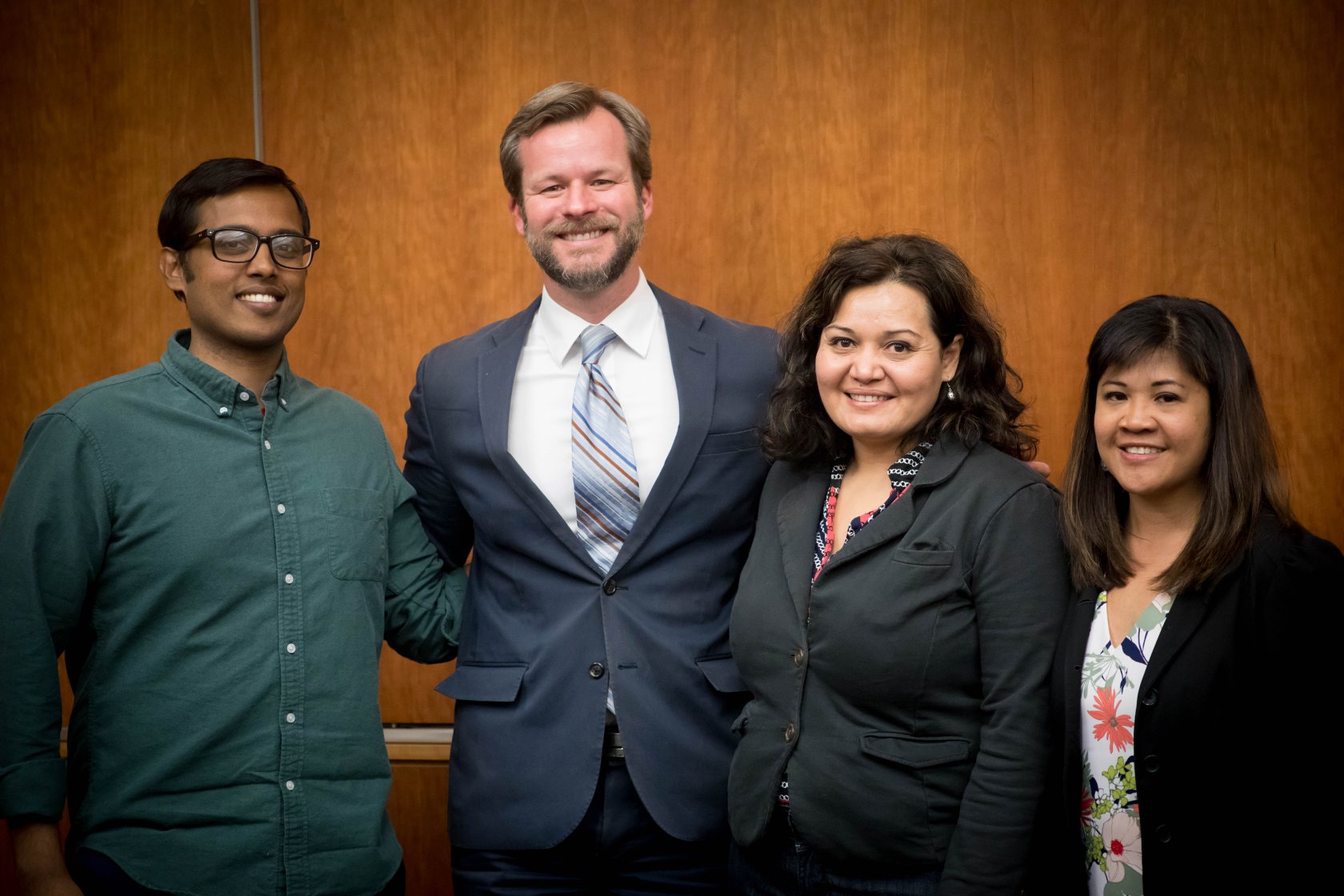 UC Davis Law professors from left: Shayak Sarkar, Brian Soucek, Raquel Aldana, Rose Cuison Villazor
Professor Villazor offered background about the history of "sanctuary" jurisdictions and the sanctuaries that arose in response to President Trump's immigration enforcement policies.
Professor Sarkar discussed the purchase of homes by undocumented immigrants as a form of sanctuary. Financing possibilities are essential for home ownership for the vast majority of Americans. Undocumented immigrants must pay higher interest rates than others for a variety of reasons. 
Associate Vice Chancellor Aldana focused on the nation as a sanctuary. She focused her remarks on Temporary Protected Status and the denial of sanctuary by Trump administration to Central Americans.
Professor Soucek discussed President Trump's "travel bans," and refugee and asylum policies.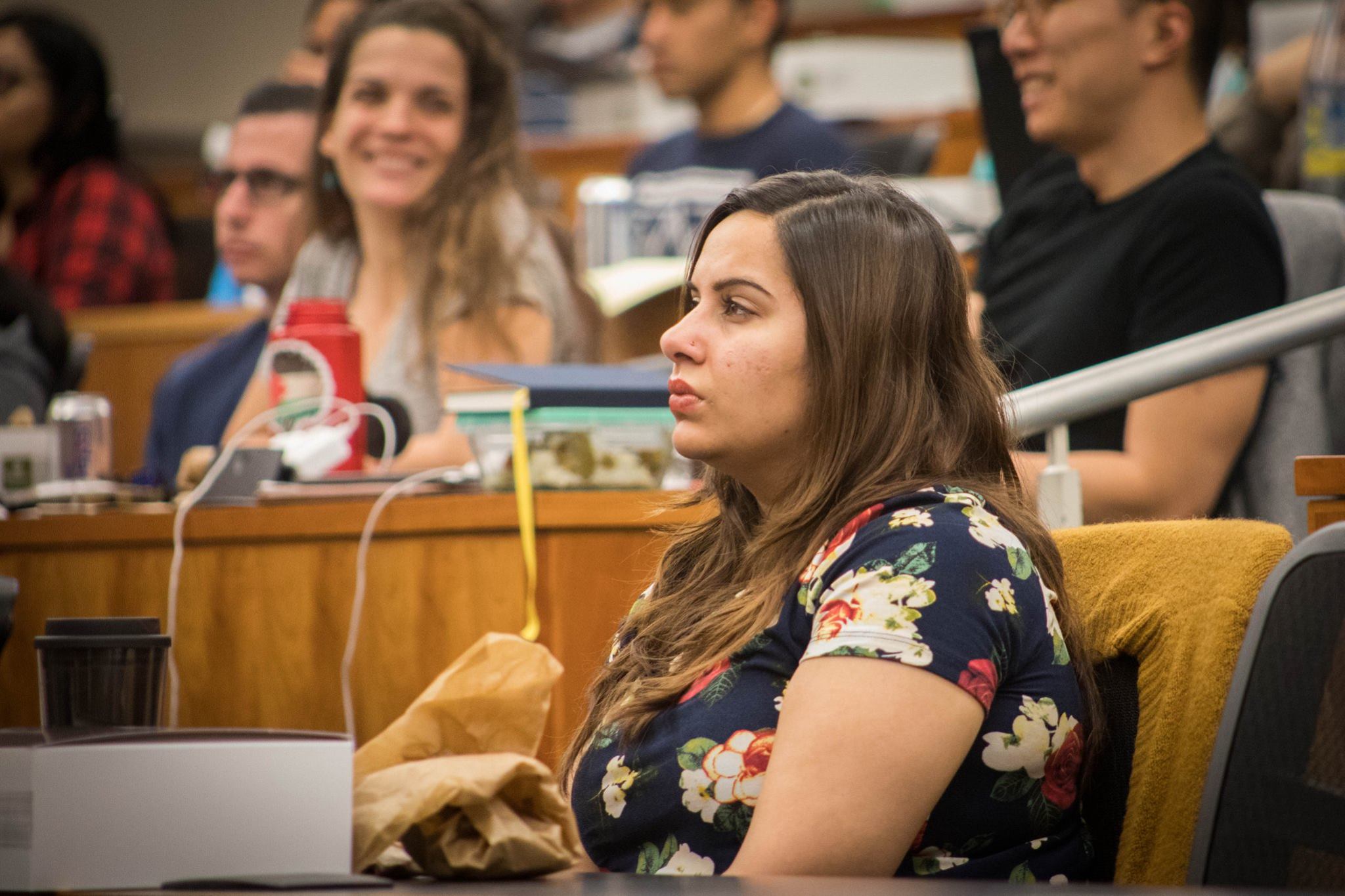 We had a wonderful group of students, faculty, and community members in the audience as the group discussed the rise of "sanctuary cites" and states in response to the immigration enforcement crackdown of President Trump's administration.
As we discussed the issues, I thought about how wonderful it is that King Hall has such an incredible depth of expertise in immigration law, what many believe to be the civil rights issue of the 21st century. Today's news headlines, Congressional showdowns and fierce public debate all revolve around immigration policies. The "Immigration in Crisis" series encourages informed discussion rather than rhetoric.