50 Years Later: Remembering Martin Luther King, Jr.'s Civil Rights Legacy
Posted By Kevin R. Johnson, Apr 8, 2018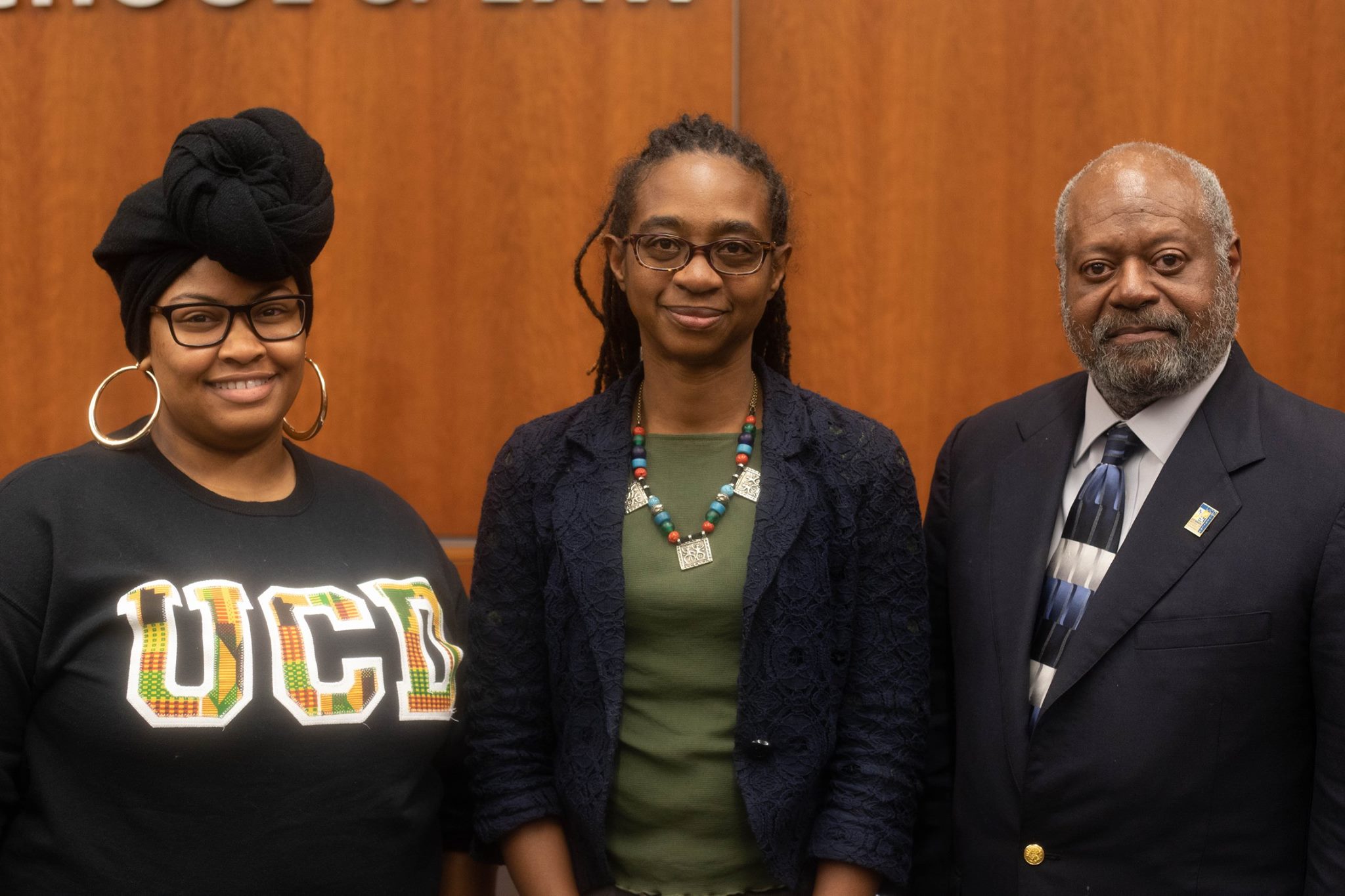 Panelists from left: LSA President Kim Waldon, Professor Angela Harris (moderator), Associate Executive Vice Chancellor Rahim Reed
In remembrance of Dr. Martin Luther King's death 50 years ago, UC Davis School of Law held a program on Dr. King's civil rights legacy. We had a full house of campus leaders, professors, students, and community members in our Kalmanovitz Appellate Moot Court room.
I must say that it was bittersweet, yet thought-provoking, to consider Dr. King's many achievements, the considerable work that needs to be done, and his premature death. We as a society have come so far and have so far to go in terms of equality.
UC Davis students DeNisha "Coco Blossom" Bland and Lynese Andrews from SAYS (Sacramento Area Youth Speaks) opened the event with a powerful spoken word introduction.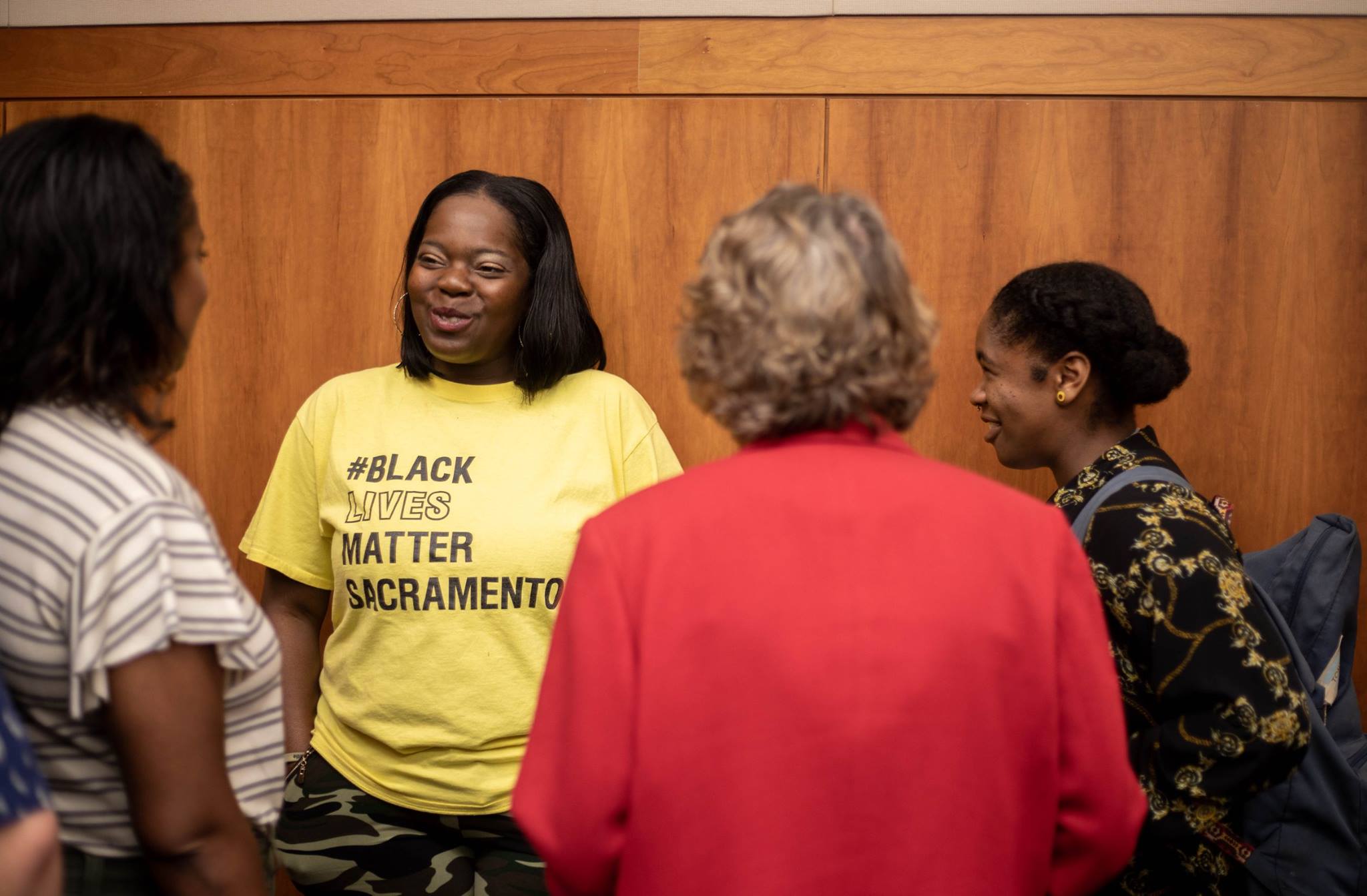 SAYS performers and UC Davis students DeNisha "Coco Blossom" Bland, back left, and Lynese Andrews, back right
A civil rights scholarly legend, Professor Angela Harris began the program placing Dr. King and his assassination in historical context. Associate Executive Vice Chancellor Rahim Reed talked about Dr. King's impact on his life and on diversity in education. Law Students Association President Kim Waldon offered thoughts from a law student prospective on Dr. King's civil rights legacy and the unfinished work in the quest for social justice.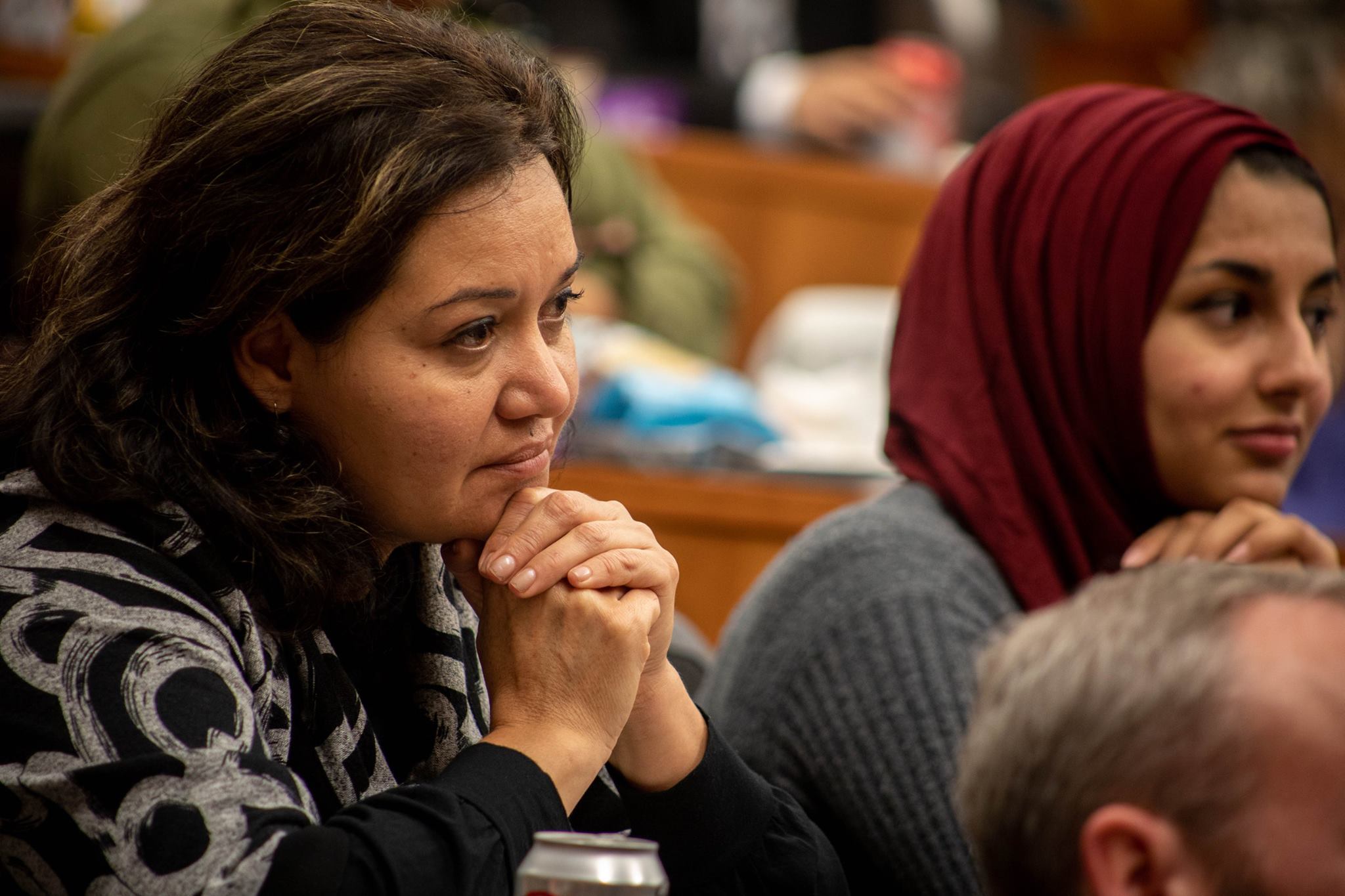 Raquel Aldana, Associate Vice Chancellor and UC Davis Professor of Law, helped organize the event
We had plenty of time for questions from the audience. A robust discussion followed and made me proud of the community that we have at UC Davis.