Reunions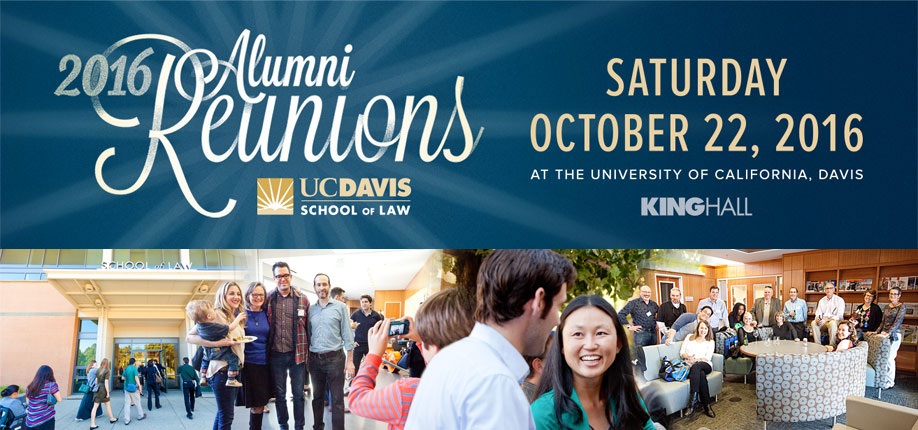 Saturday, October 22, 2016
Classes of 1971, 1976, 1981, 1986, 1991, 1996, 2001, 2006, and 2011
Registration information will be available soon.
Come back to King Hall to renew old friendships, celebrate classmates' successes, reminisce with faculty and others about your time at King Hall, and help UC Davis School of Law celebrate its 50th year.
Reunion Planning Committees are being formed now
A little bit of your time could make a big difference in the success of your reunion. If you are interested in reaching out to classmates to encourage them to attend, organizing an evening event just for your class, or helping with a class gift, we welcome your participation. To volunteer, contact alumni@law.ucdavis.edu.
Hotel Reservations
Special hotel rates will be available. Information will be available soon.
Most of the updates on your reunion will be sent by e-mail
To be sure we have your current e-mail address, go to the Alumni Directory to update your contact information.