Reunions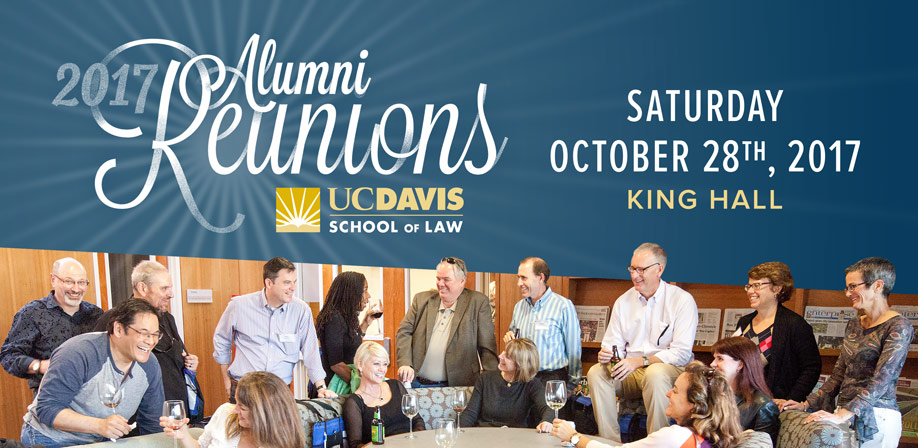 Saturday, October 28, 2017
Classes of 1972, 1977, 1982, 1987, 1992, 1997, 2002, 2007, and 2012
Come back to King Hall to renew old friendships, celebrate classmates' successes, reminisce with faculty and others about your time at King Hall.
Parking Information: Parking is available at the UC Davis Mondavi Center parking structure ($9).  Tickets can be purchased at the ticket kiosks at the entrances of the lot.
Registration is now open! 
Register Online
Download a hard-copy registration form, and register via USPS 
Schedule of Events
3:00 p.m.
Registration and Reception begins (King Hall)
3:15 p.m.
Building Tours start (King Hall)
4:30 p.m.
Class Photos begin (King Hall)
6:00 p.m.
Dinner and Program (Conference Center)
Class Specific Events
Class of 2012
The members of the Class of 2012 Reunion Committee invite you to join them prior to the King Hall recpetion at 1:30 at DeVere's located at 217 E. Street in downtown Davis. 
Most of the updates on your reunion will be sent by e-mail
To be sure we have your current e-mail address, go to the Alumni Directory to update your contact information.