Martin Luther King, Jr. Hall
"The new King Hall will ... be exposed to the light as law and lawmaking should be in a democratic government. The new King Hall will have dignity, stature, yet be open to all. (And it will) keep alive the name -- and, most importantly, the vision -- of its namesake, Dr. Martin Luther King, Jr., whose dream of legal, social, and economic justice for all is the animating vision for the School of Law at UC Davis."
-Rex Perschbacher
Dean, 1998-2008
The King Hall Expansion and Renovation broke ground on September 29, 2007, ushering in a new era in the School's history.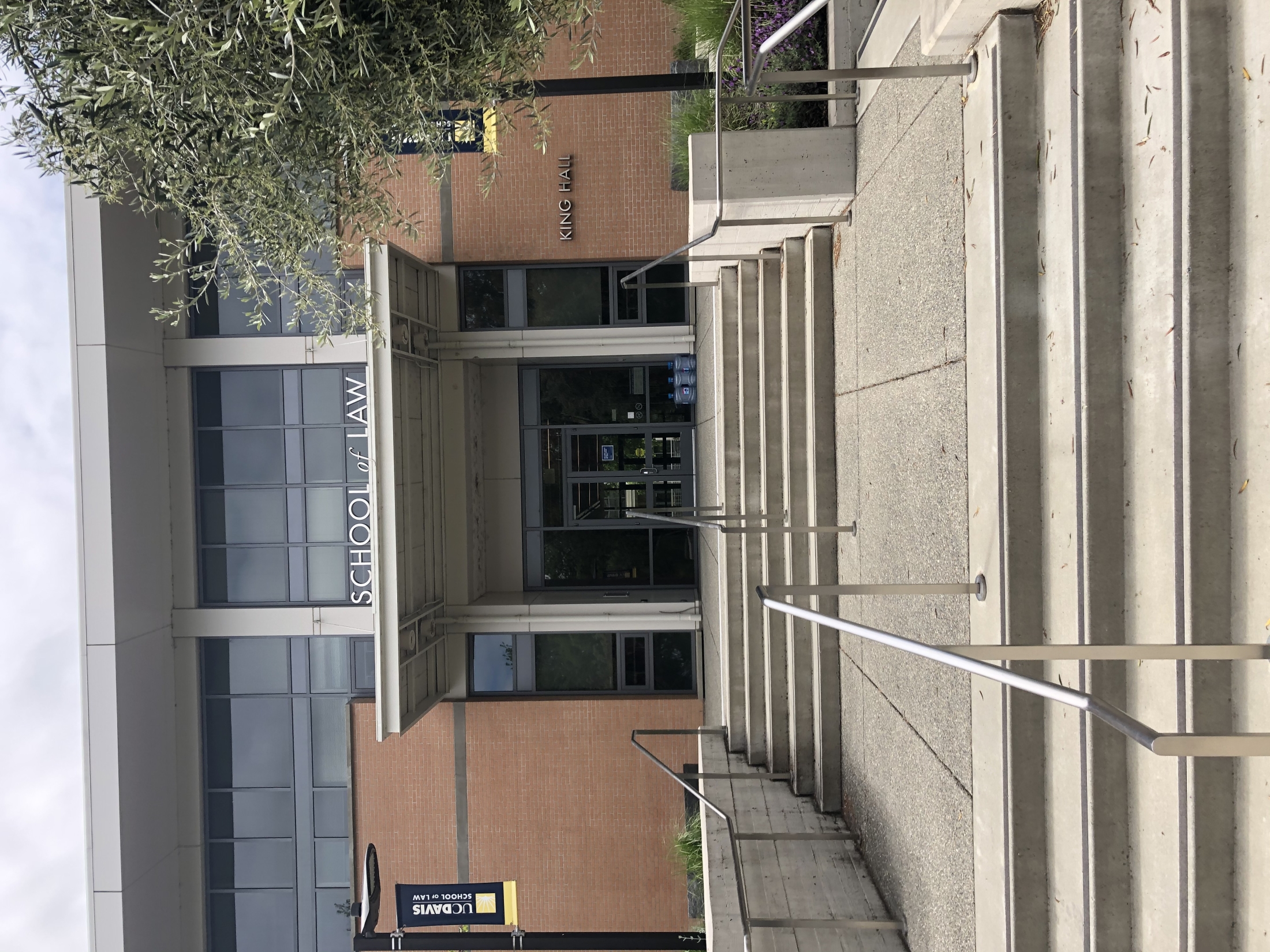 The expansion represents a 29% increase of space or approximately 18,000 assignable square feet (ASF).  After the expansion was completed in Summer 2010, the existing King Hall structure was renovated to expand the Mabie Law Library, improve traffic flow and aesthetics, and provide new reading rooms, group study areas, and enhanced student organization spaces. 

The School of Law now enjoys an aesthetically striking and functionally state-of-the-art facility that accommodates the latest technology and teaching techniques and provide tremendous flexibility as the Law School continues to develop well into the future.

Features include:
A state-of-the-art appellate courtroom that has hosted the U.S. Court of Appeals for the Ninth Circuit, California Supreme Court, and California Court of Appeal
Five new classrooms, including seminar rooms
Two new reading rooms, 12 new group study rooms, and a new reading lounge
New technology for skills training, including interrogation, alternative dispute resolution, negotiations, and other practical lawyering skills
New space for collaborations with government agencies. The California Law Revision Commission is housed in the new wing, creating research opportunities for faculty and students.
A beautiful new courtyard for law school functions and community gatherings
Aesthetically striking design creates a natural light-filled environment
Enhanced space for five student-run academic journals and other student organizations
Enhanced accessibility and sustainability features in the design, construction, and operation of King Hall
New faculty offices to expand teaching, research, and public service programs
Expanded spaces for student recreation, dining, and gathering

The project is supported primarily by voter-approved state bond funds and private contributions.