Steve Zipperstein, Class of 1983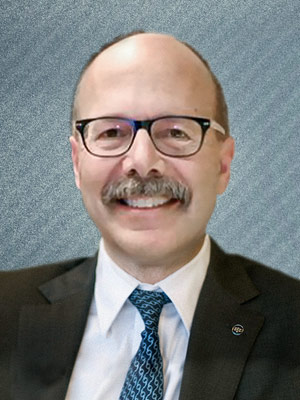 Steve Zipperstein '83 is General Counsel and Chief Legal Officer at BlackBerry Ltd.  Previously, he was General Counsel of Verizon Wireless. He has also served as Chief Assistant United States Attorney in Los Angeles and held high-level positions in the Justice Department in Washington, D.C.
What do you enjoy about your current work?
The challenge of helping BlackBerry make the transition from a smartphone-focused company into a multi-platform software and security company. After the Snowden revelations and multiple hacking attacks, millions of customers around the world are looking to BlackBerry as a leader in security to protect their data. I'm excited to help the company navigate this transformation.
My role has many facets. I handle BlackBerry's legal affairs, government relations, audit, real estate and corporate security groups worldwide.  I also do some business development. I travel widely, meeting fascinating people across the world. I enjoy doing legal and business work on a global scale.
What did you do after law school, and how did that lead into your current work?
At first, I worked in a law firm in downtown Los Angeles. I spent four years as a litigation associate. Then I became a federal prosecutor in the U.S. Attorney's office in Los Angeles. I stayed almost ten years, appearing in federal court hundreds of times and trying many jury cases, mostly white-collar fraud.  I later became chief of appeals and argued about twenty-five cases in the Ninth Circuit.
After the Rodney King riots, the Justice Department asked me to come to Washington, D.C.   I served under Attorney General William Barr, who later became General Counsel at GTE Corporation. I continued at the Justice Department after he left and also worked for Attorney General Janet Reno as her lawyer during the Waco hearings in the U.S. Congress.  Eventually Mr. Barr invited me to work for him at GTE's west coast division. GTE merged with Bell Atlantic to form Verizon.  I became General Counsel for Verizon Wireless and after ten years went from there to BlackBerry.
What did you do before coming to King Hall?
I took a year off after graduating from UCLA. I was nineteen when I graduated, so I thought I was too young to go straight to law school. I worked as a paralegal in a law firm in Los Angeles for 6 months, and then took the money I earned from that and spent six months backpacking in Europe. I learned how to do things on my own in different countries and different languages and to make friends very quickly.  I also learned to appreciate the value of going outside my comfort zone and experiencing new adventures.
What is your favorite King Hall memory?
On our first day of law school, the very first class at 8 o'clock in the morning was Real Property with Professor Ed Rabin. It was late August, at least 100 degrees. Professor Rabin deadpanned, "Welcome to law school. I've asked the janitors to turn the heat up inside the classroom to simulate actual bar exam conditions."
But we had our revenge a few months later when Ed took us on a field trip to the Yolo County Recorder's office.  We immediately looked up Ed's name in the grantor/grantee index and discovered he was quite active in the local real estate market, something we kidded him about for weeks afterward.
And none of us who were lucky enough to take his civil procedure class will ever forget Professor Jim Hogan exhorting everyone to speak in a "loud, booming voice."
What class at King Hall served you well in your career choice?
They all served me well. Jean Love's first-year Torts class taught me how to think in a very logical way about the prima facie elements required to prove any sort of case.  I loved Floyd Feeney's criminal procedure course.  And the wonderful Ed Rabin was fond of asking students "what's the purpose" behind any legal proposition. I frequently find myself thinking about complex legal problems by coming back to that question – "what's the purpose."  That construct has helped me organize my thoughts and analyze almost any sort of legal problem, no matter what the subject.
Did you participate in student organizations?
I was a Law Review editor and served on the Moot Court Board.  Law Review helped me become a better and more careful, detail-oriented researcher and writer. Our Editor in Chief Jake Dear was a great researcher and writer, and a tremendous editor in chief. I should have thanked him long ago, but want to say now how much I appreciate everything Jake did for the Law Review and what a pleasure it was to work with him.
Do you have any advice for current law students?
Study as hard as you can during your first year. I can't overemphasize how important the first year is, even in today's world. Use the opportunity in law school to learn as much as you possibly can in the classroom and to look for opportunities outside the classroom. Do as much writing as you possibly can. Your writing skills and attention to detail will differentiate you, especially early in your career. And try not to take anything too personally. Whether you had a bad day in class or got a bad grade on an exam, at the end of the day, everything will be just fine.
Do you have any advice for students seeking jobs or internships?
Again, work as hard as you can in your first year. Grades really do matter, first year grades especially. Put together a couple of really good writing samples to give the interviewer the opportunity to see what you can do. Be persistent and patient. Send lots of applications, and don't be discouraged. Keep plugging away.
Anything else you'd like to add?
When I look back on my career of more than three decades, I am always incredibly grateful for the education I received at King Hall. Students should know they have the opportunity to make a huge difference, both for themselves and for the community.