Yeoryios C. Apallas , Class of 1972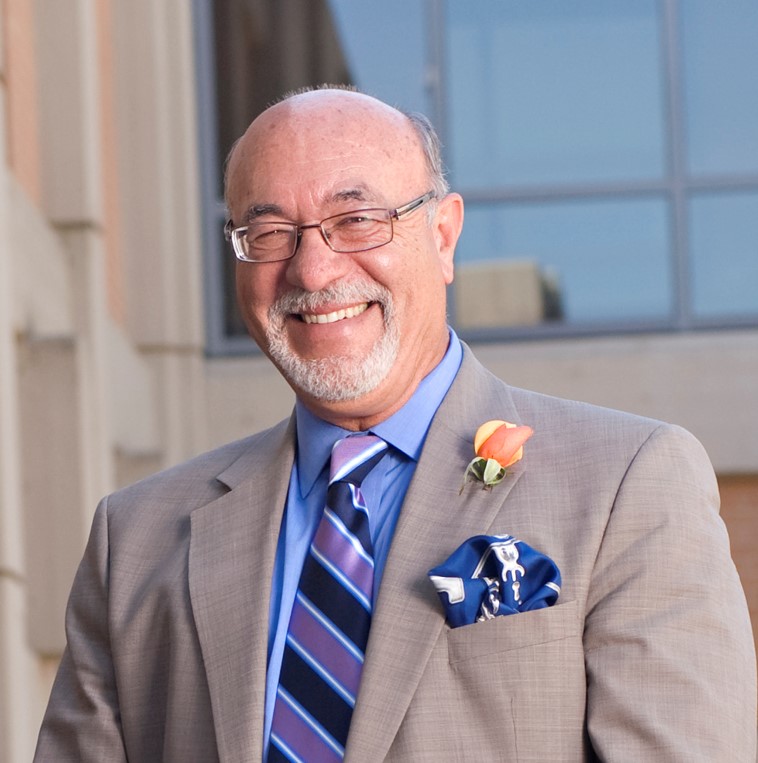 Yeoryios C. Apallas '72 was a deputy attorney general with the California Department of Justice, where he earned a Distinguished Service Award from the National Association of Attorneys General and the State Attorney General's Award for Excellence. In that role, he defended Inez Mabie's $17 million bequest to create the Mabie Foundation, which funded King Hall's Mabie Law Library and Mabie-Apallas Public Interest Chair. In March 2021, the Mabie Foundation pledged $1 million for a new UC Davis School of Law scholarship in memory of the foundation's longtime president and Apallas' best friend, Ronald Hayes Malone.
After leaving the Department of Justice, Apallas served as Vice President and General Counsel for S&P Company. He now heads the Apallas Law Group in Napa, California.
What brought you to the California Attorney General's office?
I was doing a seminar on law and justice in my senior year at Pomona College in Claremont, California. The professor who taught the class read a paper I submitted and liked it. He thought that I would be well suited for a career in "criminal/civil justice." The paper had to do with how a criminal justice system can process an enormous number of arrested protesters and still guarantee each protestor the right to "equal justice under law." My findings, using a detailed analysis of the Watts Riots in Los Angeles, were that the California criminal justice system was simply ill equipped to handle mass incarcerations while guaranteeing those that were arrested due process and equal justice.
What is the story behind your connection with the Mabie Family Foundation?
As a young Deputy Attorney General, I was assigned a matter that involved some extraordinary allegations of diversion of assets from an older couple and their foundation. Counsel for the Mabie Family Foundation was a lawyer — Ronald Hayes Malone, an alum from Santa Clara Law School, then employed by an SF firm. Together we resolved the matter, the Mabie Family Foundation was funded, and Ron Malone was appointed its trustee by the Superior Court of Santa Clara County. And the rest is history. It was the beginning of a beautiful friendship that lasted until Ron's passing just this last year.
What have you found rewarding about your work?
The work varied in the California Department of Justice as did my assignments. Over the years, I had a really diverse number of cases that did not fit a particular subject matter. If there was a common thread to the cases, it was that they involved litigation throughout the United States where the state was a party. The cases I handled took me to Russia, the Mariana Islands, and most of the states of the U.S. I loved every bit of the work, and I helped collect billions of dollars of oil overcharges from most of the oil companies operating in the United States. During my tenure at the DOJ, I had two cases that found their way to the United States Supreme Court, one of them an original jurisdiction case.
How has being an immigrant affected your career and the way you think about the law?
As a Greek immigrant, not speaking a word of English when I arrived, I encountered many, many challenges in the U.S., including the lack of health services, the lack of an ability to communicate with others in English, and the lack of resources for other basic human needs. But this infrastructure, although not as well developed as today, was there to get these needs addressed. I just did not know how to access it and how to benefit from it as a poor immigrant. Because of these experiences, I see the fabric of the law as being a woven tapestry — a map if you will — that provides a vast number of resources from criminal justice to the fulfillment of basic human needs and the ability to redress any grievances if you are denied what you may be legally entitled to, such as legal justice and access to it, as well as shelter and health assistance. All these guarantees would disappear in a nanosecond if we as citizens fail to safeguard them and the institutions that are there to enforce them. Lawyers are the oil that make this machinery move properly (or, depending on your perspective, lawyers can gum up the works). Witness the last U.S. administration!
Why did you choose to attend King Hall?
Until the last semester of my junior year at Pomona College, I thought I wanted to be an economist. Then Professor Leo Flynn, my special projects teacher, told me about King Hall, a new law school that had just opened at UC Davis. He urged me to apply under the early acceptance program, worked with me on my application, and the next thing I knew I was on my journey to becoming a lawyer.
What is your favorite King Hall memory?
Aside from the usual hijinks involving the most adventurous of us all during our college and law school years (my friend Tom Lundy '74 and I had been permitted to install several pinball machines in the student lounge for the students' entertainment), it was meeting my wife of 48 years and, of course, the study sessions with my law school roommates for my first-year finals. We were all shaking with fear.
Which class at King Hall have you used the most?
Over the years, I would say, Civil Procedure, Evidence, Federal Procedure and Tax Law.
Besides your work with the foundation, how have you stayed involved with King Hall?
I was a member of the board of directors of the Law School Alumni Association, but my principal involvement has been through fundraising for the school. The more I can help with the school's ability to attract strong and passionate students for the law and from all walks of life, the stronger and more successful the school will be. Fortunately, there are many alums that feel the same and the results are manifest and clear. King Hall is a highly regarded law school throughout the United States.
Do you have any advice for current law students?
You have a fiduciary duty to the law school that has imbued you with a powerful tool with which to make and keep American society just and its legal institutions strong. And remember the phrases chiseled in the United States Supreme Court Building, "Equal Justice Under Law" and "Justice, the Guardian of Liberty." If you are able in your career as a lawyer to advance those two principles, you will be a successful citizen lawyer.