Bill Strickland, Class of 1997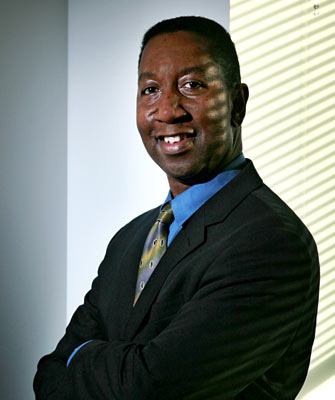 When it comes to defining the key to his success, Bill Strickland is unambiguous: "Everything I've achieved professionally has been because of UC Davis."
Strickland returned to UC Davis to enroll at King Hall at age 39 after earning his undergraduate degree in Botany at the University in the '70s. At first, he feared that being a bit older than most of the other law students would leave him feeling somewhat isolated, but he quickly found that the King Hall community embraces all its members.
"The other returning students helped me feel like I had peers," he said. "They were like extended family. I loved the camaraderie. Unlike some other law schools, King Hall students help each other succeed."
Strickland felt that at King Hall he "was surrounded by incredibly bright people" who truly cared about his legal education and career success. From inspiring instructors such as Professors Edward Imwinkelried, Richard Wydick, and Daniel Dykstra, to his fellow students, to the King Hall staff, the entire Law School community seemed invested in his education.
"There is a unique level of devotion from everyone - from the faculty to the Registrar and Office of Admissions," said Strickland. "It's important to everyone at King Hall that you achieve great things."
As Director of Gift Planning at the Nature Conservancy, Strickland now plays a key role in funding one of the world's leading conservation organizations working to protect ecologically important lands and waters all over the globe. Though he is not practicing law, Strickland said the training he received at King Hall was critical in that it taught him to think "in a whole new way," teaching him to understand and dissect arguments, and improved his writing skills "immeasurably."
He continues to feel that he owes much of his success to the education he received at UC Davis School of Law, and has volunteered to serve on the King Hall Alumni Association Board of Directors partly as a way to give back to the Law School community.
"King Hall opened the door to a lot of opportunity," said Strickland. "It allowed me to achieve greater professional heights."