Stephen Green, Class of 2002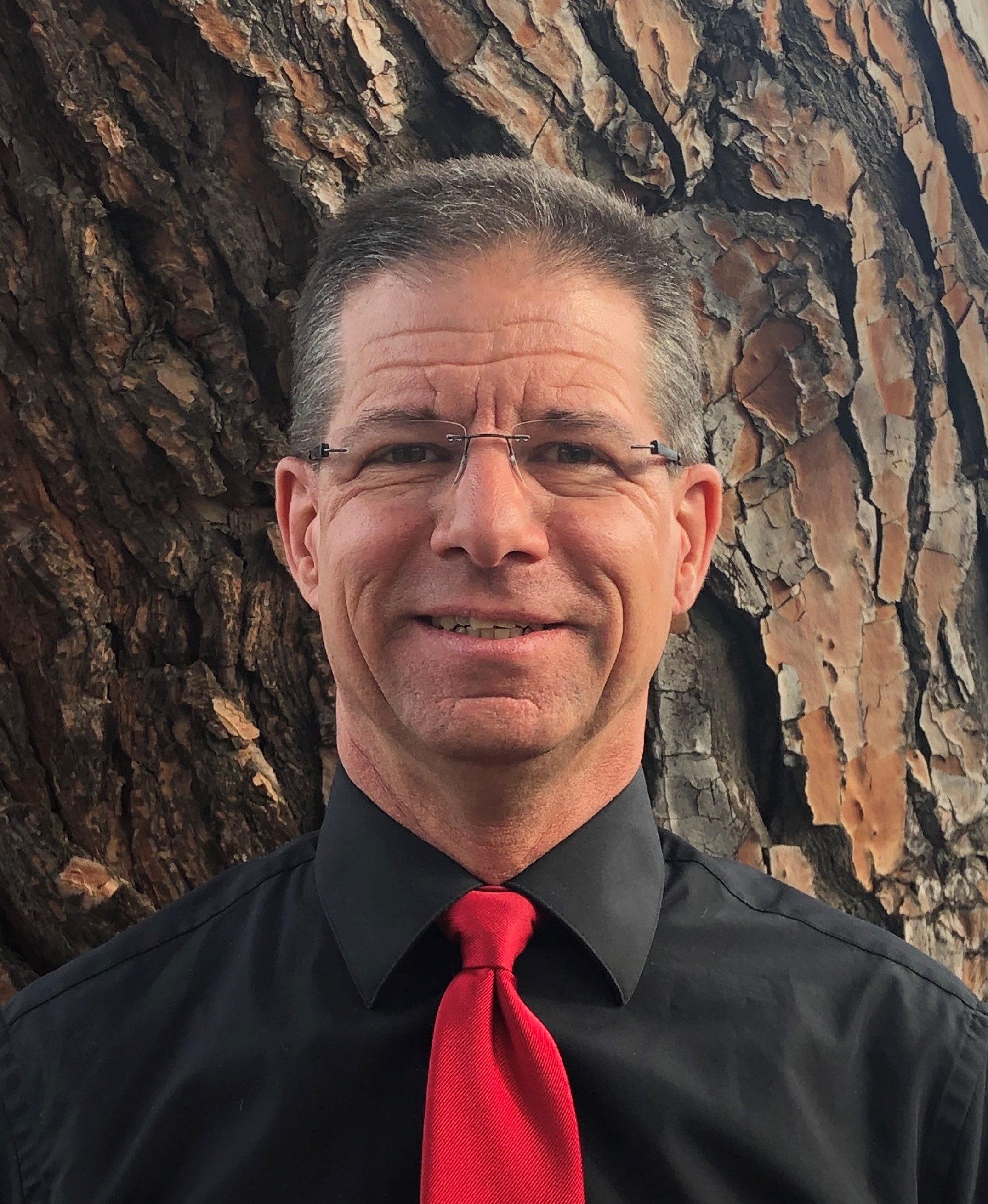 Stephen Green '02 is the Executive Director of Employee & Labor Relations for UC Davis and UC Davis Health. He graduated from the joint JD/MBA program at King Hall and the Graduate School of Management.
What interested you in employee and labor relations?
Before attending law school, I managed The Graduate restaurant/sports bar here in Davis and got my undergrad degree in finance, so I had a background and interest in business. I actually completed the JD/MBA program expecting to go into investment banking, but I found the law so compelling that I changed career paths. Out of law school, I worked at a small litigation firm in Sacramento doing plaintiff-side employment litigation. It was interesting work, but it didn't resonate with me because I didn't see a larger purpose beyond simply earning a living.
In 2005, I started at UC Davis as a contract analyst. A year later, there was an opportunity in Employee & Labor Relations, and I found the work really compelling. Our team provides support to staff and managers on the full spectrum of personnel and labor relations matters, including collective bargaining, the grievance and arbitration processes, supporting employees who feel they've been treated poorly, and supporting supervisors in taking appropriate corrective and disciplinary actions. All of this work is very "human," and so very interesting to me.
How have you found opportunities to do good?
The university has a four-point mission: teaching, research, patient care, and public service. What is nobler than that? The very best way to advance our mission is to have an engaged workforce, and so it is imperative that we treat our staff respectfully, fairly, and follow our policies and collective bargaining agreements. It's Employee & Labor Relations' role to support our staff in adhering to our policies and contracts, which in all cases is "doing good." If an employee is struggling to perform their job, as an employer of choice we need to make sure we provide them clear direction on the performance concerns and the resources they need to be successful.
The truth is that employees in virtually every workplace occasionally feel they are treated unfairly or disrespectfully. Employee & Labor Relations sits in the role of supporting our staff and supervisors to address employee concerns in a respectful and appropriate way to advance the university's extraordinary four-point mission.
How has COVID affected your work?
Well, suffice it to say COVID has affected my team's work radically and on every level. It has massively increased my team's workload because of the pandemic's workplace impacts. My team has been integral in supporting the transition to a remote working environment for much of the Davis campus, which brings with it unique performance management and support complexities. My team also supports UC Davis Health and the UCD Medical Center while those heroes provide extraordinary 24/7 care during a 100-year pandemic as the only Trauma 1 center in the Central Valley. As you likely know, there are now laws at both the state and federal levels providing new leave of absence rights to employees affected by COVID. The University also created multiple new COVID leave entitlements and modified other personnel policies to support our campus communities during this critical time. My team's charge, in additional to our normal work, has been to understand all of these new rights and effectively communicate and implement them at UC Davis and UC Davis Health to support our staff, many of whom are also dealing with the impacts to their families of childcare facilities and schools closing. I have to say, the university has done a remarkable job supporting its community, and while it's been a lot of work its also been extremely rewarding to be positioned to provide this critical and compassionate support. That said, I'm ready to be done with COVID already!
Of what are you proudest?
My kids. I have two fantastic and amazing children who are kind and thoughtful people.
At work, I'm most proud of how my team has come together over the past year. My team's commitment in taking on the challenges of supporting our campus communities during the pandemic has been truly extraordinary. The ELR Managers on each campus have provided critical support to operations, as has our Disability Management Services team which throughout the last year has assisted our faculty and staff with the impacts of COVID to existing or new medical restrictions and the need for workplace accommodations. Our Academic and Staff Assistance Program has also provided constant support to our campus community, providing counseling and mental health services as we struggle with the stress, uncertainty, and loss associated with COVID. Honestly, I do not have words to express how proud and grateful I am to be part of this team.
Why did you choose to attend King Hall?
I'm a long-time Davis resident, having moved here as a boy when my father accepted a position with the university as a professor of geology. I grew up loving this community and had already put down roots of my own here before deciding to go to law school. I applied to several other schools, but I think I always knew I'd end up at King Hall. When my offers came in, I chose King Hall over other schools that offered me scholarships because it just felt right. I appreciate King Hall's commitment to civil rights and social justice through its clinical programs, and while the curriculum is complex and competitive I found my class to be an amazingly supportive and helpful group. I have to say choosing King Hall was the best career decision of my life.
What is your favorite King Hall memory?
The excitement of being a 1L. Being in a rigorous academic environment, surrounded by smart, engaged people in a vibrant learning community. More than 20 years later it still gives me butterflies thinking about it!
Another favorite memory is of my daughter. We had our first child in my second year of law school, and I have wonderful memories of bringing her to Perfect Tender and having her cared for by my extraordinary classmates while I was in class. However, there was one class for which I could not get childcare coverage either through my off-campus childcare or Perfect Tender: Professional Responsibility. I spoke with the professor, and she allowed me to bring my infant daughter to class! I remember my classmates coming over and welcoming my daughter and being so supportive. Great memory.
Finally, my favorite professor was Professor Feeney, and I'll never forget him pulling a student up to the front of the class during Crim Pro and planting a handful of grass (literally ripped from the lawn outside of King Hall) in his backpack, pushing him up against the wall and yelling, "Freeze Dirtbag!"
Which class at King Hall have you used the most?
It's a toss-up between Contracts and Negotiations. Day-in and day-out, much of my team's job functions revolve around contract and policy interpretation, analyzing and drafting grievance responses, drafting settlement agreements, and meeting with our local and system-wide union partners to negotiate the local impacts of changes to our represented staff's terms and conditions of employment. We also have three local collective bargaining units whose contracts we bargain locally, so negotiation skills are critical. Our work also frequently dovetails with California and Federal employment and disability laws, so my team must be able to critically and accurately read and apply law and policy to ensure compliance and appropriate support for UC Davis staff. Finally, in my first role in Employee & Labor Relations, my responsibilities included acting as the advocate for the University at labor arbitrations, so the skills and experience of Moot Court, serving on the Moot Court Board, and Trial Advocacy were also very helpful.
How have you stayed involved with King Hall?
Sometime my job provides me the opportunity to assist King Hall with various workplace issues, which is great. More exciting is that for the last eight years my team has been fortunate to participate in the UC Fellowship program, where each year we hire a recent King Hall graduate and provide them one year of hands-on experience in labor law and advocacy. It's really a great opportunity for a new lawyer to learn the nuts and bolts of labor and employment law, while having opportunities not typically available to first year associate attorneys. For example, our Fellows support our union grievance process, sitting in a quasi-judicial role adjudicating the merits of local grievances and complaints, and also act as the university advocate at labor arbitration and administrative hearings before the Public Employment Relations Board (PERB). It's great to be able to provide this opportunity to my fellow King Hall alums, and each Fellow has left our program successfully following their chosen career path in public or private labor law. I current have three former Fellows working in career positions on my team, including Julia Johnson who is the Employee and Labor Relations Manager for the Davis campus.
Do you have any advice for current law students?
Enjoy it! I know it's very stressful, especially during your 1L year when grades are so important for immediate employment opportunities during your 1L summer. Notwithstanding the importance of grades, it's also important to try to find time to step back and look at the big picture. I didn't do that enough. I was too busy studying all the time and helping to care for an infant, so I missed opportunities at King Hall and didn't spend enough time enjoying the process.
One facet I found particularly difficult in my first year was that I didn't yet understand the language of the law. I hung on every word in every case trying to ensure I understood the legal application of words I thought I understood, only to find out I did not (e.g., venue, jurisdiction, negligence, etc.). I think I should have relaxed a bit and let it come to me in time instead of trying to force feed everything at once. I recommend regularly taking a minute to appreciate the profound education you're receiving and the amazing community you've joined. The King Hall community is so much more supportive and hopeful than other places, providing wonderful opportunities to engage and assist communities in need. If you only focus on grades, you'll miss some of that.