Gary Solis, Class of 1971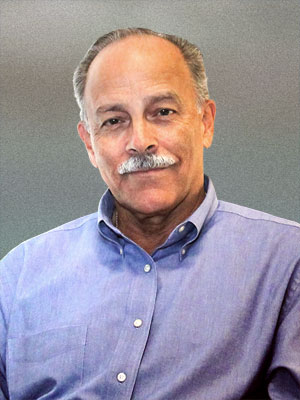 Gary Solis '71 is one of the nation's foremost authorities on the law of armed conflict. In his 26 years as a Marine, he served as a company commander in Vietnam and later as a judge advocate and military judge. As a scholar, he taught on the law faculties of the London School of Economics & Political Science (where he received his Ph.D. in law) and the United States Military Academy at West Point, where he headed the law of war program for six years. He is currently an adjunct professor both at Georgetown University Law Center and at George Washington University Law School (where he received his LL.M.). He has authored Cambridge University Press's bestselling textbook, The Law of Armed Conflict.
What do you enjoy about your current work?
I'm fortunate to have had two careers I've loved. I was a Marine for 26 years, and enjoyed it immensely. I've found that I also enjoy teaching law. It's the process I enjoy: researching, determining what is significant in the field, and formulating a way to make that understandable and palatable to students who are unfamiliar with that aspect of the law. The best part is seeing that light of understanding go on in a students' eyes, knowing in that moment that I've succeeded in passing on knowledge.
What did you do after law school, and how did that lead into your current work?
I prosecuted criminal cases in the Marine Corps. Murder, robbery, rape, bigamy, child abuse—all of the standard crimes in the civilian community are also prosecuted in the military, and any conviction is a federal conviction.  Eventually, I became a court-martial judge.  I was involved in over 600 trials.  In between I supervised other military lawyers. It gave me the background and context for what I do today.
After I retired from the military, I taught law at West Point as a civilian.  In 2013 I was a visiting professor at King Hall. But I wouldn't be teaching anywhere, if not for my King Hall education.
What did you do before coming to King Hall as a student?
I was a Marine. I came to King Hall seven months after leaving Vietnam. I completed two tours and was a company commander. At the time, UC Davis was starting a new law school. It wasn't even King Hall yet. But there wasn't any other law school I was enthused about.
I resigned my commission to go to law school, but the Marines needed lawyers desperately then, to deal with Vietnam-era desertions, war crimes, drug problems and other things. I was able to return to the Marines immediately after graduating. I had been in the active Reserves while in law school and had missed the Marine Corps ethos and lifestyle.
What is your favorite King Hall memory?
Any Jim Hogan class. I was inspired by Jim Hogan and by Paul Savoy. Professor Hogan taught Evidence and Criminal Law. Professor Savoy taught Criminal Procedure. I came to Davis the third year of the law school's existence. King Hall hadn't been completed, so we initially held our classes in double-wides and in the nursing school's classrooms. We felt like pioneers, of a sort — and we knew we were part of something that was going to be good. Dean Barrett was a terrific leader. We students all knew and respected him. He wrote our Con Law textbook, and I still have my copy, with my notes in the margins.
Professors Hogan and Savoy imparted more than an interest in law. I hesitate to use the hackneyed words "love of the law," but, in fact, that was what it was. Savoy didn't use a textbook. He Xeroxed cases for our assigned reading. I kept those Xeroxes and used them for trial prep for 10 years, until they finally fell apart. Jim Hogan was an especially gifted professor. I think of him often when I'm in the classroom today: what would Jim Hogan say? We laughed a lot in his classes, and I try to laugh with my students today, as well.
There were only 86 students in our class. We didn't have the wide variety of subjects to choose from that King Hall students have today, so we were together in more classes. We knew each other well. I'm still in communication with a dozen or so of them from fifty years ago.  An example: six of us went backpacking in the Grand Canyon for four days, when we were students. On some Friday afternoons some of us would cut Contracts class and go over to Sacramento State to play handball on their courts. We knew each other's families and socialized together. Law school was actually very enjoyable...most of the time.
What class at King Hall served you well in your career choice?
The classes that were a foundation for my Marine Corps legal career were Crim Law, Crim Pro, Evidence and Con Law — my Hogan and Savoy classes and Con Law from Dean Barrett. They were essential to me as a prosecutor and, eventually, a court-martial judge. One might say they laid the foundation for the rest of my professional life. Without King Hall, I don't know where I would be today.
Did you participate in student organizations?
No.  In 1968-to-'71 we hadn't yet had an opportunity to establish the numerous organizations, clinics and law journals that King Hall enjoys now.  But we were big on study groups!  Most of us were in study groups that were academic lifesavers — for me, anyway.  They facilitated our class bonding, as well.
Were you busy with the Marine Corps Reserves?
Not really.  I was a company commander again so, for a couple of nights before monthly week-end duty, and prior to our month-long summer drills, yes, but other than that...  Vietnam was still in full swing and the Reserves were stocked with folks who volunteered for short-term enlistments to avoid the draft and Vietnam.  Not real high quality.  But it kept me in Marine green.
How have you stayed involved with King Hall?
I've funded a scholarship for veterans. I went to school on the modest GI Bill of that day, and worked as the student manager of Orchard Park. My wife was the secretary for the first dean of the School of Veterinary Medicine. Money was tight. Today, there's a great GI Bill, but veterans coming to King Hall with families still face financial challenges. I, along with Charlie McClain, an Army veteran from the class of '71, want to help support them financially. We anticipate that the scholarship may be awarded for the first time this coming school year.
I also come back to campus from my home in Virginia every six months for alumni board meetings. I enjoy being in Davis, on campus, and at King Hall. I also have contacted applicants with military backgrounds who were interested in coming to King Hall, to tell them about what an excellent place it is for student veterans. Now it's more productive for them to talk to veterans with more recent military service, but I continue to discuss King Hall with undergrads where I teach — including West Point where I remain an adjunct prof.  You never know.
And in 2013 I was a visiting professor at King Hall. I felt like I had come full circle. We had a good time in class and we learned the law. I'm pleased to still be in touch with several students from that class, and to get to see their already-successful law careers.
Do you have any advice for current law students?
Enjoy it. The study of law is nothing one can take lightly, but at King Hall you're able to enjoy the process. I had great professors and so do current students. Dean Johnson is cut from the same rare mold as Dean Barrett. These are quality years, with good people on both sides of the platform.  Don't take them for granted.  And enjoy it.
Now, having taught law for 25 years, I pay attention to law schools nationally. Not all of them prosper.  Very few rise in stature and accomplishment as King Hall has.  It makes me realize how fortunate I am to be a King Hall graduate and a continuing part of its community.  I still enjoy it and I hope current students will, too.