Professor Elisabeth Semel, Class of 1975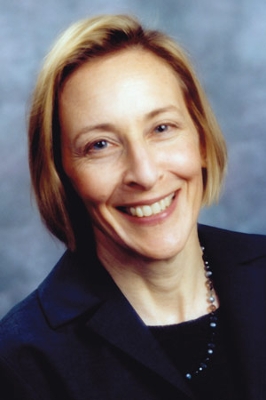 Professor Elisabeth Semel '75 has directed the Berkeley Law Death Penalty Clinic since its creation in 2001. She began her career as a deputy public defender, later formed the firm of Semel & Feldman in San Diego, and subsequently directed the American Bar Association Death Penalty Representation Project.
How did you first become interested in the death penalty?
If you were a public defender or criminal defense lawyer when the death penalty was reinstated in California, you would reach a place in your career where you were faced with the question of whether you would accept a capital case. I was in law school when the Supreme Court declared the death penalty unconstitutional as applied, and we were hopeful that it would become a historical artifact.  For that reason, capital punishment was not front-and-center the way it is for my students today. It was not until I was a public defender in Solano County that the death penalty was reinstated in California, and not until I was in practice in San Diego that I had sufficient experience to be remotely qualified to take a case. In the middle of the 1980s, I made this choice. I was attracted to the challenge and terrified by the prospect. For a criminal defense lawyer, these are the most demanding and complex cases. As prepared as you think you may be emotionally and professionally, until you are in it, you don't fully grasp the enormity of the responsibility. My first death penalty case was in 1985, when I was in private practice. I slowly became more involved. Though I always carried a mix of trial cases, I became more drawn to capital work.
In 1997, I left California to direct the American Bar Association Death Penalty Representation Project in Washington, D.C. I was asked to take on this assignment because, for all intents and purposes, the Project had not been functioning for a couple of years, and the number of men and women in the South without access to competent counsel, not to mention adequately funded counsel, was high and growing. The Project recruited and supported pro bono lawyers taking these cases. I went with the rather over-ambitious goal of making a national impact on how people facing capital punishment were being represented.
At the same time as I was directing the Project, I was fortunate to teach the capital punishment seminar at Georgetown University Law Center; this was my first academic position. In 2001, I learned that Berkeley was launching a death penalty clinic. I was encouraged to apply and, obviously, I did.  Whatever my expectations were when I started, the experience of combining representation with teaching has surpassed those expectations by several light years.
What do you enjoy about your work?
I have the best job I could have imagined for myself. I am able to represent clients facing the ultimate punishment who really need counsel. Our priority is meeting a need, which is why all of the Death Penalty Clinic's clients, save one, are in states such Alabama, Georgia, and Texas. If we decide to partner on a case, which we often do, for example, with the Southern Center for Human Rights, the question we decide is whether we—especially our students—can bring added resources to assist the client.
More than 60 percent of the Clinic's alums go on to public interest careers, some in capital defender offices.  But our goal is more ambitious than turning out future death penalty lawyers.  It is to ensure that our students are better prepared for practice after their year in the Clinic.  From my perspective, this means that our students develop solid skills as written and oral advocates, understand the imperative of professionalism, and embrace the view that, over the course of their career, the privilege of a law license carries the responsibility to serve clients who cannot afford to retain counsel.
What did you do before coming to King Hall?
It was unusual to take time off before going to law school then. Now, I think it is a mistake not to do so.  I did take a year off after high school because I graduated at sixteen. Then I went to Bard College.
I knew going into law school that I wanted to be a public defender. My parents weren't lawyers, but they had friends who were lawyers during the Civil Rights Movement.  Once I abandoned hopes of becoming a ballet dancer or a linguist of some sort, I realized that I was meant to be a criminal defense lawyer.
As an undergraduate, I worked at Legal Aid and at California Rural Legal Assistance. I felt that I belonged there, representing poor people. Later, at King Hall, I participated in the Prison Law Clinic and interned at the Solano County Public Defender Office, and I was in my element.
Who was your favorite King Hall professor?
I can't pick just one favorite.  Certainly Professors John Poulos, Richard Wydick, and James Hogan were memorable both because of their skill and the classes they taught: Criminal Law, Evidence, and Trial Practice.  But I also have wonderful memories of Professors Daniel Fessler and Carol Bruch who pulled me through classes in which I had little interest.  And Professor Floyd Feeney was another exceptional teacher.
What is your favorite King Hall memory?
The vibe of our class, the feeling of camaraderie, and how engaged we all were in the politics of our school. The school was still relatively new, and the direction of the institution was still developing. Many students were involved in trying to shape the progressive identity of the law school, and I was one of them.
I think our class was a very special in no small part because in 1972 we were far more diverse, in terms of race, ethnicity, and gender, than classes at most other law schools. We just had our 40th reunion last October. I learned for the first time that the faculty played a significant role in the admissions process. I felt a deep affinity for most of my classmates and still do.
How do you stay connected to King Hall?
At present my primary connection is as a donor.  I have been invited to speak to classes and at symposia, and am always open to doing more of the same. Like a lot of alumni who graduated when I did, I feel that if you had the opportunity to receive a King Hall education at virtually no cost, you cannot look at what students are facing today and not feel compelled to help. I have warm and deep feelings for the school. How can you not for a school named after Martin Luther King, Jr.?
Do you have any advice for current law students?
You have got to resist the temptation to try to be involved in absolutely everything your first year. Your first year is a challenge. You are learning to think and write and even study in a different way.  It is important to pick and choose opportunities to stay connected to the outside world that give you satisfaction without being overwhelming. Engage in activities that remind you what inspires you and motivates you to become a lawyer.
Lawyering is a noble profession, a service profession. Never lose sight of the fact that your school is named after Martin Luther King Jr. From what I've seen, that culture is still very much alive and well at King Hall.