The Honorable Gordon S. Baranco, Class of 1972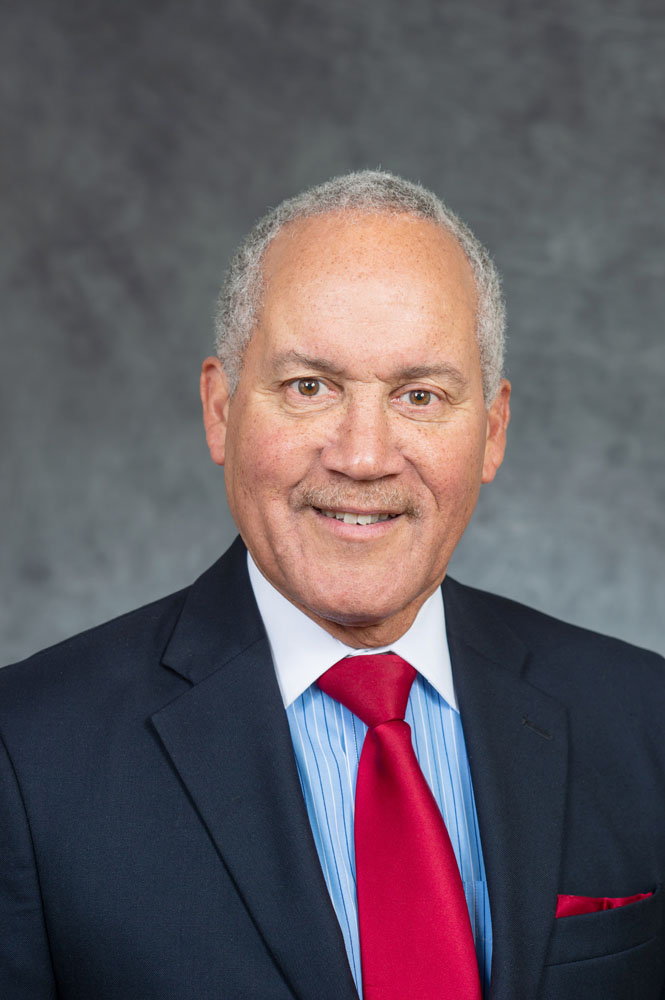 The Honorable Gordon S. Baranco '72 recently retired as a judge for Alameda County Superior Court. He was the founding judge for the Alameda County Homeless and Caring Court.
What led you to help establish the Alameda County Homeless and Caring Court?
As a lawyer and a judge, I have always been interested in social justice. Our criminal justice system many times presents barriers to people in recovery. Most of those barriers deal with money (fines and fees) and other terms of unsupervised probation which result in arrest warrants, loss of driver's licenses, inability to get car insurance---all of which can prevent them from obtaining jobs, taking their children to school, attending substance abuse and behavioral health classes.
In 2000, I learned of a homeless court program initiated in San Diego, started by Steven Binder, a public defender. I visited the program and was impressed. I was able to meet with a group of people in Alameda County who shared my concerns and, after numerous community meetings, we began our Homeless and Caring Court in 2004.
All court sessions are held at St. Vincent DePaul Community Center (not the courthouse). It is very important to take the court to the community, on our clients' turf. Clients pay their penalties by showing proof of successfully completing behavioral health drug rehab, alcohol rehab, obtaining Social Security Disability, reuniting with their children and other personal accomplishments. There are now at least 22 homeless court in California. Alameda County (in conjunction with the California Judicial Council and the American Bar Association Commission on Homelessness and Poverty) has hosted several statewide and national conferences on creating and sustaining homeless courts.
What did you enjoy about being a judge? What were the challenges?
I loved my job. I was a judge for over thirty-six years. I was thirty-two when I was appointed and sixty-eight when I retired. I enjoyed the interactions with so many different people, the factual/legal challenges of each case and the opportunity to frequently learn something new. There is always an opportunity to make a difference in someone's life, and receive joy from their accomplishments.
It is a part of a judge's job to manage communication: between the lawyers, lawyer and the client and, in a jury trial, with the jury. Different people communicate in very different ways — sometimes honestly and sometimes not. It requires patience.
The judge is also the one person in the courtroom who represents the legal system. Lawyers represent their clients. It requires a balanced approach in every case — which demands objectivity. That, too requires patience.
I was also fortunate to be able to change assignments, allowing me to get a variety of experiences in different areas of the law. I was NEVER bored.
I often talk to various community groups about the judicial system. I believe it is extremely important for judges and lawyers to "demystify" the law for the community. People always ask me if I have handled any "strange" cases. My response is "Almost EVERY case has some strange qualities!"
How are you spending your retirement?
I retired at in December 2016. I currently sit as an assigned judge, but do not intend to serve in that capacity as often as I did in 2017 and 2018.
I serve on the California Board of State and Community Corrections, as the Judicial Council representative. It has thirteen members: ten appointed by the governor, one by the senate, one by the assembly, and one by the Judicial Council. The Board oversees criminal justice matters, that are aimed at protecting the public, reducing recidivism, and assisting local communities with rehabilitation programs. It also manages and approves of grants that provide funding in those three areas. The Board meets at least 6 times a year.
There are other Oakland organizations on which I serve as a board member. The Community and Youth Outreach Program focuses on individuals who are currently on probation and/or parole, providing individual assistance in their re-entry progress. Oakland & the World Enterprises assists formerly incarcerated people with housing and establishing/creating their own businesses.
My wife (who is also retired) and I also try to do some traveling: locally, nationally and internationally.
What did you do after law school, and how did that lead into your later work?
I worked for a year in the California State Attorney General's office as a graduate legal assistant in the Administrative Law Section. I next served as a Deputy District Attorney in San Francisco for three and a half years. I spent two and a half years at San Francisco Neighborhood Legal Assistance Foundation as the managing attorney in the Bayview/Hunters Point office. King Hall graduate Michael Lawson next hired me as an Assistant City Attorney in Oakland (when he was the City Attorney). I served in that office for six months. I was appointed to the Oakland Municipal Court for three and a half years, before joining the Alameda County Superior Court.
I graduated from King Hall in 1972 and became a judge in 1980. It was important to me to obtain a variety of legal experiences, and the judgeship seemed to be a result of having received those opportunities.
I didn't intend to be a judge. My role models were African American civil rights lawyers. I intended to eventually go into private practice as a criminal defense and civil rights lawyer—and to win all my cases. (Working at Legal Aid taught me that would not be possible.)
At the time I practiced law, Governor Jerry Brown was willing to provide judicial opportunities for people of color, women, younger people and people of different sexual orientations. I knew he would leave office in 1982, so I thought, if I wanted to be a judge this might be an opportunity for me……..so I applied.
What did you do before coming to King Hall as a student?
I was a UC Davis undergraduate. I was born and raised in Oakland: happy childhood, happy family. Our parents told us we would attend college and it must be a campus of the University of California — and we were paying for it. My father suggested I might like Davis. He thought it was important for me to be away from home, yet Davis wasn't too far. I majored in Political Science.
Also, I wanted to play college basketball, and I knew I was a Division 2 player, not a Division 1 player. Fortunately, we had a very successful team at UCD. I'm still in touch with my teammates. I just saw two of them recently. I'm also very good friends with the coach's widow. I officiated at their daughter's wedding.
At the time I enrolled at UCD, there were thirteen African American students on the entire UC Davis campus. I know because I went around and counted them. My social life in Oakland had been very diverse, and I thought that diversity was the real world….not in Davis. I had a good social learning experience at UCD.
I was accepted at Hastings and Davis. I knew I needed the more relaxed/quiet atmosphere at UCD. Also, Davis offered money, Hastings did not — and I was broke.
What King Hall memories stand out for you?
There were seven African American students in our class, making a total of ten African American law students at King Hall when I started. So our class substantially increased the numbers.
While we were at King Hall, the rioting and killings at Jackson State and Kent State occurred, and many of us were very concerned/distracted. There was a lot of student activism (it was the '60s, early '70s). That stands out as significant.
I met lifelong friends, and we still visit one another.
What classes at King Hall served you well in your career choice?
Professor Floyd Feeney's class working with the Legal Aid Society in Sacramento. It was a clinical program, and it centered on working with people of different social strata. I was able to represent clients. Prof. Feeney was always understanding, calm, and supportive.
Also, Professor Paul Savoy's Family Law class. He was a former prosecutor from New York. That was another class that taught me how to deal with clients and help people in need. Prof. Savoy did not employ the Socratic method. His class became a sanctuary for many of his students.
Did you participate in student organizations?
My first year, we founded the Black Law Students Association. We finally had enough people to have an association. Members of my class included Elihu Harris, former state assembly member and Oakland mayor; Willie Lott, a judge in Alameda County; and George Miller, a Congressman. A lot of us pursued social justice and politics after law school.
Do you have any advice for current law students?
Even though you think you are going to pursue a certain area of law, keep an open mind over your three years. I never thought I would become a prosecutor — which turned out to be the best training for becoming a judge — or a judge. A legal education opens so many doors professionally that you can postpone making binding commitments when you are in law school.
How have you stayed involved with King Hall?
I have spoken at the Public Service Graduation. I have served as a panelist on homeless courts. I have spoken to prospective law students in the King Hall summer program. I attend all of my Class of '72 reunions and have attended Bay Area programs encouraging students to attend King Hall.
I donate to the Cruz Reynoso Scholarship Fund. He is a hero to so many of us who are concerned with social justice. When he became a California Supreme Court Justice, I went to his investiture. I truly, truly admire everything about Cruz.