Marissa Martin O'Connor, Class of 2013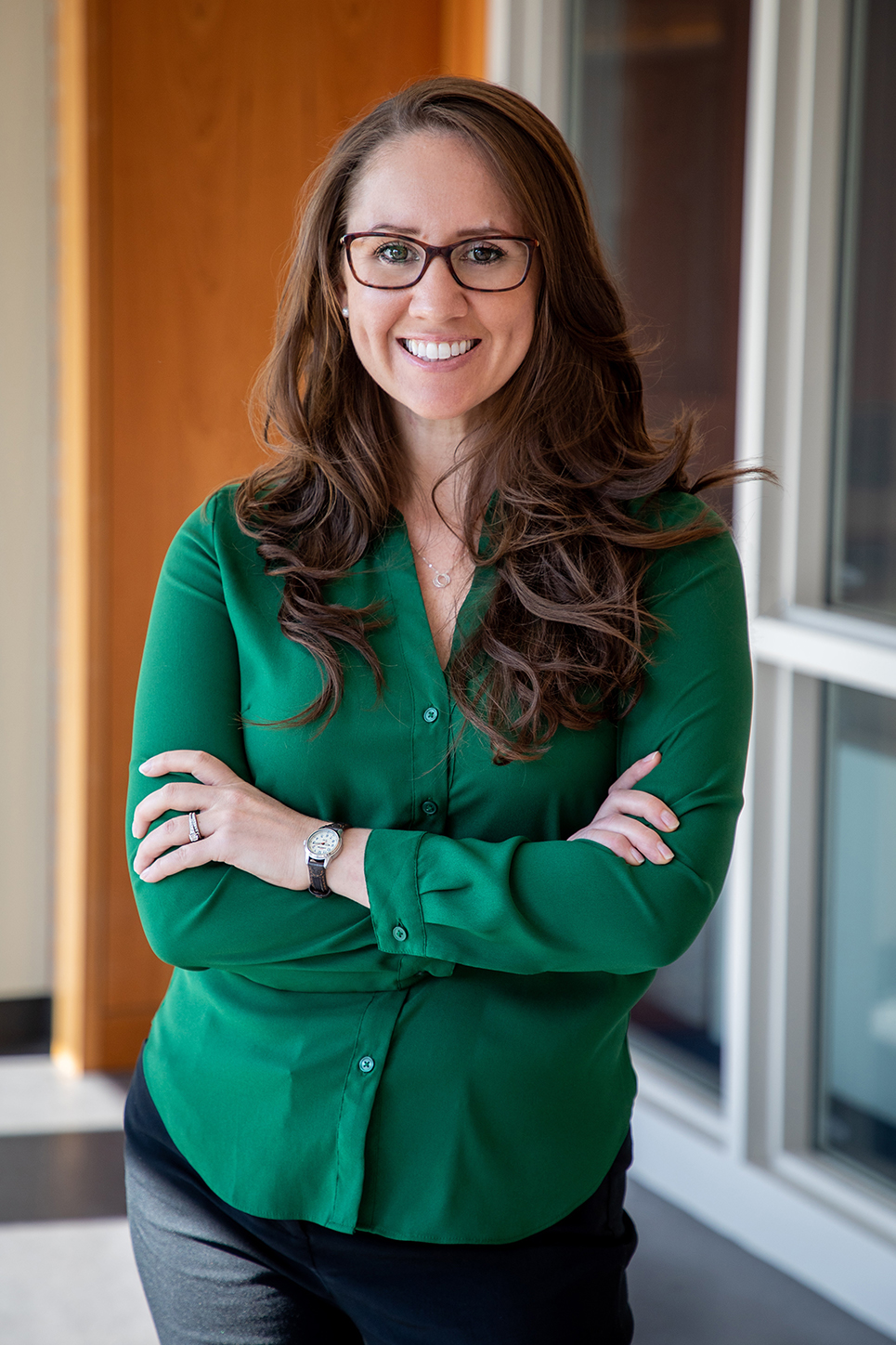 Marissa Martin O'Connor '13 is Associate General Counsel at Golden 1 Credit Union in Sacramento. Previously, she was an associate attorney at Pillsbury Winthrop Shaw Pittman LLP. As a student, she was Editor in Chief of the UC Davis Law Review.

What do you like about being an in-house counsel?
Being in-house is very rewarding, and working for a not-for-profit makes it even more so. I love the variety of the legal questions I'm asked to solve and the highly collaborative nature of the position. I have opportunities every day to engage with people who have different backgrounds and areas of expertise, but who are all working together toward shared goals. Golden 1 is very member-focused, and we are always seeking ways to enhance the services we provide both to members of our credit union and our community at large. It's great to be able to offer the legal support to help make that happen. 
How did you discover what area of law interests you?
That's a tough question because I can't say that I have found one particular area of law I'm drawn to. In my current role, I am very much a generalist, and I really enjoy that. Even at Pillsbury, where I was primarily a litigator, I was staffed on several different kinds of cases. In addition to those matters, I had opportunities to work on some significant transactional projects. I'm grateful to have had those diverse work experiences—they have been invaluable in-house, and I think they really helped me develop as an attorney.
You were Editor in Chief of the UC Davis Law Review. How did that affect your law school experience?
It had a huge impact on my law school experience. I think when you participate in any student organization, whether it's a journal, community service organization, competitive team, or affinity group, you have an opportunity to expand on the classroom experience. As for being editor in chief, nothing else in my law school experience replicated the feeling of leading a team of highly motivated people. I felt proud of what we accomplished in ways that went beyond my individual contribution.
How did your work as EIC impact your career?
I learned a lot about leadership, motivating and managing people, and organizational development. In fact, it was probably one of the reasons I was drawn to being an in-house attorney. There are several parallels: in both roles, you are regularly collaborating with large teams of people who bring different strengths; you are seeking to improve and make progress while also building out your processes and trying to increase efficiency; and, perhaps most critically, you are working hard to ensure that the people on your team are engaged, fulfilled, supported, and (hopefully!) proud of the work they're doing.
We had such a great team of editors and members during my tenure on Law Review. They all worked diligently to make the Law Review experience better for the next class of editors and improve the quality of the journal for the benefit of the school. I've kept in contact with many of them, and those lasting connections alone were worth all of the late nights in the Law Review office.
Did you have any leadership experience before that?
I did. As an undergrad, I ran the UCLA chapter of Best Buddies International, an organization dedicated to enhancing the lives of people with intellectual and developmental disabilities. Our local chapter facilitated one-to-one friendships between college students and adults and teens with disabilities. We did everything from hosting small picnics on campus to organizing large group trips to theme parks. One Thanksgiving we even hosted a full turkey dinner at a park in Santa Monica. It was L.A., so the weather let us get away with things like that!    
What made you decide to be a lawyer and choose King Hall?
I started working at civil litigation firms when I was in high school, and those jobs continued on through college. So, I had a fairly good sense of what life would be like as an attorney. I think that back then I was drawn to the aspects of the job that require strategic problem-solving and strong writing skills. Now, what I appreciate more about the role is that it is very much a service position, and there are lots of opportunities to make positive contributions to your clients and communities. I chose King Hall because of its reputation as a stellar educational institution with a strong sense of community.
What is your favorite King Hall memory?
Aokirama, the annual talent show. Hands down. My classmates and professors were so talented! It was a wonderful celebration of the varied backgrounds and experiences people brought to King Hall.
What classes at King Hall have served you well in your career?
The skills-oriented classes were especially useful. Professor Shestowsky's Negotiations class was probably the most valuable, and Pretrial Skills was a close second. I think one of the things that made the courses so beneficial was that students were given tools that we could actually use in practice. I refer back to my materials from those classes fairly regularly—I even keep copies of the textbooks in my office.
How have you stayed involved with King Hall?
I return to King Hall for alumni and networking events and Law Review Symposia. I'm also a member of the Schwartz-Levi Inn of Court in Davis. At our monthly meetings, I often connect with fellow alumni, deans, professors, and current students. When I was at Pillsbury, I came to King Hall every year to conduct On Campus Interviews with other attorneys from my firm. It was always such a fun opportunity to meet students and reconnect with the school, and we regularly walked away having met several exceptional candidates.
Do you have any advice for current law students?
I think it's important to understand that you are building your reputation every day, with every interaction. When you graduate, your classmates will be your colleagues and peers. The impressions you make on them now will probably be lasting ones. So, build good relationships with fellow students and faculty, and be self-aware and intentional about what you do and what you say. Contribute in concrete, positive ways to the strength of the King Hall community, and you will find that your investments in your reputation, and that of King Hall, will pay dividends.