Michael Marriott, Class of 2011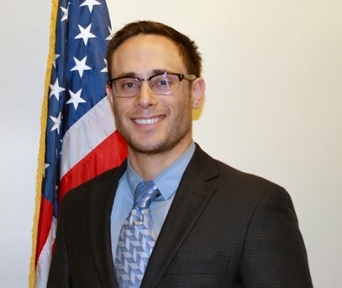 Michael Marriott '11 is an Assistant Regional Counsel at the Social Security Administration in San Francisco. He also volunteers for the UC Davis School of Law Mentorship Program. His mentee credits his "unparalleled teaching" and encouragement for helping her pass the July 2017 bar exam.

Tell us about your recent mentoring experience.
King Hall set me up with my mentee. She had graduated a couple of years behind me and was struggling to pass the bar after taking it twice. After first meeting my mentee, it was clear that we needed to focus on preparing her for the bar. I had worked with the King Hall Outreach Program (KHOP) for three summers, tutoring pre-law undergrads for the LSAT. I took the same approach to tutoring my mentee for the bar. We met for a few hours each week for seven months, after which she re-took and passed the bar exam.
Why did you get involved in the mentoring program?
When I worked for KHOP as a law student, I realized the impact a little effort on my part could have for someone trying to make their way into the field. I also must have applied for over a thousand jobs while I was at King Hall. Kirsten Hill, who worked for Career Services then, helped me tremendously. She was largely responsible for getting me the job I have now. This was my way of paying it forward.
What do you do at the Social Security Administration and what do you enjoy about it?
 I practice in a few areas, including Federal appellate litigation, representing the Social Security Administration in cases before the Ninth Circuit. One thing I enjoy about my current job is the ability to take on substantive work starting day one, putting my training to good use.
How did you end up working there?
Kirsten found the job and thought I was a good match. She had me send over my résumé, and I was called for an interview the next day. I think it helped that I had experience working for the King Hall Family Protection Clinic, which had given me a few cases, including a trial, before leaving law school. 
What is your favorite King Hall memory? 
Graduation — finally being free to go out into the world to do what I had spent years training to do. I had dreamed of being an attorney since childhood, and it felt like all those years of hard work coming to fruition.
Do you have any advice for current law students? 
I was very discouraged about my job prospects in law school, and now my career is where I always hoped it would be. Looking back, I'm glad that I kept working as hard as I did, even when success felt impossible. I grinded away for years not knowing what was to come, and looking back now I realize that while it wasn't easy, it was worth it.