Mark Easter, Class of 1989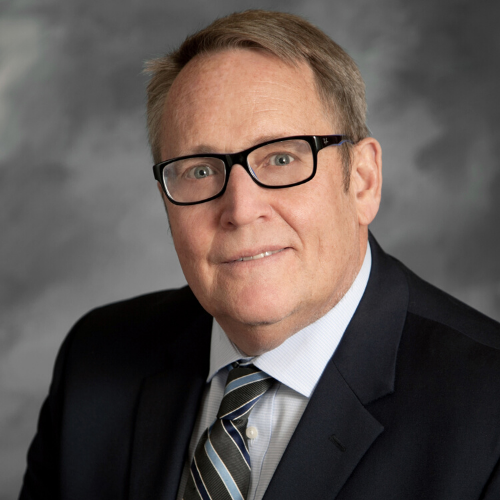 Mark Easter '89 is a partner in the Riverside office of Best Best & Krieger, where he specializes in public agency acquisitions throughout California. He is an expert on eminent domain who frequently writes articles for the International Right of Way Association and speaks at the organization's seminars. IRWA's Inland Empire Chapter named him 2018 Professional of the Year. He is treasurer of the Riverside County Bar Association and coaches mock trial for Valley View High School in Moreno Valley.
How did you become interested in eminent domain?
My practice found me. I am fortunate and blessed to have been in the right practice at the right firm at the right location at the right time. In the early '90s, I started at my firm, Best Best & Krieger, in Riverside. At the time, this region was one of the most quickly expanding areas in the United States. All of that growth meant new bridges and roads and other public projects. My firm works with public agencies. I began as a litigator and became involved in eminent domain cases in my third year. We were working on a large reservoir project in the Temecula area.
With eminent domain, I'm often looking at real estate appraisals and assessing just compensation. I'm good at math — numbers and statistics — and maps. I'm very lucky the practice found me, because it's a practice my mind is geared towards.
What do you enjoy about coaching high school mock trial teams?
I've been doing it for fifteen or sixteen years. Unfortunately, the parts I enjoy most are the ones that were hardest hit by the pandemic: the times when I can be physically present with the students. Clowning around. Eating pizza. Sometimes, when we're practicing, I need to be able to show them the right way to stand (for example, not with their hands in their pockets). After working all week, it's really a nice break to be able to hang out with them for three hours on a Saturday morning.
Another part I've always enjoyed is watching students all suited up and performing in a real courtroom with a real judge — seeing their awe at the courthouse. And the experience of meeting the other group of students they're competing against is so important. The pandemic has been brutal in terms of both of those things being lost.
I'm an eminent domain practice lawyer and a litigator, but I'm still a kid at heart. I get to wear these other hats as a teacher, parent, friend, comedian, and silly uncle. One moment I'm giving them a tough talk about being prepared. The next, I'm making them laugh.
There's an absence of a parent figure for some of these students. I'm filling an emotional supportive void in their life. Thanks to social media, I've been able to stay in touch with a lot of them and become friends with them as they grow older. I see my former students passing the bar and becoming lawyers all over the country.
Of what are you proudest?
I don't think of it as being proud but as feeling very fortunate. I've overcome things in my personal life, like my divorce when my daughter was three. My daughter is 22 now, and she's a full-time practicing nurse. She's happy in what she's doing.
I'm happy to have been in the same firm for 31 years. I'm proud of being a positive influence on the firm's culture. We've created a family atmosphere — a mentoring atmosphere, looking after up-and-comers. I'm proud of how we treat associates and how we've become more diverse. We've made great strides in diversity. Our firm is fortunate to have made this progression. It's one of its strengths. I'm happy to have been part of growing it into the diverse, collegial place it is. I've been on the five-person Associates Development Committee for 11 years. We make sure our processes — particularly our evaluation process — are fair and even-handed across all of our offices.
I was able to go from being a new associate, figuring out where I fit in, to — 30 years later — making it a positive place to work. It's a better place than when I started.
Why did you choose to attend King Hall?
I visited King Hall my senior year of college. I sat in on a class and talked to third-year law students. I kept hearing it was a collegial, supportive atmosphere. It also mattered to me that it was in the UC system. I chose it because of its outstanding reputation and supportive environment.
I had professors like Jack Ayer, Rex Perschbacher, Floyd Feeney, Ed Imwinkelried, and Margaret Johns who weren't ever condescending. They were always professional and friendly. They treated us, their 22-year-old students, with respect. They constantly affirmed that this was where we belonged and we could be in the profession. There was no negative hazing.
I've tried to carry that attitude over to my firm and contribute that same mentoring, "you can do this" spirit that I had felt from my professors.
What is your favorite King Hall memory?
Some of my favorites were the golf tournaments, poker nights, and Cardozorama. It was a great class! We had a lot of fun.
One of my favorite memories is from Marty West's Labor Law class my third year. She made an offbeat reference to doing a field trip to the Anheuser-Busch brewery in Fairfield to talk to them about their labor policies. I took it upon myself to quietly schedule a visit and arrange a bus to take us there. Then I announced to the class, "Guess what? We're going to the Anheuser-Busch brewery!" We did discuss their labor policies when we went. We also tried out their Elephant Malt Liquor and toured the brewery. I got to be the class hero.
How have you stayed involved with King Hall?
I did a stint on the Alumni Board years ago. I've been doing on-campus interviews at UC Davis for many years. I've made the UC Davis trip about ten to fifteen times. It's the best way to hear about what's happening at King Hall.
Starting about ten years ago, every other year, Dean Kevin Johnson has done a "tour" of Southern California. I've hosted the Inland Empire King Hall alumni receptions here at our firm. We get to welcome Dean Johnson to our firm and connect with other alumni in the area. We're networking at the same time as we're helping the school. It's a fundraising opportunity where we can hear about progress at the law school.
It's always good to get people to remember how fortunate we are. For most of us, King Hall was the big difference-maker in our lives. The year before I started at King Hall, I was making $5 or $6 an hour bagging groceries. Sometimes we forget what a huge life-changer it was. Hosting receptions is a great way of bringing people back to that. Working with the school, I also came up with the idea of an annual scholarship that I fund for a King Hall student who has excelled in mock trial or trial advocacy in college or high school.
Do you have any advice for current law students?
You have so many choices in what area to practice. Make sure you're in an area that is a subject matter you are really interested in. Put it to the "banker's box of stuff" test. Whatever area of practice you're in, you have this banker's box of stuff you have to take home to go through. Every practice area has its own contents. It might be medical records or tax returns or police reports or something else. Make sure that whatever is in the box, you will enjoy burying yourself in it and that your mind really soaks it in. You have to enjoy immersing yourself in it. If you don't care about it, you will be miserable, and you won't do as well.
Find something else to do that is rewarding outside of law — some way to give back. I enjoy hands-on, one-on-one helping real kids. I don't mean to knock sitting on a board, but I just prefer doing something beyond attending board meetings. Helping real, live human beings directly is rewarding. It's important to be involved on a human, boots-on-the-ground level.