Francine J. Lipman, Class of 1993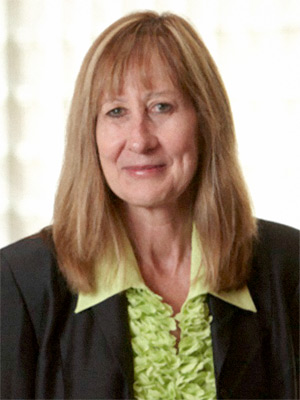 Francine J. Lipman '93 is a William S. Boyd Professor of Law specializing in tax law at the University of Nevada, Las Vegas, William S. Boyd School of Law. She was recently appointed by Governor Brian Sandoval to serve as a Nevada Tax Commissioner, overseeing the operations and administration of the Nevada Department of Taxation. Professor Lipman has published extensively on tax, accounting, and poverty law issues. As a student at King Hall, she was Editor in Chief of the UC Davis Law Review and a member of the Order of the Coif.
What interests you so much about tax law?
Tax law mirrors life. It's dynamic. It has its high points and its low points. It's complicated, and it tracks so many major life decisions, like marriage, having children, pursuing higher education, making gifts, investments, and structuring charitable donations. It has been said that tax law is reflective of a civilized society, meaning that it is an informed commitment of an engaged community with limited resources to encourage, motivate, inspire, and discourage certain actions and inactions.
Tax law is complicated, but rule-based; it is a life journey puzzle that with proper planning can be orchestrated to benefit a single working mother and her young child or the merger of two publicly traded corporations.
What do you find rewarding about being a professor?
I enjoy working with law students, helping them to think critically about tax law and how it shapes grand societal aspirations as well as their day-to-day decisions. Tax law is statute-based and, therefore, it is a law course that allows students to read the text of the rules (daily I hope) and apply them to fact patterns to achieve stated goals ultimately in an effective way. A wonderful aspect of teaching at UNLV is that it is the only law school in Nevada. We are training the civil servants (including legislators, federal, state, and city government employees, and judges) and the community and business leaders of today and tomorrow who will shape tax law in Nevada for generations. Our students work on current and pending legislation through externships with legislators and in the Governor's office. I feel a deep responsibility and obligation to help them think critically to best shape our state tax laws and administration in a way that is professional, ethical, and considerate of achieving greater and longer-lasting positive results for all Nevadans.
What did you do after law school, and how did that lead into your current work?
After law school, I continued my legal education at NYU and earned an LL.M. in tax law. I loved law school so much I didn't want it to end. Afterward, I went into private practice in tax law until I had the opportunity to go into the academy full-time. My first academic position was when I was a law student at King Hall; I served as a teaching assistant for an undergraduate Income Tax class in the Agricultural Economics Department at UC Davis.
What did you do before coming to King Hall as a student?
I practiced as a CPA in public accounting in the tax area. My practice was focused primarily on tax compliance and planning. Later I earned my MBA while working and serving as the CFO of a chain of retail jewelry stores.
What is your favorite King Hall memory?
As the UC Davis Law Review Editor in Chief, I enjoyed the sense of collegiality and community of the law review editors and members. It was challenging, because it was an enormous amount of work on top of being full-time students, but it was wonderful to produce four journal issues together that have a perpetual existence. We published a piece on the legal relevance and context of Martin Luther King Jr.'s Letter from Birmingham Jail. I still read and share the article on the anniversary of its writing. The article has a full copy of Dr. King's letter and in hindsight is such a rich and appropriate publication for the Law Review housed at King Hall.
I also remember the Law Review's end-of-the-year Hopkins Banquet fondly. The banquet and scholarship are named for Patrick Hopkins, a Law Review student who lost his life much too soon. His parents came to our banquet, and I had the honor of talking to them about what kind of person I imagined Patrick must have been given that he was on the Law Review and a law student at King Hall. At that moment, I truly experienced the perspective of the enormous privilege of being alive, healthy, and happily engaged in my law school journey.
Law Review was an important and challenging experience. Now, as an academic who regularly publishes in law reviews, I better understand and value the contributions of the law review process and student involvement, because of the critical reach and importance of legal scholarship.
Did you participate in any other student organizations?
I volunteered doing income tax assistance. A memorable part of the experience was manual tax preparation at the Davis Post Office on April 15th.  Taxpayers would show up right before midnight to get their tax returns done, including many parents with small kids in pajamas. It was an annual visual procession of extreme procrastinators.
What class at King Hall served you well in your career choice?
Legal Writing classes are so important because effective, clear, and cogent writing is critical to the practice of law. Most legal matters are necessarily expressed, formulated, and tested in writing.  When I was taking legal writing classes, I didn't realize how valuable these courses would be to me as a practicing lawyer and academic. Writing well is not only the key to practicing law successfully, but to functioning effectively in most careers. Now that I work with law students, reading their student writing, I appreciate good writing even more.
Who was your favorite King Hall professor?
I value having had Dean Kevin R. Johnson for my 1L small section Civil Procedure course. In hindsight and now as a law school professor I better appreciate that he was and is an amazing teacher and an extraordinarily gifted, loyal, and critical component of King Hall's past, current, and future successes.
I also enjoyed Professor Jack Ayer's Bankruptcy and Corporate Finance courses. I would sit in his classroom and be captivated by the conversation, never writing down a note. At the end of class, I would look down at a blank piece of paper (yes, it was paper and pencil back then) and try to summarize what I had just heard. I was actively engaged and thinking in his lectures. I had a background in these subjects, so I knew them well, but he thought about them completely differently than I had. His approach was mind-expanding for me. This is what I enjoy most about learning: that feeling of expanding your knowledge about something, adding new synapses from the inside out, blowing your mind up in an instructive way. I continue to be in touch with Professor Ayer, and he still expands my mind on a myriad of topics in a manner that is evocative, creative, and the best of life-time learning. I inspire to do the same for my students.
How have you stayed involved with King Hall?
Shortly after I graduated, I served on the UC Davis King Hall Alumni Board. As an academic I have a different and renewed perspective for the challenges and opportunities the law school faces during these challenging times for higher education, generally, and the legal academy, specifically. As an alum, I try to support King Hall broadly and deeply so that it continues on its exceptional path of excellence.
Do you have any advice for current law students?
It's so important to actively open your mind in the classroom. Enjoy and engage in the learning process. Dig in deep and really think about the cases, statutes, and issues being discussed in the classroom. Too often in class, students are trying to transcribe rather than listen, think, and process. Be in the moment, and let your mind massage what's being said before it goes into your fingers and laptop. Enjoy the journey of education. Being a law student is a privilege and a gift that carries with it an obligation to pay it forward when the opportunity presents itself. And giving back is and will be an even greater gift.