Marc A. Levinson, Class of 1973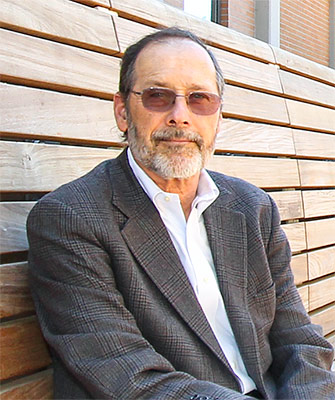 Marc A. Levinson '73, a partner in the Restructuring Group in Orrick's Sacramento office, is widely recognized as a leading municipal bankruptcy lawyer. In 2009 and in 2015, he was selected as a "Dealmaker of the Year" by The American Lawyer for his work on the bankruptcy cases of the cities of Vallejo and Stockton. The Daily Journal has named him as one of California's Top 100 Lawyers four times and selected him as one of California's Top 25 Municipal Lawyers in 2011, 2012, and 2013. In 2012, he was named as a "California Attorney of the Year" by California Lawyer, the magazine of the State Bar.
Why did you decide to attend law school?
As an undergrad, I started out as a Political Science major. After a few quarters, I switched to English, having realized I preferred literature to politics.  I write a lot better than I speak, and I recognized that I could put that skill to good use practicing law.
How did you come to your present position with Orrick?
After graduation from King Hall, I clerked for Justice Donald R. Wright of the California Supreme Court and then for Judge William H. Orrick, Jr. of the U.S. District Court for the Northern District of California. My interest in bankruptcy law began when I took the class in school. I started my practice at Shutan & Trost, a Los Angeles bankruptcy boutique. I hadn't planned on going to a big firm, but after a few years it dawned on those of us at Shutan that we needed to be part of a bigger firm, and we were acquired by Sidley & Austin. I stayed at Sidley for 10 years before moving back to Davis and joining Orrick. I chose Orrick because I really like how collegial it is—it reminds me of King Hall!
How did you come to focus on bankruptcy as a practice area?
I started practicing bankruptcy in 1975 after my clerkships. A few years ago, I met with the City of Vallejo, which was suffering from financial distress. Ultimately, Orrick filed a Chapter 9 case for Vallejo, which emerged from bankruptcy in 2011. I worked on the case with a large team, including John H. Knox (an Orrick public finance partner). Due to that experience, we were hired by the City of Stockton, which had similar problems. We continued to focus on leading a team in that insolvency matter. Stockton entered bankruptcy in June 2012. Its plan of adjustment was confirmed late last year and went into effect in late February.
What is your favorite thing about your current work and why?
If you like challenges, bankruptcy is great work. I work with many different types of lawyers on different aspects of bankruptcy cases. I also enjoy the fact that I get to work with and can mentor second- and third-year associates.
Who was your favorite King Hall Professor and why?
Edgar Bodenheimer and Jim Hogan were my two favorites. Professor Bodenheimer was one of the prosecutors of the Nuremberg Trials and taught Conflict of Laws. That was one of the most interesting and intellectually challenging courses I ever took. I actually used what I learned in that class in a trial a year after I started practicing at Shutan. Professor Hogan was very student-oriented and taught so that everyone knew what he wanted you to know. If you came out of Hogan's class confused or not understanding the law, it was your own fault.
Did you participate in any student organization or journals?
During my time at King Hall, I was the Editor in Chief (EIC) of the Law Review. My friend Tammy Jensen '73 and I ran against each other for EIC. I won by the slimmest of margins, and Tammy became the Managing Editor. Midway through the year some members of the staff tried to impeach me, which, with hindsight, was kind of a fun experience, but in the end Tammy cast the deciding vote for me. Under my and Tammy's administration, we changed many things about the Law Review that we didn't like.
What is your favorite King Hall memory?
People got along so well at King Hall. Students shared, and the professors were open to the students. The camaraderie at King Hall is unparalleled—it just isn't that way at other law schools. In a few weeks, I'll be getting together with six friends from my graduating class. We get together every six months to a year, and catch up. Forty years later and we are still friends!
Anything else you'd like to add about King Hall, your career, or your accomplishments?
Having The American Lawyer name me one of the 20 "Dealmakers of the Year" twice was really an honor, but representing a city in a Chapter 9 case is a team sport. I tried to convince the magazine to name both John Knox and me, but the rules limited the honor to only one person. John Knox deserved the award as much as I did.