Karen G. Johnson-McKewan, Class of 1985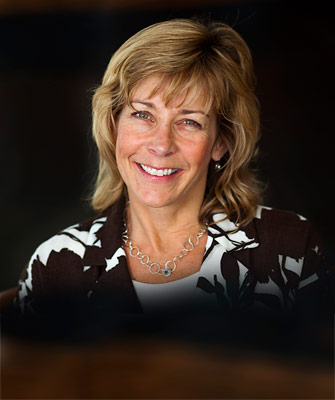 For Karen G. Johnson-McKewan, UC Davis School of Law was an intellectual challenge unlike anything she had encountered, and that was exactly what she needed to launch her career as a successful business litigator.
"At King Hall, I was challenged intellectually in a way I never had been before," said Johnson-McKewan, now a partner at Orrick, Herrington & Sutcliffe in San Francisco. "I was required to think in a different and much more rigorous way, and I learned how to think about the law. The UC Davis faculty really excelled at that."
Though she had initially pursued her law degree with plans for a future in journalism, Johnson-McKewan discovered soon after graduation that she had the skills to be an outstanding litigator-and that she very much enjoyed the work. Early on, as a second-year associate at a Bay Area firm, she was given the chance to argue the jury instructions in a suit where she had written pretrial motions, and soon found herself succeeding against a much more experienced plaintiff's attorney.
"I was surprised to discover that I was winning most of the arguments," she said. "I knew the cases, I knew the law, and I knew how to put together the arguments-apparently better than the plaintiff's lawyer-and I found myself really enjoying the experience. I had always enjoyed the writing that's involved in legal work, but I didn't expect to like the courtroom experience so much."
Johnson-McKewan made the decision to continue her career as a litigator and over the course of the next two decades, she worked for a series of prominent Bay Area firms. Since she graduated from King Hall in 1985, she has represented clients in a broad range of commercial matters, including some that made national and international news, such as her defense of the trustees of the $600 million trust of DHL Worldwide Express founder Larry Hillblom against claims brought by eight illegitimate children. That case "makes for the best cocktail conversation" and helped preserve more than $200 million for medical research at the University of California, said Johnson-McKewan, but she's equally proud of the work she's done in several lesser known cases, such as her defense of NVIDIA Corporation against claims brought against the company in bankruptcy court, and a recent victory for Google, Inc.
She continues to believe that the intellectual rigor she learned at King Hall has been instrumental to her success. "You will probably never find a law school where the professors care more about teaching their students how to think," she said. "They understand that some of the things you learn in law school are ephemeral-the law changes all the time-and the important thing is learning how to think about the law."