Jay C. Carlisle II , Class of 1969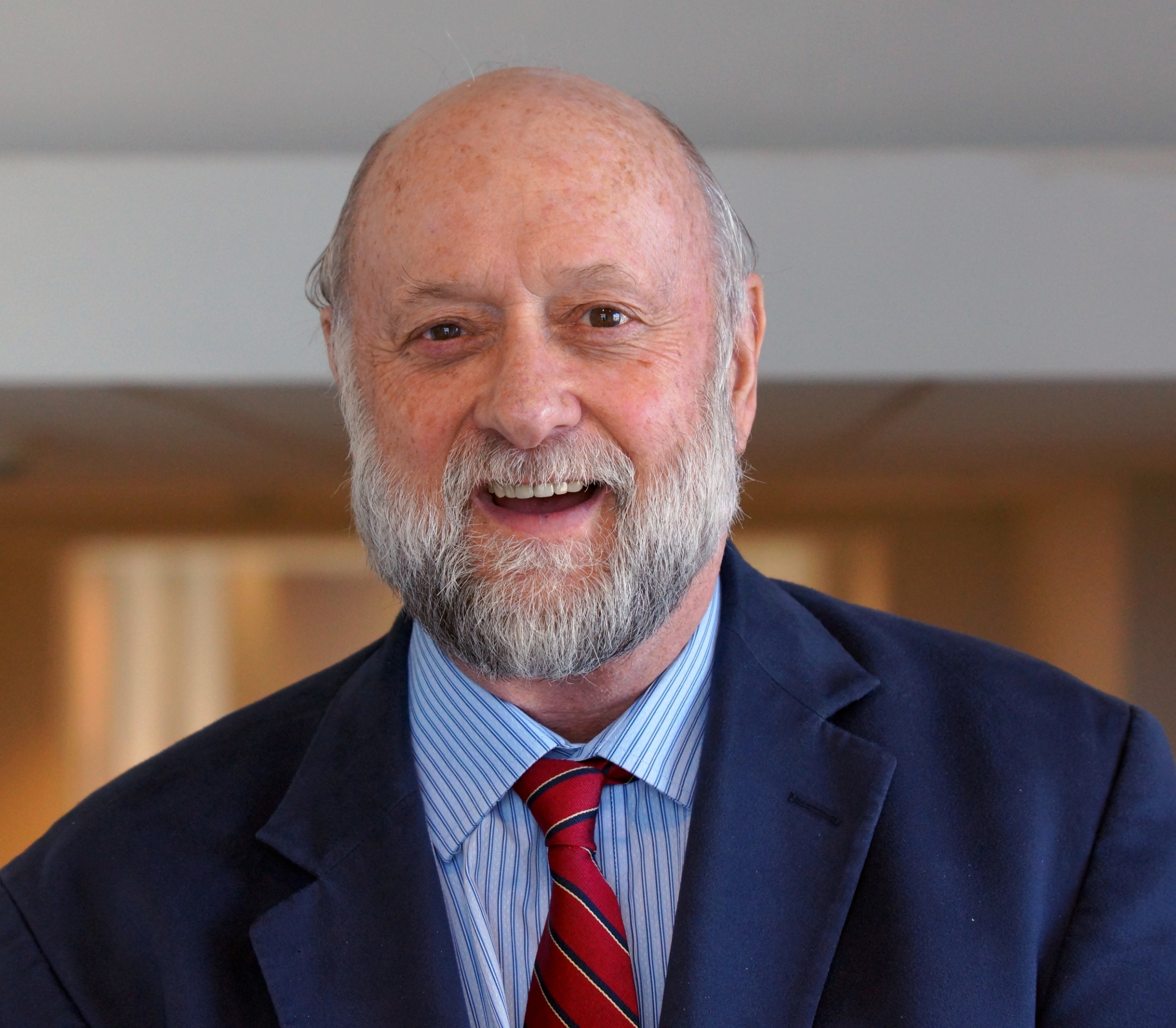 Jay C. Carlisle II '69 has been an award-winning, and extremely popular, law professor at Pace University since 1978. Previously, he was the first full-time assistant dean at the SUNY-Buffalo Law School. He has also taught at the New York, Fordham and Quinnipiac law schools and has received teaching awards for his continuing legal education courses. Now an emeritus professor, he is also Senior Counsel at Collier Halpern & Newberg, LLP, in White Plains, New York. The Chief Judge of New York and three governors have appointed him to statewide ethics and public service commissions. He has been a commissioner for the New York State Law Revision Commission since 2009 and a referee for the New York State Commission on Judicial Conduct since 1999. He is a leading scholar on New York Practice, civil procedure, and professional responsibility.
You were in the UC Davis School of Law's first class. What was that like?
When I started law school in 1966, we had outstanding faculty, but the school wasn't accredited yet. We had no alumni and no building. We held classes at the veterinary school and other buildings. Our third year, King Hall was built.
Our class was very active in asking to name the building after Martin Luther King, Jr. I remember having a special meeting in an auditorium where students and faculty debated. We had very little diversity then. I believe there were only two African Americans in our class. Now the school is very diverse, which is wonderful. But these almost all-white kids from California were very sensitive to the issues around King's death. We devoted a lot of time to the issue.
The students were given a direct voice in the decision. We voted. I suppose the final decision was made by Chancellor Emil Mrak. But we had the opportunity to express our feelings, and we were listened to. It's always wonderful in a law school when the students' opinions are given consideration.
Dean Ed Barrett and Professors Dan Dykstra, Ed Rabin, Mort Schwartz, Brigitte and Edgar Bodenheimer, Jim Hogan, and Paul Savoy were prolific scholars and great teachers. We didn't know it at the time, but they had national reputations. We benefited from that. Our first year, Ed Barrett invited us to his home for wine-tasting parties with judges and prominent attorneys. Dan Dykstra would join us at Larry Blake's for beer. There were only 68 students in our class and a small faculty. It was a wonderful, human experience.
Grading was very hard. On our first practice exams, the highest average was 2.8. They wanted to keep their standards tight.
When I started teaching at Pace Law School, right after it opened and before it was accredited, I was the only professor who had been a student at a newly opened law school myself. It was a great benefit to have had that experience.
Ed Rabin, the only living professor from our first year, will be at our reunion next month. He was in his twenties when he taught us. We're expecting an impressive turnout.
What is your favorite King Hall memory?
It was our very first class, with Ed Barrett. He taught a special class before regular classes started. He said, "Look to your left and look to your right. It used to be that one of you would flunk out of school. But with this class, and with your talent, one of you is probably Phi Beta Kappa."
Ed Barrett was an outstanding dean, scholar and teacher, as well as a wonderful person. I saw him a month before he died in Medford, Oregon. We kept in touch over the years.
Did you participate in student organizations?
We didn't have them. That was one thing I missed. We had Law Review, with seven people on it. I wasn't on it. We did have a student football team. There was a lot of involvement in that. I wasn't on it.
Your 50th class reunion is coming up. What would most surprise the 1969 you about the 2019 you?
I would be surprised by all the use of technology today. The profession has changed dramatically in the last twenty years. Most states have adopted ethics regulations that demand lawyers are up-to-date on technology. When you go into a courtroom now, you see computers and graphs. It's changed. Research has changed. Before you had to look up cases in books. Now you click a button to get a case on your screen. You use different techniques. It's so remarkable, the changes in technology.
What drew you to ethics, professional responsibility, and your other legal specialties?
I didn't have an ethics course in law school. In 1975, I became the assistant dean of SUNY-Buffalo Law School. In 1976, the ABA Section of Legal Education and Admissions to the Bar issued a new regulation that every accredited law school had to provide all students a course on legal ethics. It was implemented by the New York State Court of Appeals. Dean Richard "Red" Schwartz asked me to teach the first course to a class of 250 students. The students enjoyed it, and I was happy with it.
I moved to Pace Law School the second year it opened, in 1978. I've taught ethics and professional responsibility there off and on for forty years. I've also taught continuing legal education courses on the subject. I received the ALI-ABA Harrison Tweed Award for teaching legal ethics continuing legal education courses.
My major areas of scholarship are civil procedure and New York Practice, or Civil Practice Law and Rules. I've published more than twenty-five law review articles on New York Practice issues. Very few professors publish on it. My work has been cited by the courts, particularly the New York State Court of Appeals and the United States Court of Appeals for the Second Circuit. I've edited and authored two multi-volume treatises on New York law: the two-volume Civil Pretrial Proceedings in New York and the second edition of the sixteen-volume New York Civil Practice: CPLR, known as Weinstein, Korn & Miller for its original authors. That was published in 2005 and is the preeminent treatise on New York law.
I follow the rule that I teach whatever the dean asks me to teach. In 1980, the Pace Law School dean asked me to teach civil procedure and New York Practice. Before New York adopted the Multistate Bar Examination, New York Practice was a good part of the bar. It was natural for me because I was also litigating while I was teaching.
What do you find rewarding about teaching and about practicing law?
I'm one of the few law professors at Pace who taught all three years of students every year: Civil Procedure to the first-years, Professional Responsibility to the second-years, and New York Practice to the third-years. Over forty years, I've taught thousands of law students. I officially retired in 2016, but I teach one course in professional responsibility every fall semester as an emeritus.
I love interacting with students. I always learn from them. I love watching their minds grow, their interest in law develop. The first year, they're still learning everything, and I like to use the Socratic method. By the third year, they have a foundation. They need practical information they can use to solve problems.
Continuing legal education students are at a whole different level. They want information. They need to know what the law is and how it has changed.
As an emeritus, I'm keeping active as Senior Counsel at Collier Halpern & Newburg, and as an expert witness on professional responsibility. I see interesting cases in the federal and state courts. It's a lot of fun seeing how academic theories translate into legal practice.
I enjoy participating in a dialogue and watching students learn. Pace law students have voted me the best teacher three times. I'm the only member of the faculty who has been asked to give the commencement speech, in 2001. That was really a highlight of my career. I received a standing ovation.
Of what accomplishment are you proudest?
Graduating from King Hall in its first class, being the first King Hall graduate to pass the New York bar exam. A couple of years ago, in 2017, I received the Distinguished Pace Law School Leadership Award along with Chief Judge of the State of New York Janet DiFiore. That meant a great deal. My teaching awards have given me quite a good feeling. Pace alumni raised money to create a scholarship in my name, and in 2014 Pace Law School's Jury Room was named after me. 
All of this didn't come right away. It took a long time. I'm very pleased.
What class at King Hall served you well in your career?
Civil Procedure, taught by Professor Frank Baldwin. I did well in the class, and I liked it. Professor Baldwin's presentations inspired me towards teaching civil procedure at Pace Law School.
International Law with Professor Homer Angelo. He was the reason I came to New York. He persuaded me to pursue graduate studies at Columbia's School of International Affairs. I fell in love with New York, and I never left. I was the first King Hall graduate to take the New York bar exam. I had to get a special affidavit from Ed Barrett attesting to my character. It would have been embarrassing if I hadn't passed, but I passed it the first time. I might never have come to New York if it wasn't for Professor Angelo. I give him a lot of credit.
How have you stayed involved with King Hall?
In the mid-90s, I was on the alumni board for five years. And I've attended most of the events in New York. I'm in the Association of American Law Schools, so I go to King Hall's receptions at the annual conference. I give money regularly. Because I'm in legal education, I keep in contact with the deans. I've been delighted to watch King Hall's reputation rise and all of its achievements.
Do you have any advice for current law students?
Work hard and learn how to network. Law is practiced in groups and teams. You need to take advantage of guidance and assistance. If you've been a loner, learn how to get along with others. Benefit from exchanging ideas with other people. You need mentors. Law is a group activity.
Preparation is 99% of success. Very few people can wing it and do well in the law.
There's never a wrong answer. We teach students how to think. You can't be hesitant or reluctant to try to solve a problem or answer a question. Even if you're wrong, remember you're lucky if you're right six out of ten times.