Daniel J. Ichinaga , Class of 1983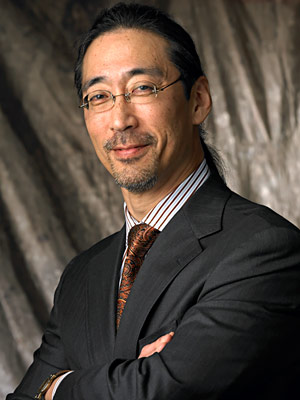 Daniel J. Ichinaga '83 is a business and transactional attorney. He is a partner at Ellis, Li & McKinstry PLLC in Seattle, where he chairs the firm's business section. He represents individuals and both for-profit and nonprofit institutions, including higher education and religious nonprofits.
What do you enjoy about your current work?
My job still has a lot of room for curiosity. The law is ever-changing. The other part I enjoy most is building relationships with the clients. Lawyers can have a monkish existence, reading, writing, and analyzing. But we also get to help others. When I work with a client, I'm helping with something that's important to them. I've been working with some of my institutional clients for nearly thirty years. And when I represent individual clients, I'm dealing with major events in their lives.
What is your favorite King Hall memory?
Min Yasui came to speak my second or third year. Yasui was a principled, articulate, rousing civil rights activist. He was an attorney, and during World War II, he got himself arrested in Portland for breaking the wartime curfew for Japanese Americans. He did it as a test case. After I graduated, I was able to serve as a very, very junior member of Gordon Hirabayashi's legal team, who had also opposed the curfew and evacuation orders imposed on persons of Japanese ancestry on the West Coast.
I also remember Professor Jean Love talking to us at orientation about how important it was to take care of ourselves and to continue to do physical activities to deal with the stress. I had never been particularly physically active before, but I took up running in law school. I have happy memories of runs through the Arboretum along Putah Creek.
I enjoyed my interactions with my professors, especially Dan Fessler. And Dick Wydick fueled my focus on clear writing that eliminates legalese.
What class at King Hall served you well in your career choice?
All of them, at least in some part. I was not sure I would enjoy Income Tax, but Dean Bruce Wolk's course was great.
I have a deep sense of gratitude to the school as a whole for the education I received. That's especially true when I think about the cost then and what students are paying now. I wish I could give more, but that motivates my annual giving.
Do you have any advice for current law students?
The young lawyers who impress me today are the ones who are intellectually curious, who seek to improve their communication — both written and verbal — and who have a great work ethic. Self-discipline and intellectual curiosity are the two main ingredients in making it as a lawyer. So much is within our control, but so much of what we do can be self-defeating. (Having said that, this is also one of the only professions in which a trained professional is trying to thwart you or prove you wrong!)
Law school is interesting, but the joy and intellectual challenge of practicing law is so much better than law school. I hope students are looking forward to it. It is a noble profession, and I feel so fortunate to be a part of it.