Elihu Harris, Class of 1972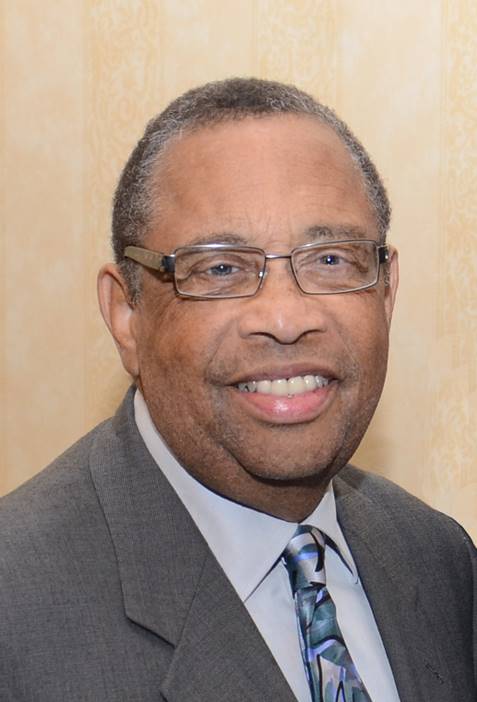 Elihu M. Harris '72 has served as mayor of Oakland, as a California State Assemblymember, and as chancellor of Peralta Community College District. He has also served as a California Uniform Law Commissioner and on the California Unemployment Appeals Board. In addition to his public service, he was a named partner in the law firm Harris, Alexander and Burris; he has co-owned two radio stations; and he owns a Berkeley funeral home. Along with his J.D., he holds a Master of Public Policy from UC Berkeley and a bachelor's from California State University, East Bay. The Elihu M. Harris State Office Building in downtown Oakland is named after him.
What attracted you to politics?
I grew up in the civil rights era. Public service was a way to make change. There weren't many opportunities in the private sector at that time. In the public sector, I had more opportunities to make an impact.
You saw protests as mayor of Oakland. What is different about the protests going on right now?
This is a movement, not just a moment. It's sustained anger. That's a significant difference from people just being outraged and experiencing catharsis. There's a long-range commitment to the changes the protesters seek.
What are the biggest changes you have seen in state politics since you were an Assemblymember?
I was in the first class of assemblymembers after Proposition 13. We were called "Prop 13 babies." That changed the Legislature. The major change was that it became a much more partisan institution. We used to all sit together. Then we divided into Democratic and Republican caucuses, establishing islands. Legislators had a caucus mentality instead of bringing their own perspectives. That led to a breakdown in communication.
The Legislature now is more than two-thirds Democratic, enough for a super-majority. We were much closer in numbers when I was there. We needed everyone to get the two-thirds vote to pass a budget. We had to have communication and dialogue on both sides. That is no longer the case.
Why did you choose King Hall?
The ultimate reason was the name. Naming the building after Martin Luther King Jr. was indicative of the school's commitment to civil rights and justice. It took courage to choose that name within only one year after King died. I later carried the bill in the Legislature to observe Martin Luther King Jr. Day, but that was thirteen years after he died.
I was accepted everywhere I applied — fifteen law schools. I wanted to stay in California. I knew that as a new law school, King Hall would be much less traditional than someplace like Harvard. I wanted to be in on the school's infancy. There was only one class ahead of mine. It was nice to get in on the ground floor. Also, I wanted to go somewhere a little farther from home to help me keep my focus. I thought if I was in Berkeley or San Francisco, I might be distracted from my studies by parties.
Davis was motivated to support the success of its students. Other schools seemed more interested in washing you out, not helping you learn and achieve. Davis wanted you to succeed. A lot of us were first-generation law students, and often first-generation college students. We graduated well-grounded, well-prepared, and competent to practice our profession.
What is your favorite King Hall memory?
I have a lot of memories. My memories are of a small school where everybody knew everybody. It was a community of faculty, staff and students. That is often not the case at larger law schools. I can't think of anyone who was there at the time who I did not have some kind of relationship with. I appreciate the education I received and the friendships I made with people like Judges Gordon Baranco and Willie Lott.
Professor Kellis Parker was the first Black professor at Davis, and the only one during my tenure. He took an interest in our success. That kind of attention is important. He got a grant to give all of the Black students stipends to be King Hall fellows. Later he became the first Black law professor at Columbia University.
The King Hall faculty was younger and more relatable. The faculty was really outstanding. Professors John Poulos and Paul Savoy were two more of my favorites. They took a different approach to learning.
Dean Ed Barrett made us all feel like we were part of change. We had a chance to make history. Unlike at older schools, we were establishing a legacy, rather than being the beneficiaries of a legacy. We established the high quality that you can see in the school's bar passage rate. We established the atmosphere. King Hall's success is a tribute to all who were a part of its foundation.
What class at King Hall served you well in your career?
Collectively all of them. I enjoyed getting past the first year requirements so I could take classes like Prison Law and Domestic Relations. But as chair of the Assembly Judiciary Committee, I needed to be familiar with a wide spread of law — considering matters like divisions of property and statutes of limitations. I saw the relevance of my broad legal education from King Hall when I applied it to public policy at the Legislature.
Did you participate in student organizations?
Not formal organizations, but impromptu, de facto organizations of students of color. There were only seven Black students in my class and only ten altogether at King Hall when I was there. We didn't have a formal organization, but we gave each other community and camaraderie. Many of us were from urban environments, so we supported each other in adjusting to Davis and to law school.
Of what accomplishment are you proudest?
I had success in public service as well as business. That is a tribute to my education not only at Davis, but also at Cal State East Bay and Berkeley. My law degree has been the key to pursuing different avenues, so I haven't been stuck in one area. My well-rounded education allowed me to pursue opportunities over the course of my career.
Do you have any advice for current law students?
Be part of the law school community. Get to know the faculty, staff, and students. Don't just pass through. Participate.
Understand how you want to use your education in your professional career. Take classes in what you want to do, but also choose classes that will help you be well-rounded. I've practiced law. I've served in the Legislature, on boards, as mayor and as chancellor of a college district. My education was critical in pursuing those opportunities.
Finally, be prepared — like a girl scout or boy scout. Law School is part of that preparation. Take it seriously. It is a critical foundation for your later life.