Jake Dear, Class of 1983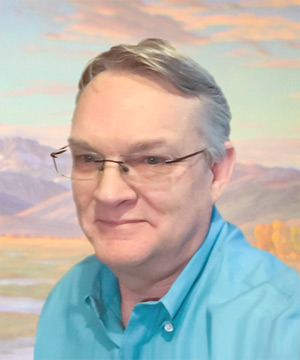 Jake Dear '83 heads the Chief Justice's chambers and is the Chief Supervising Attorney of the California Supreme Court. After graduating from King Hall, he went directly to the court as a law clerk for Justice Stanley Mosk. Since then, he has worked there for Justice Grodin, Chief Justice Lucas, Chief Justice George, and the current Chief, Tani Cantil-Sakauye '84.
What do you enjoy about your current work?
Professor Hogan always managed to come up with three-part answers, and so in his honor: First and foremost, the intellectual luxury of having the law as my client. Second, the privilege of working with bright and engaged justices and fellow staff attorneys (and lately, a return of annual law clerks) in an historic institution that presides over the largest judicial system in the western world. Finally, I've enjoyed promoting and participating in many projects to enhance the working of the appellate justice system and efficiency within the Supreme Court.
Back to my first point: The job of a chambers attorney at the court is to help your justice and the rest of the court determine and articulate the best resolution of a legal question. It's a group effort, and your client is the law itself. I call it "intellectually luxurious" because I feel it's generally rare that lawyers get to propose the most natural and "best" reading of a statute, or application of a doctrine, or resolution of a constitutional problem — without regard to what a paying client or the public demands. Law professors may have comparable or even greater intellectual freedom, but they are in a position of proposing only. When you are instead deep inside the institution, you are actually doing and crafting the all-important analysis. It's usually engaging, fascinating and fulfilling.
What did you do after law school, and how did that lead into your current work?
I came directly to the California Supreme Court, as one of two annual law clerks on the five-attorney chambers staff of Justice Stanley Mosk. He was a former aide the Governor, a progressive Superior Court judge, state Attorney General, and then a giant on the California Supreme Court for 37 years, until he died in office in 2001. But that that's how I got in the door quite long ago.
What did you do before coming to King Hall as a student?
I was an undergraduate at UC Davis. I paid my way through college and law school by painting massive two and three story exterior apartment complexes in Sacramento and Davis in the 100-plus-degree summer heat. We broke a few OSHA regulations, and frankly were contracting without licenses — but at least I paid taxes on my income! Our UC expenses weren't much at the time. Tuition was only a few hundred dollars per quarter, so most of our costs were for books, room and board. A couple undergrad friends were my painting partners, and it cemented in our minds, in case we needed encouragement to focus on school, that we did not want to paint all of our lives.
What is your favorite King Hall memory?
That's easy. It involved meeting my wife. Professor Bob Hillman called on me in corporations. The case concerned the Ringling Bros. and Barnum & Bailey Circus. He tried his best Socratic methods for at least ten minutes. I eventually could tell he was probing for something I was unable to summon forth. But I'd quite intentionally sat next to Maureen Bertorelli '84. Finally, in exasperation and because it was becoming rather embarrassing for all, she raised her hand and gave answers that the good professor had been searching for. After class, we went directly to get coffee and doughnuts at the Silo. We were engaged a year later. As we said to Hillman when Mo and I saw him at the school a couple years ago, maybe he should give a warning/disclaimer when teaching that case.
My wife was the year behind me, in the same class as Tani Cantil, who later added "-Sakauye" to her name and became the third superb Chief I've worked for directly. Former Senate leader and current Sacramento Mayor Darrell Steinberg was in that class too.
What course at King Hall served you well in your career choice?
The court eventually hears, or at least considers, most legal issues imaginable. All of the justices and staff start out as generalists — and then become experts in a given case. And so we constantly must re-learn, further explore, and apply, contracts, torts, civil procedure, criminal procedure, constitutional law, death penalty law, conflicts, environmental, anti-trust — and much more. Every course I took in law school, I hark back to in some way.
Who was your favorite King Hall professor?
It's difficult, because I really did enjoy almost every one of them. But I'll have to say Floyd Feeney. What a gentleman, and such kind, smart fellow. He embodied the spirit that I thought the school had: open, engaging, with a sense of community. Even before becoming a law student, I worked a bit with him. My senior thesis research brought me to the law school, and he was so kind and open to a mere undergraduate. We've kept up here and there over the years, and fairly recently had dinner with him in Davis when my wife Mo was a guest speaker in his elections class.
Did you participate in student organizations?
I was editor in chief of the Law Review. I have the group picture of the staff from that year in my office, and I look at it fondly, and sometimes quizzically: Why did we all do that? It was a hell of a lot of work. We were often in the office until midnight. And of course we were doing all that on the side, in addition to course work. But it was a good group of dedicated and bright folks, and we thought we were making constructive and important contributions. Some have remained friends after all this time.
I also was involved with Student Lawyers for the Arts. And I wrote an article for Environs on the (in)compatibility of dirt bikes and such on mountain hiking trails within National Forest lands.
How have you stayed involved with King Hall?
I've stayed in touch with some of my classmates and professors and more recently with Dean Johnson. I worked with him and others to bring the court to hear oral arguments in King Hall's new appellate courtroom when it first opened. A few years ago I published an article about the court in the UC Davis Law Review and was pleased and amused to see it make a national splash after being profiled by Adam Liptak in the New York Times. I've given "inside the court" tours to editors of the Law Review, and would be happy to do that again. We quite often have externs from Davis, and I make a special effort to connect with them. When Aimee Feinberg ran her King Hall California Supreme Court Clinic, I would give her students a tour and talk to them about the inner workings of the court.
Is there anything else you would like to add?
My impression is that for a law school, King Hall was and remains unusual. I found it friendly, almost nurturing. From the first, my classmates and I felt that we should help each other out. We rode our bikes to class, and there's something special about arriving at law school on a bicycle. It's basic, leveling, and very human. At other schools, I heard, there was sometimes rather fierce competition among classmates. That was never really the feeling in my class. Based on follow-up conversations I've had with externs from Davis, it seems to me that that tradition is still there. It's marvelous that this positive King Hall culture appears to be passed on from student to student and faculty to faculty. It's a beautiful thing that the school still has that open and helpful and all-in-it-together, friendly feeling about it.