Judge Lauri Damrell, Class of 2005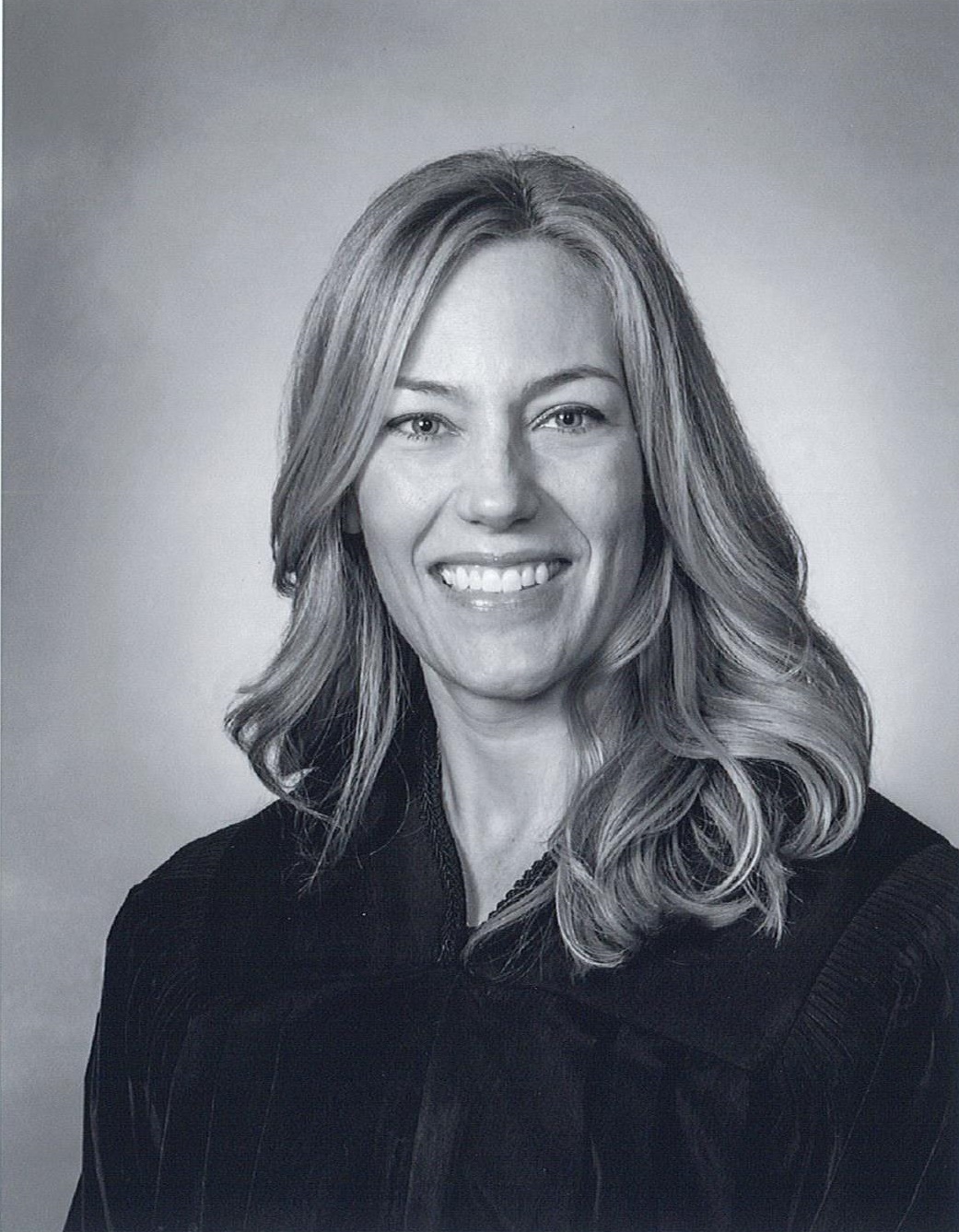 Judge Lauri Damrell '05 was appointed to the Sacramento County Superior Court bench in 2017. She was previously a partner at Orrick, where she specialized in employment law, advising Microsoft, Oracle, Morgan Stanley and Bank of America, among others. She chaired the California Commission on the Status of Women and Girls and co-chaired the California Pay Equity Task Force. She has also advised and testified before the state Legislature on workplace sexual harassment prevention.

How did issues like workplace sexual harassment and pay equity become so important to you?
I fell into employment law. It wasn't something I was particularly interested in as a law student. When I started at Orrick, I met the people in that group, and I really liked them.
As I started learning about it and doing it, it occurred to me that as a woman I had a unique perspective. I had a perspective as a young woman, as a more than full-time working mom, as a daughter who saw my mom's experience as a working woman. That perspective provided legitimacy to what I was trying to do. In front of a jury, talking about issues like pay equity can sound different from a woman than from a man. It also gave me perspective to be in a field, law, that tends to be male-dominated, and more so as you rise up the ranks.
It was fascinating to me. It allowed me to have a personal connection to my work. That personal connection motivated me to do what I did every day and to work so hard at it.
How have you managed to continue to pursue your interests now that you are a judge?
I'm still giving that thought as I settle into my new role. I'm being mindful of my obligations and the expectations of the community. As a judge, I'm coming to it from a different perspective and a different role.
What do you enjoy most about being a judge?
As an advocate for my clients, it was sometimes a struggle to fight for something when, at times, it wasn't necessarily what I personally believed in. As a judge, I have more ability to do what I truly think is right under the law in every case. I have the opportunity to evaluate what is before me and decide this is the right answer. There's an absolute satisfaction to that.
I also enjoy the connection with the community. I liked that, when practicing employment law, I had the opportunity to connect with people—clients, their employees, and others—on a personal level, but now I'm on the front lines. I'm talking to members of the community on a daily basis. I'm making decisions that I hope have a positive impact on the community. I'm much more connected than I used to be.
What has been most challenging about the transition from lawyer to judge?
Being the final decision maker. In private practice, there's more collaboration inherently. In my role as a judge, I have the final say. I have so much more discretion in those decisions than I anticipated.
What is your proudest accomplishment?
I am most proud of my work on the California Pay Equity Task Force. California Labor Commissioner Julie Su served with me on the California Commission on the Status of Women and Girls. The entire commission decided to make it a priority to address pay equity. At the time, California had just passed pay equity legislation.
It was always my dream and hope to create a group of stakeholders from diverse backgrounds to talk about pay equity. I wanted to have a civil discourse rather than a fight. I'm convinced that everyone wants pay equity. We just have different ideas about how to get there. I partnered with Julie Su to create and co-chair the task force. We brought together legislators from both sides of the aisle, attorneys for employers and labor, social psychologists, statisticians—all of the different stakeholders—to talk about the new legislation, what it means, and our recommendations to the public to address pay equity. It was a challenging but rewarding opportunity to convene the group.
What is your favorite King Hall memory?
I have two. One is that first month or so when I was meeting everybody from all over the country and all walks of life. They were all very bright, and I was impressed by the diversity of their experiences. There was a brewmaster, a firefighter, students who came straight from college. I was on the stock market before law school. It was great to experience that diversity.
My other favorite is studying with other people, working collaboratively. We were figuring out what everything meant together. It was a really good place to do that. I had heard rumors about cutthroat law schools, and I was glad I wasn't at one.
What class at King Hall served you particularly well in your career choice?
Constitutional Law, in part because it was my favorite and best subject. It motivated me to think outside the box and to do research on my own. I was excited about what I was doing. And the subject matter is crucial as a judge.
One of my favorite professors was Lisa Pruitt, for Torts and Feminist Legal Theory, which was also a really important course for my career. She was really supportive and someone I really liked learning from.
How have you stayed involved with King Hall?
At Orrick, I had a number of colleagues who were also King Hall graduates, so I collaborated and reminisced with them. I've kept in touch with some of my professors. I've been over a couple of times to speak to students about private practice and my experience as a woman in private practice. Orrick has also hosted events as part of our diversity initiative where we talked about how to be successful and encouraged diverse students to apply. We often hired King Hall students for their 1L summers, and I enjoyed mentoring them.
As a judge, I have students in my courtroom on a regular basis. Their professors bring them over from King Hall. I always enjoy talking to them.
Do you have any advice for current law students?
Search early for your passion. You may not find it right away. That may take years. But start exploring early. When you find it, that glimmer of excitement will help clarify your path. When you have opportunities, it will help you know which ones to take. But don't give up if you haven't found it yet.