Garrett C. Dailey, Class of 1977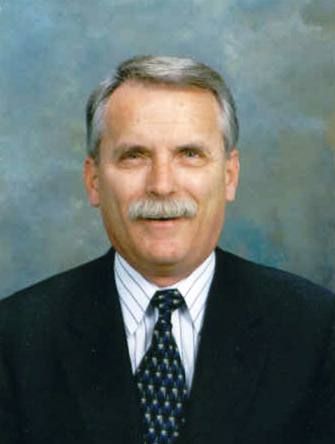 Garrett C. Dailey ′77 has his own family law practice in Oakland, California, and is also the publisher, CEO and co-founder of Attorney's Briefcase, Inc. Before coming to King Hall, he was a captain in the United States Air Force. He has received many legal accolades, including the Lifetime Achievement Award from the State Bar of California, Family Law Section.

What are you doing in Edinburgh?
We have been coming every year since 2006. We usually stay
between
six weeks to three months. I work while we're here. We're eight hours ahead of California, so I work during California business hours and enjoy Scotland and its many activities during the day. This year we are here for Edinburgh's famous Festival and Fringe. It's one month of madness. Every inch of the city is booked for hundreds of acts: plays, magic acts, concerts, acrobatics, book lectures, everything you can imagine. We watched an amazing artist create sand murals in front of us. The murals themselves were extraordinary, but watching her move to create them—wiping away one side of the mural and blending a new side into the scene—was incredible. Some acts are wonderful, others not so much. That's part of the fun – you never know what you'll get.
What do you enjoy about family law?
I didn't go to law school to be a family law attorney. However, I took a family law course from Professor Brigitte Bodenheimer, one of the founders of the law school, and remarked to my wife how interesting she made it seem. Then I chose my first law firm because Dean Edward Barrett was of counsel. The firm asked me to do one year as a family law associate and the rest is history.
First of all, Family Law is incredibly interesting. On a daily basis, you see a broad spectrum of legal issues and of human emotion. It's real: real people, real issues. You can make a real difference in people's lives. It's never boring. Of course, I sometimes see the same issues, but often in novel ways. I can't imagine doing any other type of law.
My practice has morphed into appellate and consulting. Now, I seldom deal directly with clients. It's filtered through attorneys. I handle their cases at the appellate level. Often, there's no black letter law to guide us, so it's very creative. I argue by analogy and persuasion because either the issue hasn't been decided or there are conflicting decisions. I love being able to help shape California law.
How did you become involved with Attorney's BriefCase?
I have two full-time jobs, a full-time law practice and a small, thriving legal publishing business.
Thirty some
years ago, at the dawn of the computer age, a client and I took the research method I had developed and computerized it. It was revolutionary to have electronic briefs of cases available on your computer. As far as we are aware,
Attorney's
BriefCase was the world's first self-contained computerized legal research database. At the time, Lexis and Westlaw were online, and then came Attorney's
BriefCase
which resided on a hard-disk. The problem was very few attorneys had computers, or if they did, they only used them for word processing. We were on what is called "the bleeding edge" of technology.
In family law, Attorney's
BriefCase
is California's leading legal research software. We are probably California's last independent legal publisher.
The key is my two jobs are complementary. Before I had Attorney's
BriefCase
, I read and briefed every
new
published family law opinion for my own research database. Now I read and brief every published family law opinion for Attorney's
BriefCase
.  I can keep up with it because I have a really, really good staff. I have one new editor because the previous one retired after twenty-five years. Everyone else has worked here twenty years or more.
How did the Air Force prepare you for law school?
The answer is simple: discipline. There were quite a few former Air Force pilots in my class. The Vietnam War had just ended and a lot of us ended up in law school.
What is your favorite King Hall memory?
When I was an Air Force pilot, based in Arizona, my neighbor was a lawyer. He said the California bar exam was difficult and if I wanted to pass, I should go to McGeorge. I flew to Sacramento to check it out. As I was on the approach to Mather AFB, we flew over Davis and I saw this beautiful, green campus, and I remembered Davis had a law school. I stopped in to see it the next day. The director of financial aid for UC Davis, Ron Johnson, happened to be at King Hall that day. He stopped what he was doing and brought me into an office to tell me how great the school was. He listened to me describe my life experiences and convinced me Davis was the perfect place for me. He got me so excited I went home and told my wife we were moving to Davis – if I got accepted. One of the happiest days of my life was opening the acceptance letter. I have always been grateful for the opportunity to attend this wonderful school.
What class at King Hall served you well in your career choice?
The one I disliked the most – Contracts, taught by a visiting professor. I thought it was a terrible class. We all wanted Daniel Fessler. Professor Fessler's class filled the largest lecture hall, with students sitting on the steps because they wanted to hear his lectures. My class was just the opposite. There were perhaps 20 students and we would spend the hour trying to define the issue in a case. We would not move on until we could distill it into one sentence. It was agony.
I did not realize until later the ability to define and distill complex legal issues has been one of the most valuable skills I learned in law school. "That which does not kill you …."
Did you participate in student organizations?
My wife and I lived in Woodland with our two children. I would drop off our boys at daycare before driving to school. My wife was a nurse working full time at Woodland Memorial Hospital. My most important activities were with my family. I did Moot Court and Law Review. The research and writing made them valuable activities.
Do you have any advice for current law students?
An important skill law school should teach is to write succinctly and persuasively. Professor Richard Wydick taught a writing course and wrote the book Writing for Lawyers. In his class, we would see who could distill a concept to the fewest number of words.
Too few of my peers write succinctly and persuasively. They use hyperbole and their writing is often argumentative and verbose. You don't have to say the same thing three or four different times. Take out the hyperbole, it's not persuasive and it distracts from your point. One way to improve is to read
better
writing. Magazines like The Economist and The New Yorker are able to convey complex concepts very concisely.
When I draft a brief, I write multiple versions, making each one shorter than the one before. I often take out a third of the words in a sentence and find it gets the meaning across more effectively. This is a crucial skill for a lawyer.
How have you stayed involved with King Hall?
Of anything I've done as a lawyer, my favorite was teaching at King Hall. I taught Marital Property as an adjunct for four semesters over three years. That was when I was starting Attorney's
BriefCase
, so I eventually had to give up teaching to make time for the new business.
The first reunion I went to was my fortieth, but I've never missed a year of donating to the school. Every year, I donate to the Bodenheimer Lecture fund because Professor Brigitte Bodenheimer was such an amazing person, teacher, and inspiration. Our founding faculty was incredible. I was in King Hall's tenth graduating class. At that time, we were the only law school that had been accredited by the ABA before the first class graduated. That was because founding Dean Ed Barrett put together a phenomenal faculty.
What else would you like readers to know?
I teach a lot of young lawyers. The thing I stress is nothing is more important than their integrity. Never, ever do anything to compromise it. All it takes is once. No victory is worth your integrity. Once it's lost, you never get it back.